BB&D's 5th Annual Research Day has come to a close.
We would like to thank all attendees, speakers, poster presenters and everyone involved in making the event a success.
Recordings
Recordings of the keynote session and the lightning talks are now available on the Zoom platform:
Access Passcode: BB&D2021
 
To receive emails about BB&D news and events in the future, please register for our mailing list.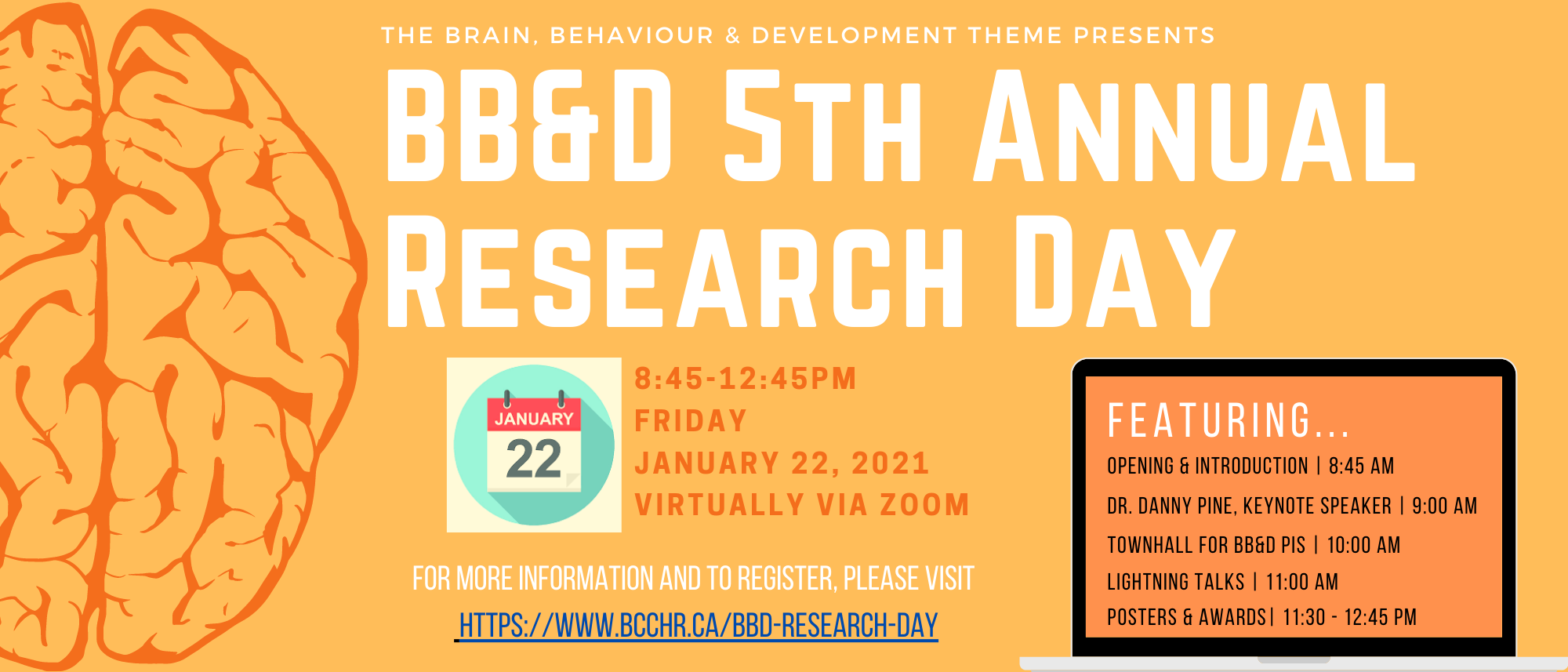 Research Day Keynote and Hot Topics in Research Seminar Speaker
Hot Topics in Research Seminar Series
Advancing Psychiatric Care through Clinical Neuroscience:
Lessons from Research on Anxiety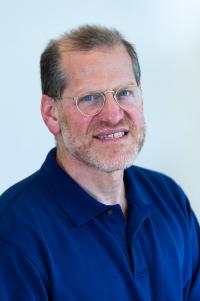 Dr. Danny Pine, MD
Dr. Daniel Pine is Chief, Emotion and Development Branch in the National Institute of Mental Health Intramural Research Program. Dr. Pine moved to this position in 2000, after 10 years of training, teaching, and research at Columbia University. Since graduating from medical school at the University of Chicago, Dr. Pine has been engaged continuously in research on pediatric mental disorders, as reflected in more than 600 peer-reviewed papers. Currently, his group examines the degree to which pediatric mood and anxiety disorders are associated with perturbed neural circuitry function.
Dr. Pine served as the Chair of the Psychopharmacologic Drug Advisory Committee for the Food and Drug Administration, Chair of the Child and Adolescent Disorders Work Group for the DSM-5 Task Force, and President of the Society of Biological Psychiatry. He is a member of the National Academy of Medicine, a Distinguished Investigator indicating stature as among the 1-2% most impactful National Institute of Health intramural scientists and has received many other awards.
Registration has now closed.
BB&D 5th Annual Research Day
This year, the annual event will take place virtually via Zoom on Friday January 2021! We aim to bring together investigators, trainees and staff across the Theme and from the broader pediatric research community in affiliated hospitals and other institutions, to share, learn and interact online. We have a great half-day planned – the program schedule will include a keynote talk by Dr. Danny Pine, lightning talks and an e-poster gallery.
We invite all members and trainees to submit a research abstract. This year, as there are no physical space limitations, we are happy to accept all abstracts for the poster session. All abstract submissions will also be considered for lightning talks.
Abstract submission is now closed.
About the Event
Presented by the BB&D Advisory Group and Administration, the Brain, Behaviour & Development (BB&D) Annual Research Day is held annually in the Fall. The annual event highlights accomplishments and advances from BB&D researchers and provides a forum to learn about various ongoing or developing projects and collaborations. The event also includes a keynote presentation given by an internationally renowned guest speaker.