HLA TETRAMERS: SEARCHING FOR NEEDLES IN A STACK OF PINS
Eddie James, PhD
FRIDAY, DECEMBER 10, 2021; 12 p.m. PT, 3 p.m. ET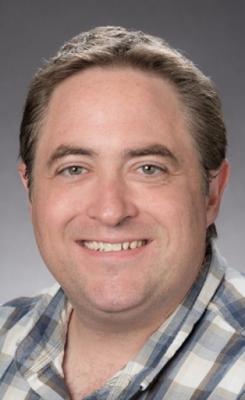 Dr. James got his PhD in biochemical engineering at the University of Washington in 2001.  After an internship at Zymogenetics, he joined the Benaroya Research Institute to manage their tetramer core. He currently leads several projects related to the role of epitope-specific T cells in autoimmune disease. Particular interests include the role of protein modifications in neo-epitope formation and understanding how beta cell stress contributes to the breakdown of tolerance. He is a member and co-leader of working groups aimed at improving disease staging of T1D patients through the use of validated biomarkers and participates in multiple collaborative projects, which characterize T cell epitopes in autoimmune disease using at-risk individuals and clinical trial participants. Performing sensitive and complex immunological assays using blood samples from variable sources places him directly on the human immunology frontline.
"What you don't look for you have little chance of finding." David Icke
Zoom Webinar with live Q&A, 45 min webinar, 45 min Q&A
WEBINAR DESCRIPTION 
This seminar will focus on the following issues:
the development of HLA Tetramers as a tool to facilitate the study of epitope-specific T cells
challenges in implementing direct tetramer-based flow cytometry assays to characterize human subjects
evaluating and improving data reproducibility
working with low event counts- how to tell dust from data
applying tetramers to generate epitope-specific transcript and epigenetic data sets
If you haven't already, join the CAN-ASC mailing list for details about specific webinars and reminders (email traffic will be kept to a minimum):  https://forms.gle/6vU49P67Sxs5p8kN9
Webinar series registration:
https://ubc.zoom.us/meeting/register/u5YudO6qrjMsH9cC9uoPfw7WRh7LR7uyxhZZ