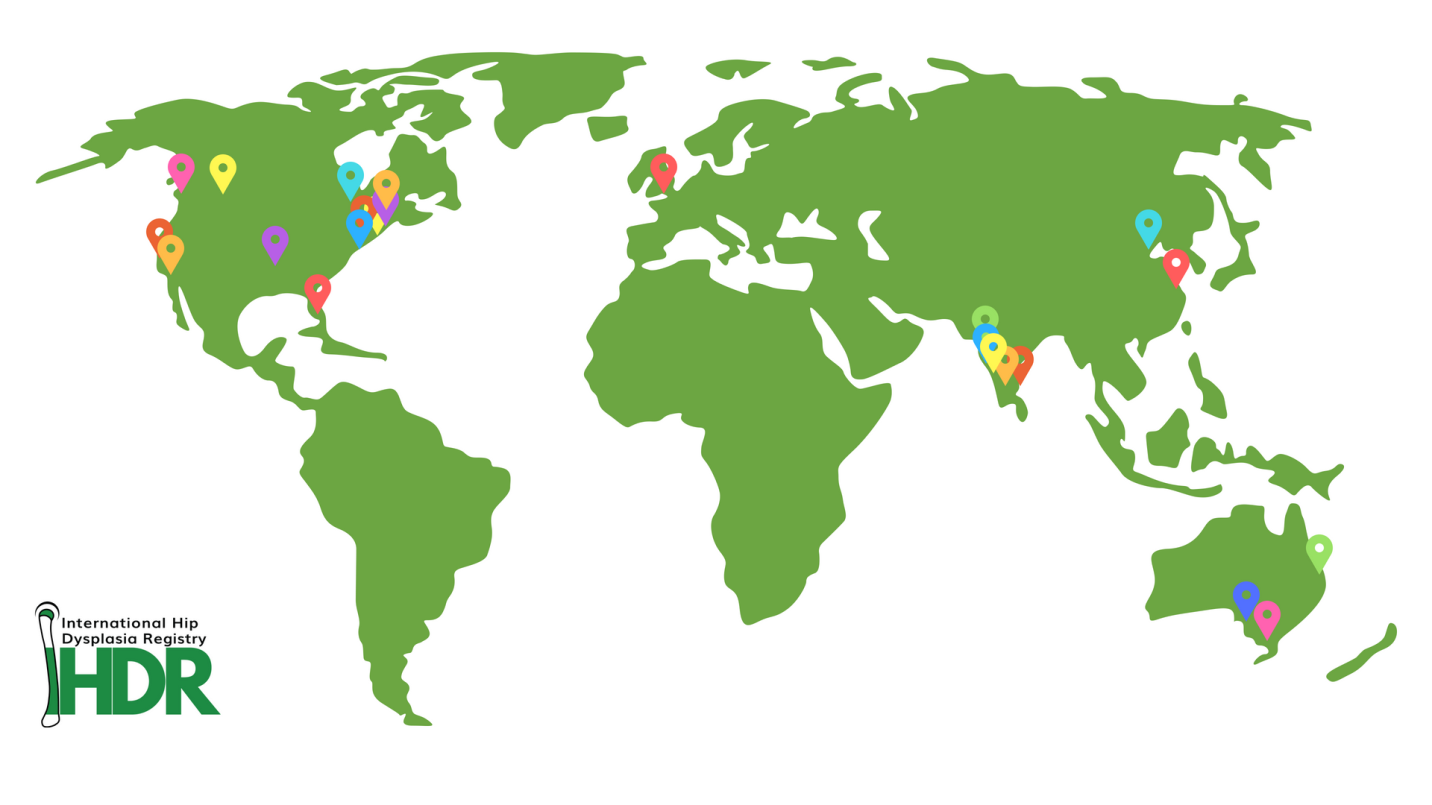 The International Hip Dysplasia (IHDR) study group is an international collaboration of surgeons, researchers, and medical professionals dedicated to improving the lives of children with hip dysplasia. With 23 sites worldwide and growing, IHDR aims to optimize patient care in health care systems around the world through research, education, and advocacy efforts.
 
 
 

IHDR is comprised of Principal
investigators, physicians and other
healthcare professionals from a large
variety of countries and healthcare
systems. Learn more about us here. 

IHDR members have contributed
significantly to hip dysplasia knowledge
through the publication of multiple
peer-reviewed journal articles. Find out more about our current research here. 

Developmental dysplasia of the hip
is the most common pediatric hip disorder, characterized by a wide spectrum of
abnormal hip morphology.
Learn more about hip dysplasia here.