EMBRACING COMPLEXITY: INTEGRATING SEX & GENDER CONSIDERATIONS IN
IMMUNOLOGICAL RESEARCH
Stacey Ritz, PhD
FRIDAY, NOVEMBER 26, 2021; 12 pm PT, 3 pm ET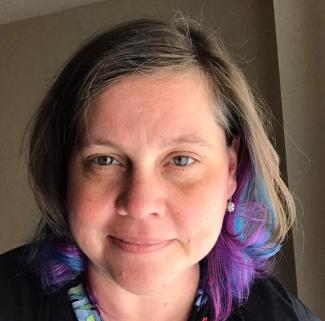 Stacey A. Ritz is an Associate Professor in the Department of Pathology & Molecular Medicine at McMaster University.  After completing her PhD in immunology at McMaster, and a post-doctoral fellowship at UCLA, she served as a faculty member at the Northern Ontario School of Medicine from 2005-2015, and returned to McMaster in 2015 as the Assistant Dean of the Bachelor of Health Sciences (Honours) Program.  Her current scholarship focusses on the integration of sex and gender considerations into laboratory-based biomedical research and health research more broadly, and critical literacy in health professional education.
Everything should be made as simple as possible, but no simpler. (Einstein)
Zoom Webinar with live Q&A, 45 min webinar, 45 min Q&A
WEBINAR DESCRIPTION
It is well-established that the function of the immune system is modulated by sex- and gender-associated factors. Despite persistent calls to integrate sex and gender, biomedical research still lags behind other domains of health research in this regard. This is due, in large part, to conceptual tensions that arise between the demands of controlled experimentation and the complexity of sex and gender constructs. It is also important to go beyond a 'male-versus-female' binary approach to develop our understanding of how sex and gender can influence immunity.  In this session, we will explore how the integration of sex and gender considerations in immunological research is not only a methodological question, but also a conceptual, analytical, and interpretive one. By rejecting simple binaries and embracing complexity, immunological researchers can engage with sex/gender considerations ways that will better promote health equity for all people.
Topics will include:
Conceptual frameworks for thinking about sex and gender in health research.
Influence of sex- and gender-related factors on immunological function.
Going beyond a male-female binary, and thinking developmentally across the lifespan.
Focussing on factors and mechanisms rather than categories.
If you haven't already, join the CAN-ASC mailing list for details about specific webinars and reminders (email traffic will be kept to a minimum):  https://forms.gle/6vU49P67Sxs5p8kN9
 
Webinar series registration: https://ubc.zoom.us/meeting/register/u5YudO6qrjMsH9cC9uoPfw7WRh7LR7uyxhZZ