We are a network of Canadian researchers from the University of British Columbia, BC Children's Hospital, BC Women's Hospital & Health Centre, Human Early Learning Partnership, BC Children's Hospital Research Institute, the University of Toronto, and the University of Alberta.
Our Research Setting
The Healthy Starts program is based out of the Early Human Experiences Unit at the Research Institute and Children's & Women's Health Centre of British Columbia.
Principal Investigator
Dr. Tim Oberlander, Developmental Pediatrician, Department of Pediatrics, UBC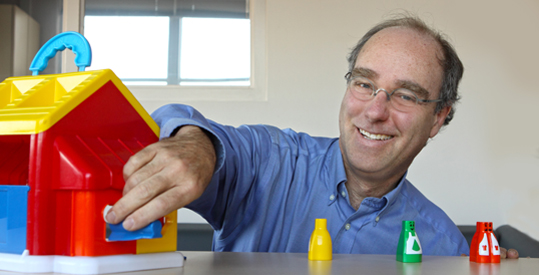 Tim Oberlander is a clinician-scientist whose work bridges developmental neurosciences and community child health research. 
As a developmental pediatrician, he treats children with chronic/complex pain disorders, and behavior and learning disturbances associated with prenatal drug and alcohol exposure.
As a researcher, his work focuses on questions about how prenatal exposure to antidepressants – such as selective serotonin reuptake inhibitors (SSRIs) – change levels of the neurotransmitter serotonin during early brain development and how such changes influence ways children behave. Key areas of behavior include ways children cope with pain, and regulate stress and mood – all major elements that shape mental health across the early life span. 
Dr. Oberlander's work incorporates multidisciplinary approaches that extend from studies at a genetic and molecular level to studies of behavioral outcomes related to life in daily environments. These outcomes characterize early developmental pathways during childhood, reflecting risk and resiliency.
Areas of interest:
Developmental effects of prenatal exposure to antidepressant medications and maternal mood
Cardiovascular autonomic and neuroendoccrine stress reactivity in childhood
Pain in children with developmental disabilities
Research Team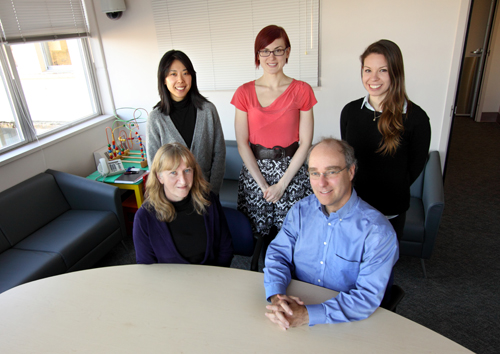 Laura Beer, Research Assistant
Ursula Brain, Research Manager
Meisan Brown-Lum, Research Coordinator
Leanne Fells, Research Assistant
Kaia Hookenson, Research Assistant
Renee Reimer, Research Assistant
Alicia Tonello, Research Assistant
Current Students/Trainees
Kayleigh Campbell, BScH - MSc: In collaboration with Dr. Rurak, Kayleigh's MSc project focuses on investigating the extent of prenatal SRI antidepressant drug exposure in relation to maternal and infant CYP450 metabolic enzyme genotypic profile. This may be a potential source of the variation in neurodevelopment and behaviour observed amongst fetuses and neonates exposed to SRI antidepressants during pregnancy. 
Mina Park

, MSc - PhD: In collaboration with Dr. Kobor, Mina's PhD project seeks to understand whether epigenetic mechanisms underlie how childhood experiences get under the skin. She is passionate about knowledge translation and engages in science communication in her spare time. 

Naama Rotem-Kohavi, MSc–PhD: In collaboration with Dr. Virji-Babul, Naama will be studying the effects of prenatal exposure to Selective Serotonin Reuptake Inhibitors (SSRIs) on infant neurodevelopment. Using EEG, DTI, and fcMRI methods she will study brain structural effects of SSRI on exposed infants as well as changes in emotional and facial perception. In her spare time she enjoys spending time with her family and snowboarding.
Veronica Schiariti, MD - MHSc - PhD: Veronica's postdoctoral project focuses on developing a functional index and derived chronic pain index for children and youth with cerebral palsy using the pediatric International Classification of Functioning, Disability and Health. These measures will provide valuable functional information to plan assessments and meaningful interventions.