Investigators at BC Children's Hospital are taking a fresh approach to improving outcomes for children undergoing surgery: instead of developing new patient-monitoring technology, they're pioneering a new way of motivating the anaesthetist.
Research from Dr. Matthias Görges, Nicholas West, and Dr. Simon Whyte used performance data and feedback to successfully encourage anaesthetists to measure patient temperature sooner. Dr. Görges is an Investigator at BC Children's and Assistant Professor with the University of British Columbia (UBC); Nicholas West is a Clinical Research Coordinator at BC Children's; and Dr. Whyte is an Investigator and Anaesthesiologist at BC Children's, and a Clinical Associate Professor with UBC. 
In busy operating rooms, anaesthetists are surrounded by competing alarms, signals and displays tracking vital signs such as blood pressure, heartbeat and the brain's electrical activity. Due to these urgent and conflicting priorities, anaesthetists don't always measure the patient's temperature within the ideal timeframe.
Children undergoing surgery are particularly at risk for hypothermia which increases their risk of complications such as infections and bleeding and can severely impact their recovery.
For Dr. Görges, Mr. West, and Dr. Whyte, the variability in when anaesthetists measure a patient's temperature was an opportunity to improve care. The research team followed 10 anaesthetists in 556 scoliosis correction surgeries at BC Children's during a 16-month period. They collected data on the time from the start of surgery to the anaesthetist's first measurement of the patient's temperature as well as the amount of time patients were hypothermic (had a temperature under 36ºC).
As the project progressed, the researcher team shared the performance data with the clinical team and saw a noteworthy improvement: the amount of time before the first temperature measurement fell from 39 minutes to 14.4 minutes. Researchers did not observe a change in the percentage of time that patients were hypothermic.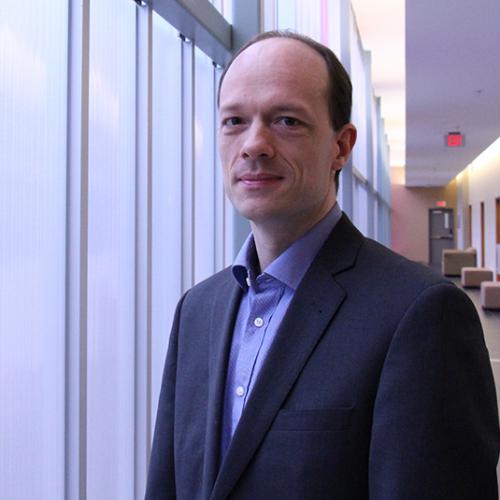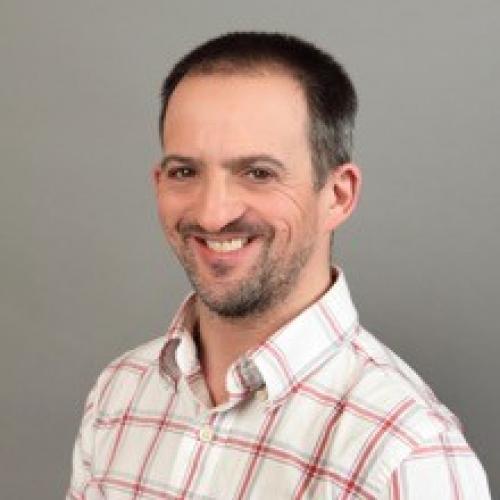 Q: Why do you think that collecting and sharing data can successfully motivate behaviour change in the operating room?
Dr. Simon Whyte: A critical role of anaesthetists is to maintain patients' vital functions – breathing, heart rate, body temperature – when they are undergoing surgery. The closer to normal these functions remain during surgery, the better the patients' outcomes are expected to be. However, until recently, we didn't have the technology to rigorously interrogate vital signs data. Now that we do, we can provide anaesthetists with high-quality, reliable, credible feedback on aspects of the intraoperative care they provide. Our research shows that timely and structured provision of such information can help clinicians focus their attention on when and where care can be improved.
Dr. Matthias Görges: Clinicians believe they are delivering the best care to their patients; however, they cannot really know how well they are doing, or where changes might be needed, until given objective, trustworthy data. Individualized performance feedback, when shared with the group of physicians, has the potential to motivate behaviour change and reduce variability among individuals. We also speculate that clinicians' intrinsic competitiveness through group feedback drives at least some of the improvements observed.
Q: What's next for this research?
MG: We're hoping to use this methodology to provide feedback to anaesthesiologists in operating rooms across BC Children's. Julie Bedford and Dr. Simon Whyte are now applying the feedback methodology to provide feedback on timeliness of antibiotic administration at the start of surgery as part of the local ACS National Surgical Quality Improvement Program-Pediatric (NSQIP-P) efforts. I'm working with Dr. Gillian Lauder to develop a new research project using this approach to provide feedback on infant's vital signs during neonatal anaesthesia.
SW: Through international-level abstract presentations (ACS NSQIP, Chicago 2015, CPAS, Banff 2016) and peer-review publication of our work, other institutions are looking at the feasibility of collecting and using intraoperative vital signs data for quality improvement purposes. This may lead to collaborations and opportunities between Canadian centres.
Q: How did you become interested in using technology to improve safety in the operating room?
MG: As a biomedical engineer by training, this seemed a logical step to me. Anaesthesia has long been at the forefront of patient safety. To date, a lot of the improvements have been based on the introduction of new technologies sensing a high amount of vital signs data and then in turn presenting this information in meaningful ways to guide real-time decision-making and improve patient care.
SW: Most anaesthetists love technology and are driven by a patient-safety-first ethos. I am no exception. We are skilled at processing multiple data sources in real time to make urgent and important decisions about patient care. We thrive on instant gratification and are always looking for new and better ways to make surgery even safer for our young patients.
Q: What drew you to working at BC Children's Hospital?
MG: I was drawn by the opportunity to work in a trans-disciplinary team of clinicians, engineers, and computer scientist; to perform research integrated within the clinical environment; and, to contribute to improving care for children and work environments for our clinicians.
SW: I came to BC Children's to work in a tertiary-centre specialist paediatric hospital with a full range of surgical specialties, an academic mandate and the infrastructure to fulfil it. I am grateful to work in a collegial, supportive department that values my research, and supports me with protected non-clinical time to pursue these projects.
Read more:
Görges G, West NC, Whyte SD. Using physiological monitoring data for performance feedback: an initative using thermoregulation metrics.Can J Anesth 2017; 64. DOI: 10.1007/s12630-016-0762-3.