Getting the kids off to school in the morning and into bed in the evening are struggles most parents can relate to. For parents of kids with obsessive-compulsive disorder (OCD), these are more than daily challenges; they're sources of stress that can deeply impact a parent's mental health and the child's ability to manage their disorder.
It's one of the key findings in a new study from BC Children's Hospital, an agency of the Provincial Health Services Authority, and the University of British Columbia (UBC). Published in the Journal of the American Academy of Child & Adolescent Psychiatry, the study focused on factors typically not addressed in pediatric OCD research, such as how routine day-to-day activities may cause stress and limit the effectiveness of current therapeutic options and tools used to diagnose OCD.
"The fallout from disrupted morning routines and concerns over late arrivals at school or work can cause parents to accommodate a child's compulsive behaviour or intrusive thoughts," says Dr. Evelyn Stewart, the lead author of the study. Dr. Stewart is the medical director of the Provincial OCD Program, an investigator at BC Children's Hospital and associate professor at UBC.
OCD is a disorder that often develops before the age of 25 and involves recurring, unwanted and distressing thoughts, ideas, images or urges. In moments of stress, parents may give in to the rituals associated with OCD (i.e. checking locks on doors, reorganizing items in a room, taking a different route to school) to get through their daily tasks.
"Of course parents want to help their child, but accommodating OCD behaviour will only worsen the symptoms in the long run. These are challenges, but also opportunities, and with the right support parents can handle OCD behaviour and the stress that comes with it to give their child the best chance at long term success."
Dr. Evelyn Stewart
The study involved 354 youth with OCD and their families who were recruited from Vancouver and Boston. The OCD Family Functioning (OFF) Scale, developed by Dr. Stewart and her colleagues, was used to capture parents' emotional functioning, perspectives from individual family members, symptom-specific impairment and impact across different times of the day. The OFF Scale is a questionnaire that captures independent perspectives of patients and their relatives.
Nearly half of mothers and one third of fathers reported daily effects on their work performance. Parents and youth commonly reported feeling anxiety, sadness and frustration or anger. Intrusive-thoughts, which can be about making mistakes, harming someone, upsetting sexual or religious thoughts or other fears, were found to be the most impactful symptom type on a family.
"We were surprised to see the amount of stress parents reported. These indirect societal costs of OCD are rarely discussed and likely underestimated," said Dr. Stewart. "Parents need better tools to navigate and work with their child during stressful times. My team's next steps are to develop techniques that better assess and identify pediatric OCD issues that cause stress within a family and to create a targeted program to support families."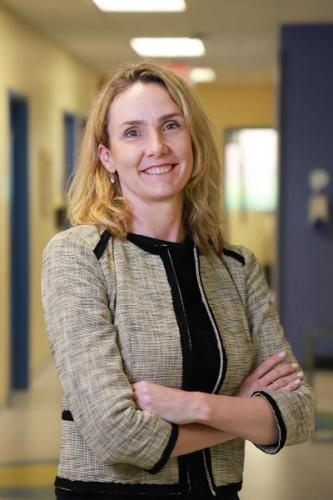 Dr. Stewart's study, Family Functioning in Pediatric OCD, has been selected for the 2017 Norbert and Charlotte Rieger Award for Scientific Achievement Award by the Journal of the American Academy of Child and Adolescent Psychiatry (JAACAP) for the most outstanding scientific paper published. This research has also been highlighted by the Brain & Behavior Research Foundation.
Funding:
Dr. Evelyn Stewart's research has been supported by funding from the Michael Smith Foundation for Health Research, the Canadian Institutes of Health Research and the National Institute of Mental Health.
Read more: 
S. Evelyn Stewart, Yu-Pei Hu, Aldrich Leung, Elaine Chan, Dianne M. Hezel, Sarah Yao Lin, Laura Belschner, Casey Walsh, Daniel A. Geller, David L. Pauls; A Multi-Site Study of Family Functioning Impairment in Pediatric Obsessive-Compulsive Disorder. Journal of the American Academy of Child & Adolescent Psychiatry. 2017 Mar; 56(3): 241–249.e3. Published online 2016 Dec 27. doi: 10.1016/j.jaac.2016.12.012. PMCID: PMC5332162
Statistics on OCD: Canadian Mental Health Association, BC Division