Finger pricks, blood tests, meal planning and painful insulin injections are just part of the daily routine for kids with type 1 diabetes (T1D).  
A new study from BC Children's Hospital and the University of British Columbia (UBC) could help change that. Published in Developmental Cell, this new research uncovers how insulin-producing pancreatic cells develop before birth, which could further pancreatic cell transplantation as a therapy for T1D. 
"This discovery is significant because it brings us one step closer to creating functional insulin-producing beta cells from pluripotent stem cells in the lab," said Dr. Francis Lynn. Pluripotent stems cells can be used to create different cell types.
"Replacement of insulin-producing cells in those with type 1 diabetes provides better control of blood glucose, lowers the chance of life-threatening complications and reduces the need for painful insulin injections."
"Our work aims to provide a readily available source of lab-grown beta cells for transplantation therapy, reducing the need for insulin injections."
Dr. Francis Lynn
Dr. Lynn is an investigator with the Canucks for Kids Fund Childhood Diabetes Laboratories at BC Children's Hospital and associate professor with the UBC Departments of Surgery and Cellular & Physiological Sciences.
In this new study, Dr. Lynn and his research team found that a specific state of the cell cycle was critical to the formation of insulin-producing cells. By lengthening this stage, they were able to trigger the robust expression of a particular protein (NEUROG3), which resulted in the production of an increased number of insulin-producing cells.
According to Dr. Lynn, this research could result in the ability to develop large numbers of functional beta cells in the lab for islet transplantation. Currently, the application of this therapy is limited by the availability of donor tissue and the cost and challenges of forming insulin-producing cells in the lab.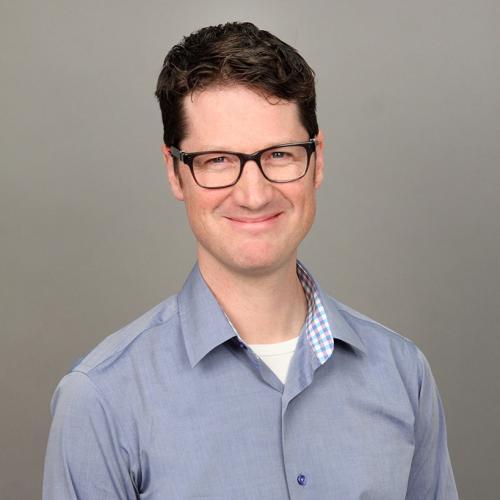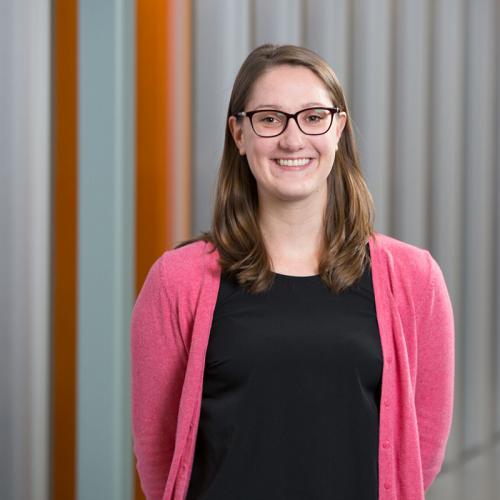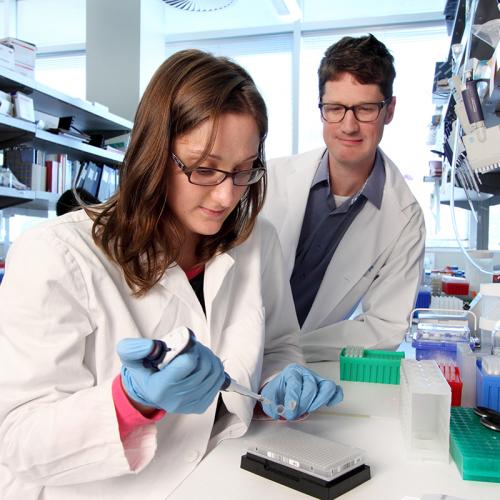 Type 1 diabetes results when the immune system attacks and destroys the insulin-producing cells in the pancreas; the condition typically develops during childhood. Since insulin is needed to regulate blood sugar levels, patients with T1D are often dependent on insulin injections for life. Diabetes can result in long-term, often life-threatening complications such as kidney failure, stroke, heart disease, nerve damage, and eye disorders and blindness.
While blood sugar levels can be managed, kids with type 1 diabetes face daily challenges even with proper treatment. When their blood glucose levels swing too high or too low they can experience mood swings, fatigue, dizziness, headaches, vision problems and difficulty concentrating.
The International Diabetes Federation estimates that there are more than 540,000 children with type 1 diabetes globally. By 2020, it is expected that the disease will affect more than 35,000 people in British Columbia alone.
"As world-leaders in diabetes research, we are well-equipped to continue this work and build on our understanding of the insulin-producing pancreatic beta cell, how it fails and how we can improve the creation of cells to use for transplantation," says Dr. Lynn, "Future work will also focus on uncovering additional stages of the cell cycle that may impact endocrine cell formation and the development of diabetes, with the hope that these discoveries will lead to a cure."
Funding:
This project was funded by JDRF and the Stem Cell Network.
Dr. Lynn is funded by the Michael Smith Foundation for Health Research, Canadian Diabetes Association, and BC Children's Hospital Research Institute.
Fellowship support for Nicole Krentz was provided by the CIHR-BC Transplantation Trainee Program, the BC Children's Hospital Research Institute, UBC and the National Science and Engineering Research Council of Canada.
Key Collaborators:
Dr. Francis Lynn, Investigator, Canucks for Kids Fund Childhood Diabetes Laboratories, BC Children's; Associate Professor, Departments of Surgery and Cellular and Physiological Sciences, University of British Columbia
Nicole A. J. Krentz, PhD candidate, Lynn Research Team, BC Children's
Akie Watanabe, BSc, Lynn Research Team, BC Children's
Mei Tang, Research Technician, Lynn Research Team, BC Children's
Cuilan Nian, Technician, Lynn Research Team, BC Children's
Read More:
Krentz, N. A., van Hoof, D., Li, Z., Watanabe, A., Tang, M., Nian, C., German, M. S., & Lynn, F.C. (2017). Phosphorylation of NEUROG3 Links Endocrine Differentiation to the Cell Cycle in Pancreatic Progenitors. Developmental Cell, 41(2), 129-142. DOI: http://dx.doi.org/10.1016/j.devcel.2017.02.006