The WHY and HOW of Metabolics in Primary Immune Cells
Dr. Ramon Klein Geltink, PhD
FRIDAY, OCTOBER 29, 2021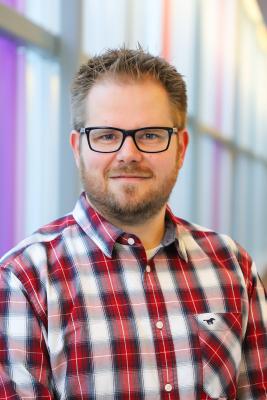 Ramon Klein Geltink hails from the Netherlands, where he completed his Bachelors in Biomedical Science. He did his PhD in Molecular Biology at the prestigious St. Jude Children's Research Hospital where he studied the role of mTOR signaling in tumorigenesis. This nutrient-sensing pathway whetted his appetite (pun intended) for the complex and convoluted world of metabolism and he moved in 2015 to Freiburg, Germany for post-doctoral training in T cell  metabolism with Prof. Erika Pearce, a world leader and pioneer in the field of immunometabolism. In short order he published several impressive papers on the subject and was then recruited to the BC Children's Hospital Research Institute in 2019 to start his own research program in  immunometabolism. His group is now working to characterize nutrient-sensing pathways in immune cells using flow cytometry, biochemical and metabolic techniques.
"It is never too late to f. up an experiment"
Zoom Webinar with live Q&A, 45 min webinar, 45 min Q&A:
WEBINAR DESCRIPTION
This webinar will provide an introduction to the rapidly growing field of
immunometabolism, focusing on cell-intrinsic metabolic pathways and showing
how metabolomics can shape the differentiation and activity of immune cells. It
will explore techniques commonly used to measure metabolic activity and will
describe typical pitfalls encountered when starting these types of analyses
using primary immune cells.
Topics will include:
1.  Metabolic control of the immune response
2.  What is cell-intrinsic metabolism?
Central carbon metabolism
Mitochondrial metabolism
3.  Methods to assess metabolic activity using:
Metabolic fuels
Seahorse (metabolic flux)
Metabolomics
4.  What can we do to standardize reporting of
immune-metabolic parameters?
IF you haven't already, join the CAN-ASC mailing list for details about specific webinars and reminders (email traffic will be kept to a minimum): https://forms.gle/6vU49P67Sxs5p8kN9
Webinar series registration: https://ubc.zoom.us/meeting/register/u5YudO6qrjMsH9cC9uoPfw7WRh7LR7uyxhZZ