Team Leader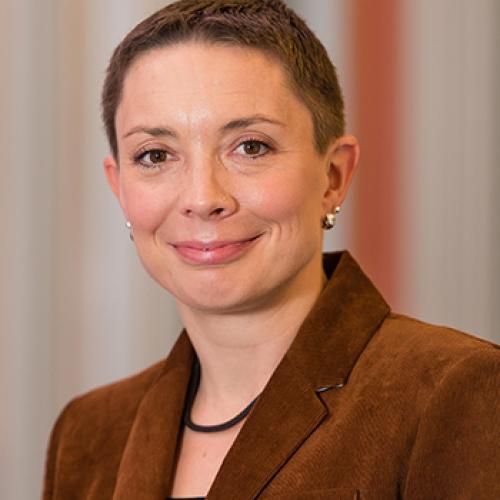 Jehannine Austin, PhD, MSc (Genetic Counselling)
CCGC/CGC/FCAHS
UBC Departments of Psychiatry and Medical Genetics
Graduate Advisor, UBC Genetic Counselling Program
Professional bio: Dr. Jehannine Austin is Executive director of the BC Mental Health and Substance Use Services Research Institute, and is a Professor in Psychiatry & Medical Genetics at the University of British Columbia. Jehannine is a board certified genetic counsellor and their research work involves studying the impact of genetic counselling for people with psychiatric disorders and their families. They founded the world's first specialist psychiatric genetic counselling service that has won an award for its impact on patient outcomes, and in addition to peer-reviewed publications, has written a book, and won awards for teaching, leadership, and research. Jehannine is a member of the College of the Royal Society of Canada, and a Fellow of the Canadian Academy of Health Sciences.
Additional bio: I do the work I do because of my personal and family history of mental illness. I live with anxiety and depression, so my work is really meaningful to me. Through my work I hope to leave things in a better way than I found them. My role in the team is to ensure that the rest of the team has what they need in order to get their work done, grow, and thrive. I get my deepest sense of fulfillment from mentoring, helping people to figure out who they are and what THEY want to contribute. I am a first generation academic who identifies as pan and agender. I enjoy food (eating, cooking, gathering), the outdoors (hiking, diving, biking, snowboarding), and high intensity group exercise classes - especially barbells, spending time with my partner and cats, and reading (esp. Feminist sci-fi/speculative fiction).
Twitter:  @J9_Austin
Team Members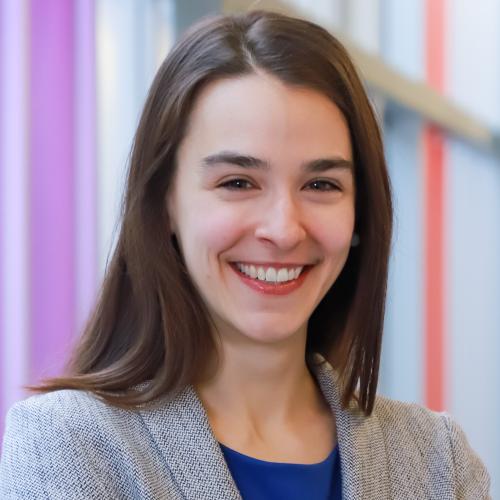 Angela Inglis, MSc CCGC/CGC
Genetic Counsellor, Clinical Associate Professor
Professional bio: Angela Inglis is a board certified genetic counsellor and Clinical Associate Professor in the Department of Psychiatry, and has been working with our team for over 10 years.  Angela initially worked in psychiatric research coordinating and overseeing the day to day operations for our research program.  She is the primary genetic counsellor at the Adapt clinic, in this role she provides clinical genetic counselling services exclusively to those with psychiatric disorders and their families.  Angela is actively involved with teaching as a clinical supervisor to MSc genetic counselling students and providing lectures and workshops on psychiatric genetics to genetic counsellors and other healthcare professionals.  She continues to be involved with clinical research, co-supervising undergraduate and MSc genetic counselling student research projects.
Additional bio: Empowering patients through psychiatric genetic counselling and fostering genetic counselling students' interest in this specialty with the goal that more individuals throughout the world have access to it, is what I am passionate about.  I am the mother of two very active lovely boys, who keep me busy and sleep deprived. I enjoy spending time with my family, baking and more recently have discovered the joy of plants and gardening.  I love to workout and zoom workouts have been my pandemic saviour!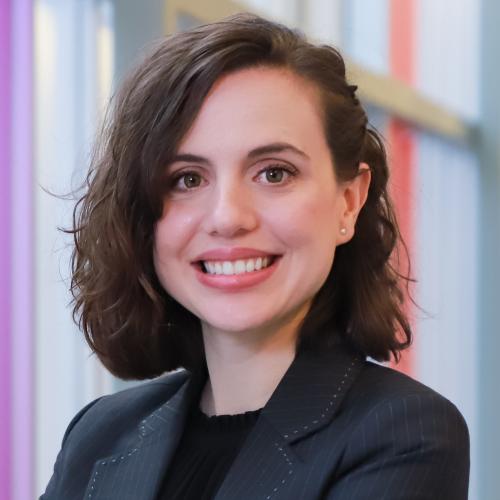 Emily Morris, MSc, CCGC
Genetic Counsellor, Clinical Associate Professor
Professional bio: Emily Morris is a board certified genetic counsellor and Clinical Associate Professor. She has been a research genetic counsellor with our team for almost 10 years, and provided psychiatric genetic counselling to patients in the Adapt Clinic for 7 years. Over the years she has led numerous studies at all stages of the research process. She is currently leading a study utilizing public health data from PopData BC to investigate the impact of psychiatric genetic counselling on hospitalization rates. Emily also leads the data analysis and manuscript preparation for our studies, and supervises MSc in Genetic Counselling student research projects.
Additional bio: I am passionate about ensuring research informs and improves evidence-based genetic counselling. I enjoy spending time with my husband and my two very special cats. I also love baking, camping, ballet, true crime podcasts, and attempting to garden, sew, and do small home projects. The pandemic brought out my inner "puzzler" and I seem to often have a jigsaw puzzle on the go.
Caitlin Slomp, MSc, CGC
Genetic Counsellor, Clinical Assistant Professor
Professional bio: Caitlin is a board certified genetic counsellor and Clinical Assistant Professor in the Department of Psychiatry. She has been working on our team for over 5 years and leads our prospective, longitudinal study on children's mental health (see our "Participate in our Research" section!). She provides psychiatric genetic counselling to research participants and is involved with several qualitative studies related to the provision of genetic services to patients in BC. Caitlin also teaches and supervises MSc Genetic Counselling students in their clinical research rotations with TPGG and in their Master's research projects.
Additional bio: I love what I do because it allows me to think creatively, to connect with my colleagues and research participants, and to make a meaningful impact on the care of people in BC. When I'm not working, I love being active, sharing great food with good people and a solid dystopian novel.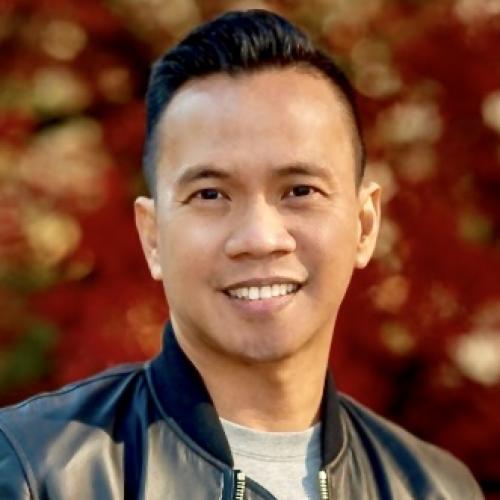 Rolan Batallones, MEd, RCC
Research Assistant
Professional bio: Rolan is a Registered Clinical Counsellor with the BC Association of Clinical Counsellors. He has been working with people with mental illness in different roles for 20 years. As a member of this team, Rolan facilitates day-to-day research operations and engages with research participants, volunteers, student trainees and other research team members.
Additional bio: When I am not working, I enjoy spending quality time with my family and friends. During my alone time, I enjoy reading detective/spy novels, trying new baking recipes and checking out new places I want to travel to.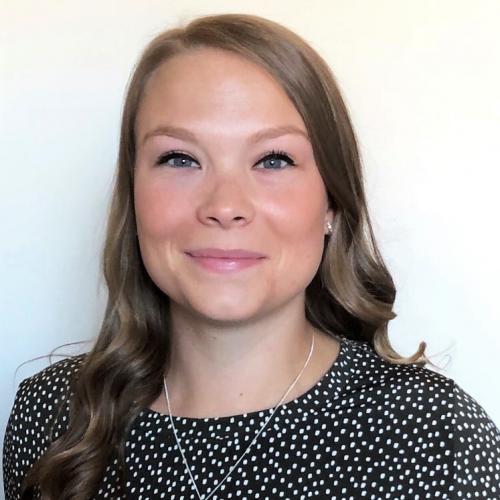 Kennedy Borle, MSc, CGC
PhD student
Professional bio: Kennedy Borle is a board certified genetic counsellor and she is currently a PhD student in the Interdisciplinary Studies Program at UBC. Her research project is about exploring the unmet need for clinical genetic services in Canada and identifying strategies to improve equitable access to care. She was awarded a Banting and Best CIHR Doctoral Fellowship. Her research interests include defining and measuring the value of genetic counselling, exploring outcomes of genetic counselling, and understanding and eliminating access barriers. Kennedy is also involved in supervising MSc genetic counselling student research projects, and is involved in various committees within the National Society of Genetic Counselors. 
Additional bio: I have always been curious about the big picture questions in genetic counselling about what we do and how we do it and my decision to pursue a PhD was fueled by wanting to explore these questions further with an equity and access lens. I enjoy running, drinking craft beer on patios, and reading a good book.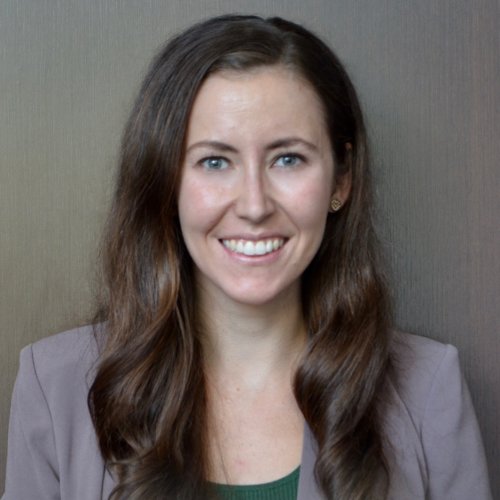 Dr. Jennifer LaBranche, MSc, MBBS 
Psychiatry Resident
Professional Bio: Dr. LaBranche is a Psychiatry Resident at the University of British Columbia. Prior to completing her medical degree, she obtained a BSc in Molecular Genetics (University of Alberta) and an MSc in Genes, Environment and Development (King's College London). Her previous research involvement includes medical genetics research on Prader-Willi Syndrome, clinical research with the Edmonton HHT Centre and her master's thesis investigating the epigenetics of Anorexia Nervosa. Dr. LaBranche has joined the Translational Psychiatric Genetics Group to continue pursuing her research interests in Psychiatric Genetics alongside her clinical duties as a Psychiatry Resident.
Additional Bio: As a new member of the TPGG I'm excited to combine my background in research and genetics with my passion for psychiatry and patient advocacy. Through my research I hope to expand our understanding of predictors of mental health to identify at-risk groups in order to empower them in accessing mental health services. When I'm not working in the hospital or doing research, I can be found enjoying activities like rock climbing, kayaking and skiing or spending time with my friends and family.
 
UBC MSc Genetic Counselling Students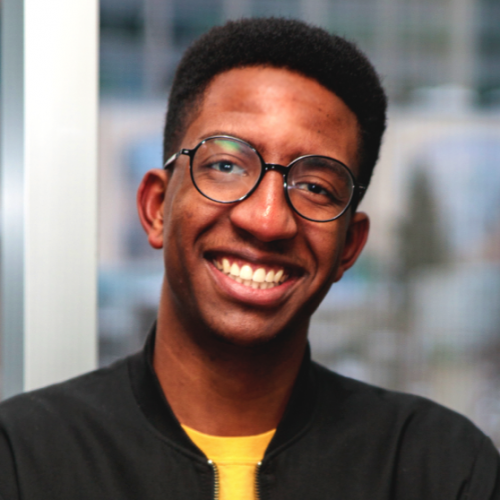 Jared Warden-Joseph
Jared is working with Jehannine, Courtney Cook and Austin Bland to explore genetic counselling program admissions committees approaches to addressing issues related to the lack of diversity in the genetic counselling profession.
Past Trainees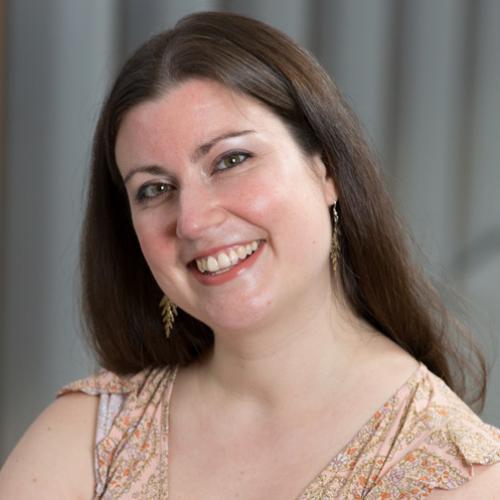 Dr. Catriona Hippman
Dr. Hippman completed her PhD with TPGG in 2020 in the UBC Interdisciplinary Studies program, co-supervised by Jehannine and Dr. Lynda Balneaves, supported by a CIHR Frederick Banting and Charles Best Doctoral Research Award, UBC Killam Doctoral Scholarship, and a UBC Four Year Fellowship. Dr. Hippman's doctoral work focused on how we can better support women who are trying to decide whether to take antidepressants during pregnancy. Dr. Hippman built a feminist, woman-centered, theoretical model of decision making from women's stories, and showed that there isn't yet enough evidence for genetic testing to guide antidepressant prescribing during pregnancy. Her work can be used to support women making decisions about how to care for their mental health during pregnancy. Access her dissertation here.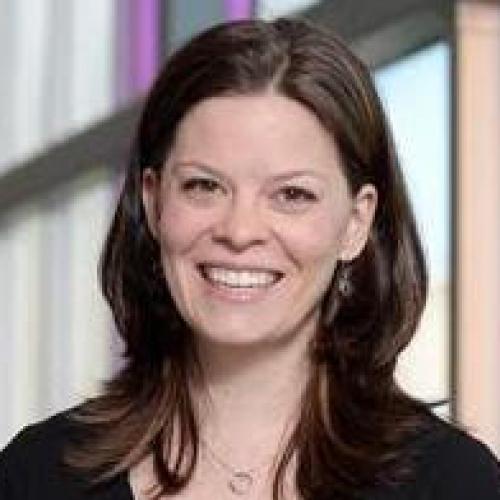 Dr. Alicia Semaka
Dr. Semaka completed a Postdoctoral fellowship with TPGG, supported by Postdoctoral Fellowship awards from CIHR and MSFHR. Dr. Semaka used her expertise in qualitative research to focus on understanding how the process of genetic counselling affects patient outcomes. 
Past MSc Students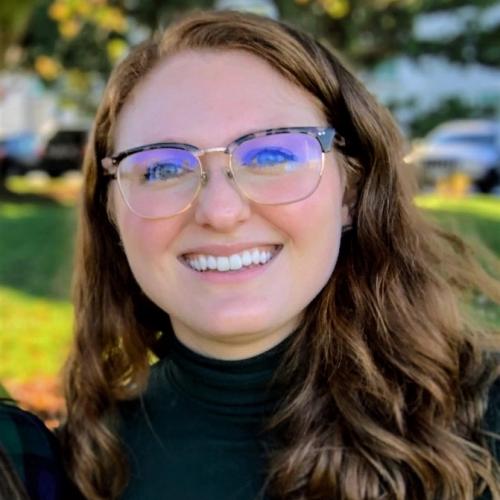 Ann Peturson
Ann Peturson is working with Jehannine, Caitlin, and the FORBOW team to understand the relationship between therapeutic alliance and how much people benefit from genetic counselling.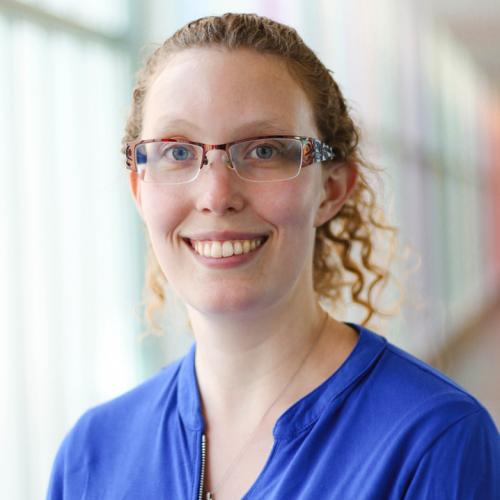 Loryn Byres
Loryn is working with Jehannine and Emily to explore the perspectives of autistic adults on genetic testing for autism spectrum disorders. She is preparing her work for submission to a journal.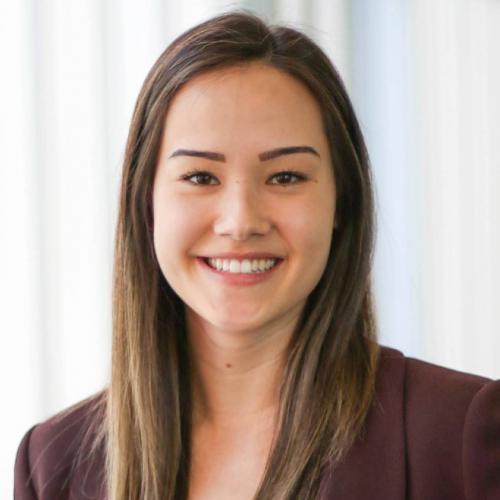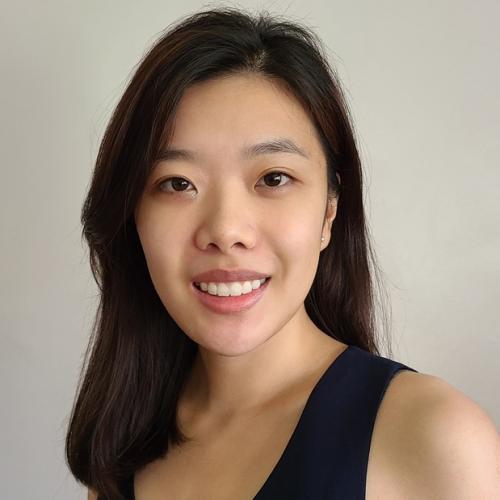 2021 
Vivian Cheng
Vivian worked with Jehannine and Emily to study whether psychiatric genetic counselling influences how people accept and integrate their psychiatric diagnosis into their sense of self, and whether or not people engage in behavior changes after genetic counselling. Vivian won an award for her work from the Psychiatric SIG of NSGC.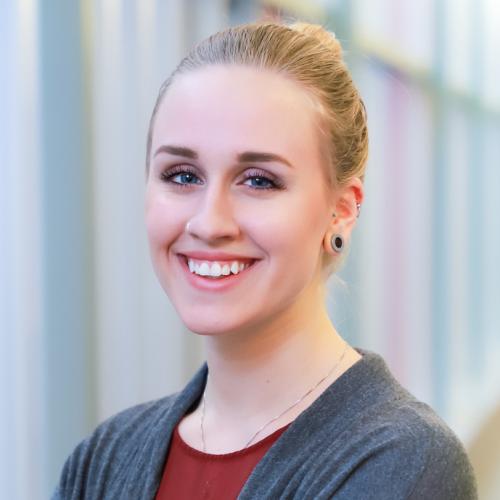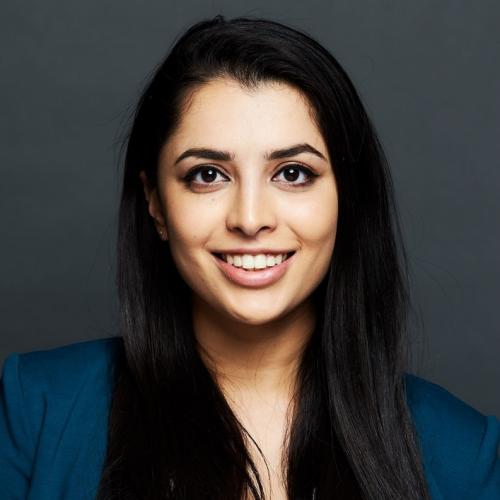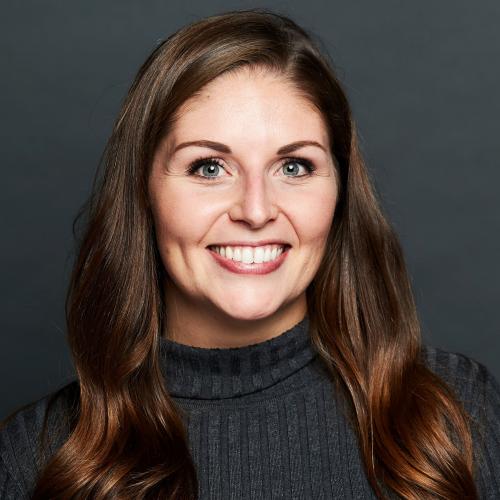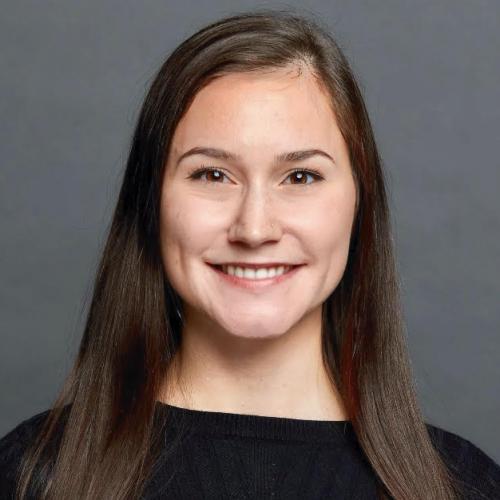 Volunteers