Director: Megan Levings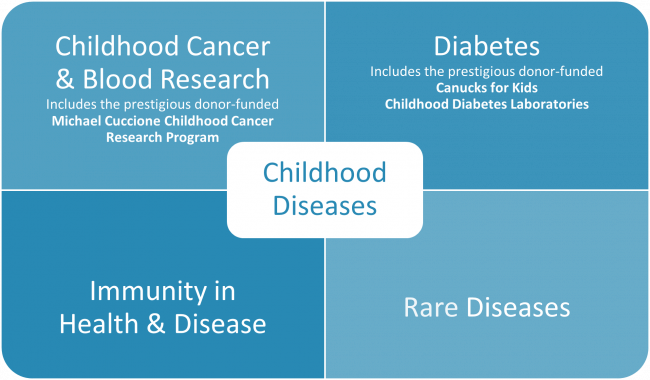 Childhood Diseases includes Groups that are focused on studying childhood diseases and disorders. There is a specific focus on understanding mechanisms of health versus disease, as well as identifying and testing new diagnostic and therapeutic approaches.
We are dedicated to discovering how the body responds to health versus illness, and to developing and testing new ways to diagnose and treat a wide range of childhood diseases and disorders.
We regularly host PITCH (Progress In the Theme of Childhood Diseases), our local seminar series for clinical and basic researchers from across the Childhood Diseases Theme. 
Our research groups are listed below. You can also search our investigators by Theme.
For more information:
Jeffrey Helm, Theme Research Manager, 604-875-2000 ext. 7954
Momina Masud, Research Coordinator, 604-875-3262