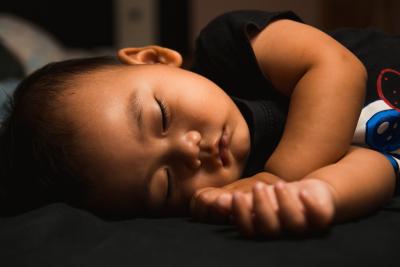 Quality sleep is a critical component of children's optimal growth and development. 
BC Children's Hospital houses the only Sleep Laboratory in the province of B.C., where a multidisciplinary team of clinicians, researchers and practitioners work together to provide diagnostic assessment and treatment for children and youth across B.C., and conduct research to advance sleep medicine. The Sleep Laboratory cannot currently keep up with the demand for service.
The primary aim of the Sleep Research Program is to optimize access to the sleep laboratory and sleep treatment programs through development and validation of improved screening methods at home or through primary pediatric care. Improving sleep screening means we can reduce the need for full sleep assessment in the laboratory for many children who can be safely assessed at home.