Discovery Talks are the research community's international seminar series. Featuring influential research leaders from around the globe, the series promotes knowledge exchange, fosters international collaborations and showcases the latest innovations in research. 
The Brain, Behaviour & Development Theme at BC Children's Hospital presents:
Microglia, microbes and development: Implications for neurodevelopmental disorders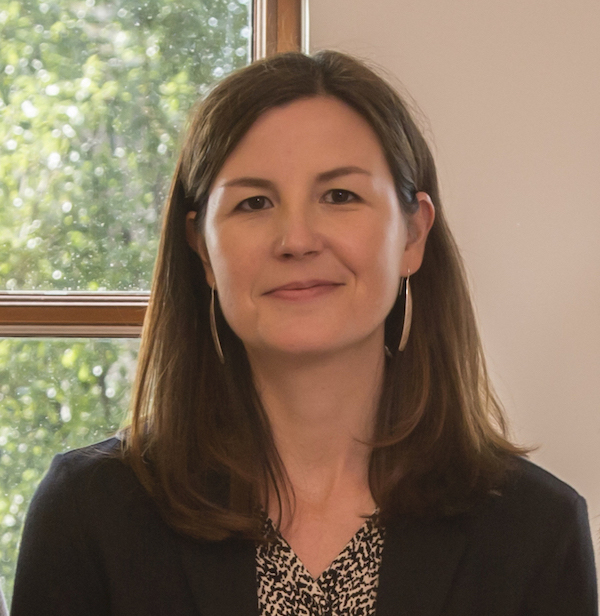 Dr. Staci D. Bilbo, Ph.D
Professor, Psychology and Neuroscience; Neurobiology; and Cell Biology, Duke University
Haley Family Professor, Psychology and Neuroscience, Duke University
Schedule
The seminar is scheduled for Monday, October 4, 2021, from 10 to 11:15 a.m. 
Connect on Zoom: https://ubc.zoom.us/j/66363173668?pwd=UjdLeUZPeGtIdENJRWZ5dEtTR2pqdz09
Meeting ID: 663 6317 3668
Passcode: 605942

This keynote presentation is part of the annual Brain, Behaviour & Development (BB&D) Research Day. 
About the talk
Gestational exposure to environmental toxins, infections and stressors are epidemiologically linked to neurodevelopmental disorders with strong male-bias, such as autism spectrum disorder. This talk will discuss findings from modeling some of these prenatal risk factors in mice, consisting of co-exposing pregnant dams to an environmental pollutant and limited-resource stress, which robustly dysregulated the maternal immune system. Male, but not female offspring, displayed long-lasting behavioural abnormalities and alterations in the activity of brain networks encoding social interactions, along with disruptions of gut structure and microbiome composition. Cellularly, prenatal stressors impaired microglial synaptic pruning in males during early postnatal development. Precise inhibition of microglial phagocytosis during the same critical period mimicked the impact of prenatal stressors on the male-specific social deficits. Conversely, modifying the gut microbiome rescued the social and cellular deficits, indicating that environmental stressors alter neural circuit formation in males via impairing microglia function during development, perhaps via a gut-brain disruption.
About the speaker
Dr. Staci D. Bilbo, Ph.D, is a Professor of Psychology and Neuroscience, Neurobiology, and Cell Biology at Duke University whose research is broadly focused on the mechanisms by which the immune and endocrine systems interact with the brain to impact health and behavior, particularly during critical developmental windows. Her research program is primarily aimed at exploring the mechanisms by which innate central nervous system immune cells - microglia - and signaling molecules such as cytokines and chemokines, influence both normal and abnormal brain development, and the implications for (mal)adaptive behavioral outcomes later in life, including a focus on neurodevelopmental disorders such as autism spectrum disorder.
Dr. Bilbo received her B.A. in Psychology and Biology from the University of Texas at Austin and her PhD in Neuroendocrinology at Johns Hopkins University. She was on the faculty at Duke University from 2007-2015 before she joined the faculty at Harvard where she served as the Lurie Family Associate Professor of Pediatrics and Neuroscience at Harvard Medical School and as the Director of Research for the Lurie Center for Autism at Massachusetts General Hospital for Children.  She returned to Duke in 2019 as the Haley Family Professor of Psychology and Neuroscience, and maintains an appointment at Harvard to continue her research collaborations in Boston and beyond.
Participate
Discovery Talks is accredited as a self-approved group learning activity (Section 1) as defined by the Maintenance of Certification program of the Royal College of Physicians and Surgeons of Canada. CME credits are available for all participants.
Video library
Video recordings of previous lectures are available online. These may be useful for classes, or of interest to those who are unable to attend events. 

For more information, contact please comm@bcchr.ca.