Discovery Talks are the research community's international seminar series. Featuring influential research leaders from around the globe, the series promotes knowledge exchange, fosters international collaborations and showcases the latest innovations in research. 
The Childhood Diseases theme at BC Children's Hospital presents:
The Li-Fraumeni Syndrome Landscape: A Window to Cancer Prediction and Prevention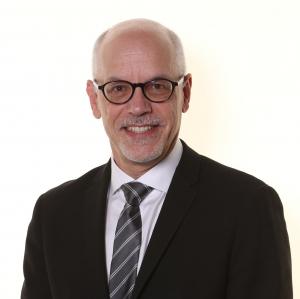 Dr. David Malkin MD, FRCPC CIBC
Children's Foundation Chair in Child Health Research
Director, Cancer Genetics Program,
The Hospital for Sick Children.
Professor, Dept. of Pediatrics and Medical Biophysics,
University of Toronto. 
Li-Fraumeni syndrome (LFS) represents the paradigm of hereditary cancer predisposition syndromes. It is caused by heritable mutations in the TP53 tumor suppressor gene. This seminar will touch on current progress and future directions in understanding the basis of the genetic and phenotypic heterogeneity of LFS and how it is possible to harness new discoveries to enhance opportunities for early detection and pharmacologic prevention of cancer in TP53 mutation carriers.
Schedule
The seminar is scheduled for Thursday, April 27, 2023, from 3:30 to 4:30 p.m. at the BCCHR Chan Centre for Family Health Education (Auditorium)
Connect on Zoom: https://ubc.zoom.us/j/68623803502?pwd=VSs0dTYwTVJtaGlPL254NkFiRS9GZz09
Meeting ID: 686 2380 3502
Passcode: 232475
About the speaker
Dr. Malkin is Professor of Pediatrics and Medical Biophysics in the Faculty of Medicine, University of Toronto. He holds the CIBC Children's Foundation Chair in Child Health Research, is a Staff Oncologist in the Division of Hematology/Oncology, Director of the Cancer Genetics program, and a Senior Scientist in the Genetics and Genome Biology Program at The Hospital for Sick Children in Toronto. Dr. Malkin co-leads the SickKids Precision Child Health initiative. He co-directs the SickKids Cancer Sequencing (KiCS) program which integrates next generation sequencing (NGS) into clinical care of children with cancer, and Director of the pan-Canadian PRecision Oncology For Young peopLE (PROFYLE) initiative which is establishing a pipeline to incorporate NGS into novel clinical trials for children and young adults with hard-to-cure cancers across Canada. Dr. Malkin's research focuses on genetic mechanisms of childhood cancer susceptibility particularly in the context of TP53 and Li-Fraumeni syndrome. Recently, his work has addressed the application of genomics to clinical surveillance and treatment approaches for children and adults at genetic 'high risk' for cancer. Dr. Malkin has received numerous awards recognizing his clinical, research and mentorship work, most recently receiving a Queen's Platinum Jubilee Award, and being elected a Fellow of the Royal Society of Canada.
Participate
Discovery Talks is accredited as a self-approved group learning activity (Section 1) as defined by the Maintenance of Certification program of the Royal College of Physicians and Surgeons of Canada. CME credits are available for all participants.
Video library
Video recordings of previous lectures are available online. These may be useful for classes, or of interest to those who are unable to attend events. 

For more information, contact please comm@bcchr.ca.