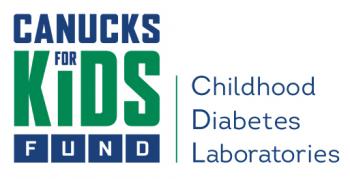 The Canucks for Kids Fund Childhood Diabetes Laboratories aim to improve the lives of children with diabetes by advancing knowledge of type 1 and type 2 diabetes, through innovative and multi-disciplinary basic and clinical diabetes research. Research is aimed at understanding the causes of types 1 and 2 diabetes and improving treatments.
Our team brings together researchers from a variety of backgrounds – including virology, genetics, immunology, islet biology, and clinical diabetes research – to tackle this complex disease. Our investigators have extensive ties with the international diabetes research community and participate in international clinical trials for diabetes.
Fast Facts
The Canucks for Kids Fund Childhood Diabetes Laboratories were created in 2002 with a $9-million award from the Canada Foundation for Innovation and British Columbia Knowledge Development Fun
Created 50 new jobs with support from international, industrial and charitable funders
Housed at the research facilities at BC Children's Hospital
12 core investigators including 4 new recruits
In the past 5 years, diabetes investigators have supervised over 100 graduate students and post-doctoral fellows, and more than 80 undergraduates.
Since 2009, diabetes researchers have made 7 invention disclosures, filed 17 patents (provisional and utility), and filed 2 interinstitutional/option agreements.
News & Announcements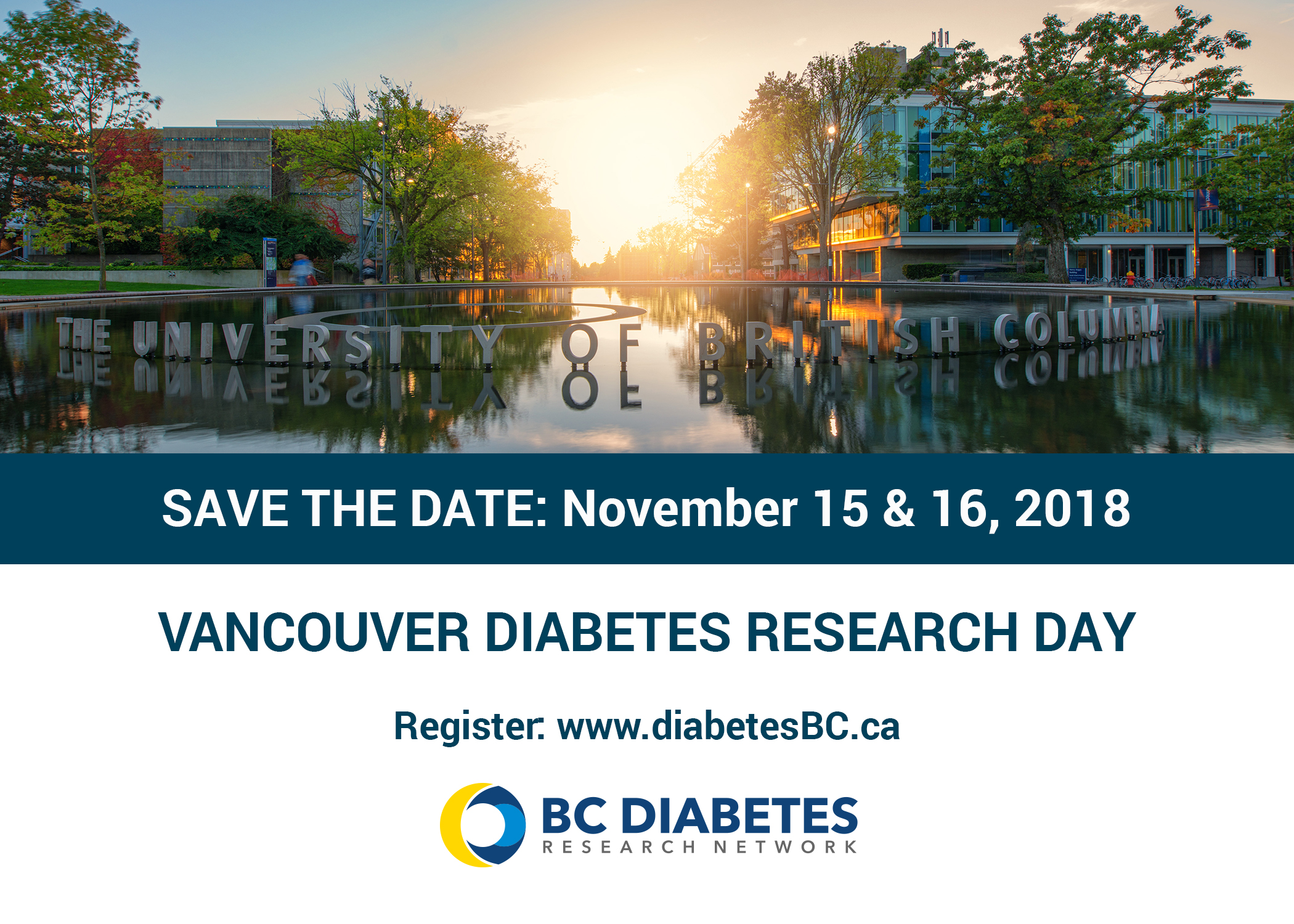 Vancouver Diabetes Research Day 2018 will be held on Friday, November 16, 2018 at the UBC Life Sciences Institute.
 
This exciting annual scientific day will enable diabetes researchers from across British Columbia to connect, collaborate, and most importantly, present their latest research. The event is free of charge but all attendees must be registered to attend. New this year: Thursday, November 15th pre-conference evening event for registered attendees.
 
Register on the BC Diabetes Research Network website:  www.diabetesBC.ca
Keynote speakers:
Dr. Carla Greenbaum, Director of the Diabetes Research Program, Benaroya Research Institute, Seattle, Washington
Dr. Michael German, Professor Dept of Medicine, Clinical Director UCSF Diabetes Center, San Francisco, California
The VDRD Organizing Committee
Twitter: @VanDiabetes, @BCDiabResNet
Hope to see you at #VDRD2018 #VanDiabetes #BCDiabResNet