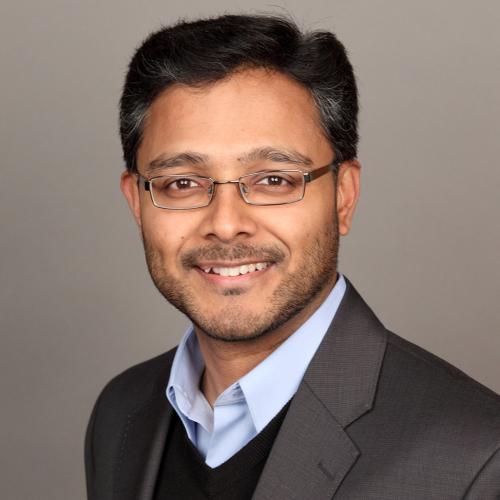 Rajavel Elango
Principal Investigator
Associate Professor, School of Population and Public Health and
Department of Pediatrics, Faculty of Medicine, University of British Columbia
My research interests are in maternal and child nutrition, which ensures optimal health to the current and future generations. My specific focus is to achieve this using protein and amino acid (building blocks of protein) and optimizing their dietary supply during key life stages of growth and development, and in disease.
I completed my BSc in Nutrition, Dietetics and Food Service Management, and MSc in Foods and Nutrition from India. I obtained my PhD in Nutrition & Metabolism from the University of Alberta and completed postdoctoral work at the Hospital for Sick Children & University of Toronto. I moved to BC Children's Hospital and University of British Columbia in 2010 to set up my research lab using novel stable isotope tracer techniques and focus on maternal and child nutrition.
Contact: relango@bcchr.ubc.ca
Research Staff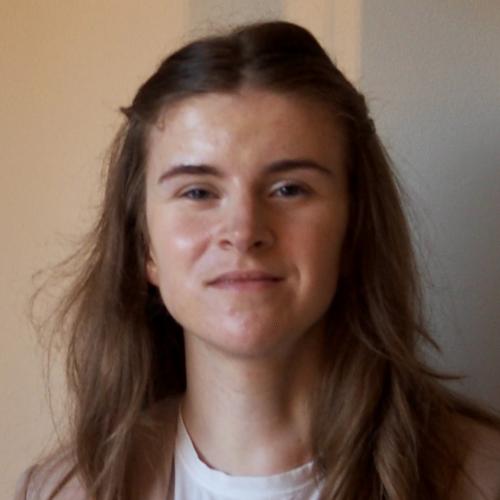 Karyn Newton, BASc
Research Coordinator
I provide research and medical device support for the Elango Lab. I received my BASc in Electrical Engineering from Queen's University in 2019, focusing on Biomedical Engineering and Signal Processing. Previously, my work has involved biosensor research and physiological signal processing. At the Elango Lab, I am especially interested in the development and repeatability of non-invasive tests, CO2 analysis, and the different ways we can model and interpret metabolism and energy expenditure in humans. Outside of the lab, you can often find me snowboarding, hiking, and reading.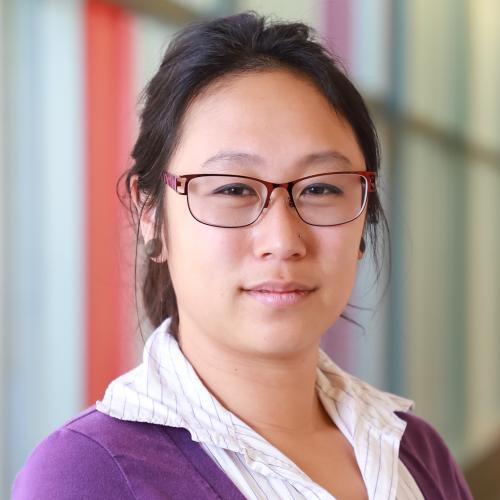 Maggie Woo Kinshella
PhD Candidate
I am a medical anthropologist by training with over a decade of experience in global health, international development and gender research and programmes. I obtained my MA in Cultural Medical Anthropology and a BA in Psychology and Anthropology from the University of British Colombia. My doctoral research with the PRECISE Network aims to understand how food eaten during pregnancy may influence the risk of developing pre-eclampsia in sub-Saharan Africa, with particular interest to the potential impact of dietary diversity and socio-economic factors. Pre-eclampsia, a serious condition characterized by high blood pressure during pregnancy and signs of maternal organ damage, is the second leading direct cause of maternal death globally, contributing to over 46,000 maternal deaths and 500,000 stillbirths and newborn deaths every year.
Awards and recognitions
Vanier Canada Graduate Scholarship (2020)
UBC Four Year Doctoral Fellowship (2020)
Friedman Award for Scholars in Health (2019)
Faculty of Medicine Graduate Award (2019)
Learn more about Maggie. 
Contact: maggie.kinshella@cw.bc.ca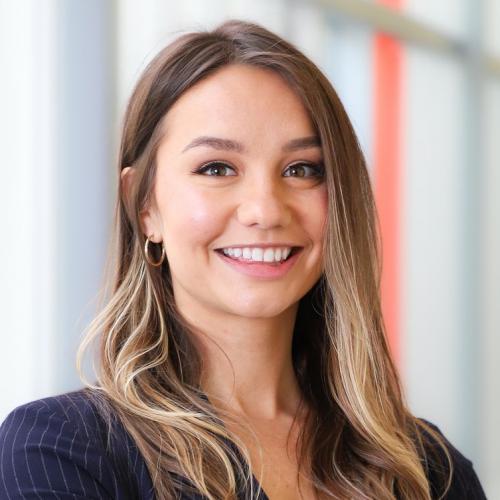 Kerri Scherbinsky
PhD Candidate
I completed my BSc from the University of Waterloo with a major in Biomedical Sciences and minor in Gerontology. My passion for human reproduction, combined with an interest in the physiological and biochemical aspects of nutrition and health have led me to pursue my PhD in Reproductive and Developmental Sciences with a focus on human nutrition. My research seeks to investigate sulfur amino acid requirements during pregnancy, highlighting the role of methionine in the one-carbon metabolism cycle and how this biochemical pathway serves as a conduit between parental environment (diet) and the regulation of early development. To me, there will always remain an aspect of reproduction and development that is beyond complete comprehension. I will forever be intrigued by the creation of life and process of development. My goals as a researcher are to contribute ethically meaningful science to the world, without sacrificing my uniqueness as an individual and a researcher.
Outside of the lab, you can catch me playing softball, relaxing on a patio or attending to my small vegetable garden. Big fan of the Toronto Blue Jays and Maple Leafs!
Contact: Kerri.Scherbinsky@bcchr.ca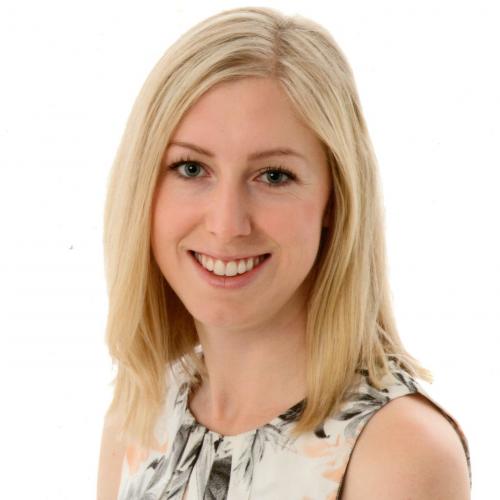 Kaitlin Berris
MSc Student
I completed my BSc in Dietetics at UBC and am currently working as a Registered Dietitian at BC Children's Hospital. I love my work supporting the critically ill and this inspired me to pursue a graduate degree with a project focus on nutrition interventions in the pediatric critical care unit. My Master's research is focused on protein intake and delivery and optimizing nutrition status and hopefully influencing positive long-term outcomes.
Outside of work I enjoy spending time with family and friends, cooking/hosting, camping, and exploring beautiful British Columbia.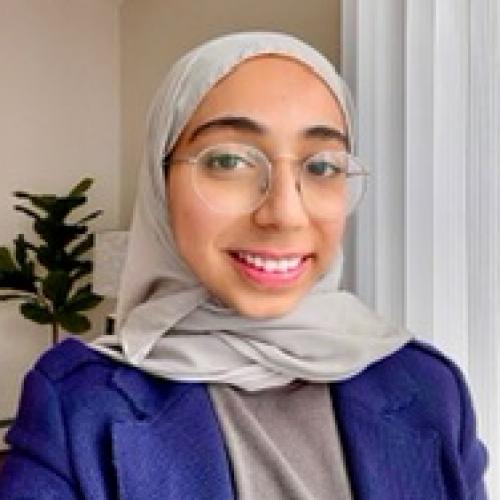 Noof AlMansoori
MSc Student
I graduated from Qatar University in 2021 with a B.Sc. from the Human Nutrition Department (HND) in the university's College of Health Sciences. I have also completed one year of the Supervised Dietetics Practice Program, which is accredited by the American Accreditation Council for Education in Nutrition and Dietetics. Throughout my undergraduate studies, I have gained the necessary skills and knowledge in the areas of research and evidence-based practice to pave the way for a graduate student in nutritional sciences. This culminated in my first research accomplishment: getting published in a peer-reviewed journal. I am particularly interested in functional nutrition, pediatrics, and the gut microbiome. Recently, I've been selected to be part of the faculty at the HND, which has encouraged me to pursue my higher education at UBC.
When I need to unwind, I join fitness groups, practice yoga, meditate, write prose, or simply declutter a room!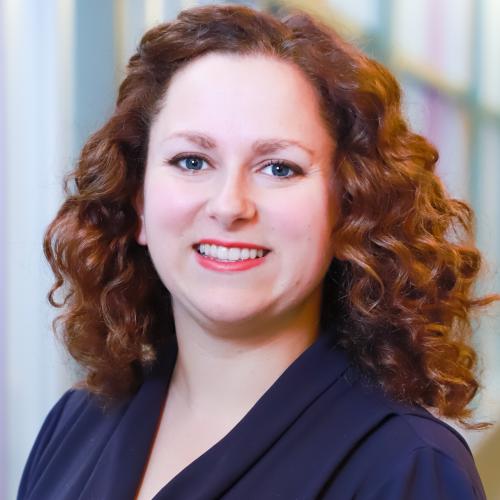 Dr. Madeleine Ennis
Previous Doctoral Trainee
After getting my BSc in Health Science from Bishop's University, I came back to my home province of British Columbia to start my MSc in Reproductive and Developmental Sciences with the Elango Lab team. During this time, I switched over to my PhD, and became interested in improving sexual health education and access to reproductive health care services.  I completed my Postdoctoral Fellowship with the Contraceptive and Abortion Research Team at Women's Health Research Institute. Currently I am a Research Associate in the department of Obstetrics and Gynaecology at UBC and hold a CIHR Chair Seed Grant to develop knowledge translation activities and materials for the Canadian Abortion Provider Survey through the Contraception and Abortion Research Team but continue to contribute to work within the Elango Lab.
Whenever I am able, I am backpacking with my husband and dog, quilting/sewing, and trying new recipes.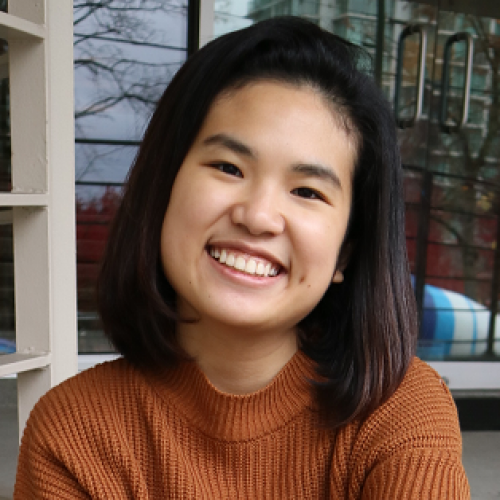 Levina Ira
Directed Studies Student
Current Volunteers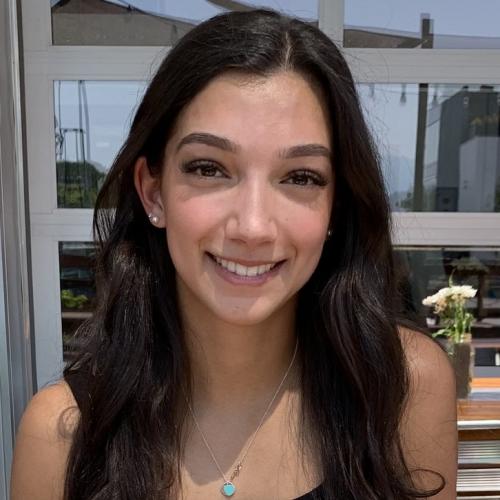 Caitlin Jacob
Volunteer
My name is Caitlin Jacob and I am a UBC Dietetics student graduating in 2025! I am very passionate about nutrition and I am grateful to have been a part of the Elango team since 2017. As a volunteer, I assist with preparation for our metabolic studies and have worked on a retrospective data analysis from past studies done by the Elango Lab. In my free time I enjoy cooking, spending time at the beach, and playing soccer.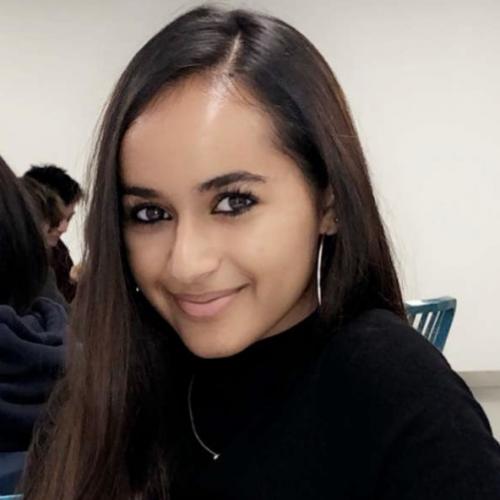 Ariana Javer
Volunteer/Intern
I have a BSc in Biology from UBC and am currently pursuing my Doctor of Pharmacy degree at UBC. I have thoroughly enjoyed volunteering at the lab for the past 4 years and look forward to growing with the team as an intern (2022), specifically researching protein intake in adults with colorectal cancer. In my free time I like to take my dog on long walks to the beach and spend time outdoors! I hope to attend medical school at UBC and am constantly striving to continue learning and growing at every opportunity I get.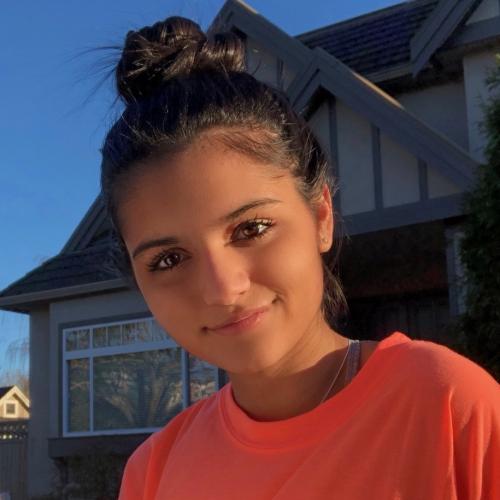 Arissa Javer
Volunteer/Intern
I am a third-year student at UBC and began volunteering at the lab two years ago. I have a keen interest in child nutrition, and I enjoy assisting in the lab by helping prepare for metabolic study days through a variety of tasks. In my spare time, I love to hike, swim and spend time with my family and friends. Through volunteering, I hope to continue to broaden my knowledge and skillset, and I am excited to see what the future holds for me at the lab. 
Alumni – Trainees
Trina Stephens (MSc) 
Maggie Payne (MSc)
Leah Cooper (MSc) 
Dr. Sara Moukarzel (PhD, Co-supervisor)
Peter Radonic (MSc)
Haneen Salemani (MSc) 
Dr. Madeleine Ennis (PhD)
Abrar Turki (MSc, PhD)
Katia Caballero (PhD)
Dr. Brian Maugo – Clinical Fellow, Neonatology (currently – Neonatologist, Kenya)
Dr. Anish Pillai – Clinical Fellow, Neonatology (currently – Neonatologist, India)
Dr. Nerea Bilboa – Clinical Fellow, Neonatology (currently – Neonatologist, Spain)
Dr. Nilesh Rao – Clinical Fellow, Neonatology (currently – Neonatologist, India)
Dr. Namrata Todurkar – Clinical Fellow, Neonatology
Dr. Mei Lam – Clinical Fellow, Neonatology
Former Summer Students and Interns
Hillary Woo – Summer student
Camille Chopin – International intern, France
Hans Wu – Summer student
Krystal Mehat – Summer student
Stephen Zhao – Summer student
Amreen Jiwani – Summer student
Gaia Lepine – International intern, France
Sylvia Wei – Summer student
Zoe Schmidt – Summer student and research assistant
Anna-Joy Ong – Volunteer, Intern
Adrian Haasler – Summer Intern
Marion Guiho – International Intern, France
Collaborators
Glenda Courtney-Martin, Hospital for Sick Children
Carla Prado, University of Alberta
Former Research Assistants
Cindy Wong (Research Assistant)
Gaya Murthy (Research Assistant)
Erin Gilbert (Research Assistant)