Dr. Rollin Brant, a BC Children's Hospital investigator and professor in the UBC Department of Statistics, is retiring this month after an exceptional career in which he used his expertise in statistical methodology and statistical computing to contribute to a diverse array of leading-edge health research projects.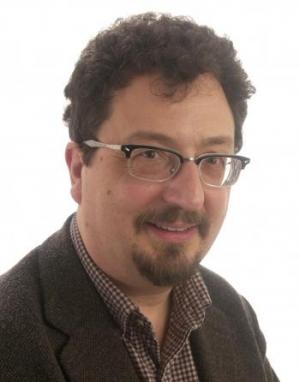 "Rollin is a consummate biostatistician who has tirelessly pushed for better study designs and better statistical analyses in health research," says Dr. Paul Gustafson, the head of the UBC Department of Statistics.  
Dr. Brant specializes in developing methods for translating the often-complex results of statistical measurements and analyses into more accessible forms that can drive research and inform health care decision makers. This skillset has made him an invaluable collaborator on hundreds of studies including research on the impact of childbirth interventions on the health of mothers and babies, the use of corticosteroids in pediatric emergency medicine, and the effects of exposure to SSRI anti-depressants before birth on the long-term neurological and behavioural development of children.
In March, Dr. Brant was one of the lead authors on a study showing a therapeutic robot is as effective at reducing pain in pre-term babies as human skin-to-skin contact. This work will support the use of the robot, called Calmer, to comfort pre-term babies when parents are not available. 
In addition to his significant contributions as a researcher, Dr. Brant is a highly respected colleague and teacher, who has been an integral part of the BC Children's and UBC communities over the course of his career. He has been the faculty advisor for Applied Statistics and Data Science Group, the research support unit in the UBC Department of Statistics, several times over the years including for the last two years. In this role, he has served as valued mentor to the staff, passing on a wealth of advice and insight from his years consulting in the medical profession. He is also known as a generous and dedicated mentor to students, and has helped connect many trainees with internships on health science research teams.
"It was a pleasure and an honour to work and interact with Rollin," says Dr. KS Joseph, a BC Children's Hospital Investigator and Professor in the UBC School of Population and Public Health and UBC Department of Obstetrics and Gynaecology.
"He is a charming gentleman, a scholar and an articulate statistician. I served with him on several doctoral thesis and examination committees and always admired his knack for asking probing questions, while also treating students with the utmost respect."
Dr. Brant has also made a lasting contribution to statistics education at UBC by working to coordinate the Biostatics Masters programs offered by the Department of Statistics and the School of Population and Public Health so the two programs run in parallel, making it easier for students to complete their studies in a timely fashion. 
Among his colleagues, Dr. Brant is known for his humor and enduring good cheer.  
"His sense of humour was definitely a welcome addition to sometimes intense discussions on how to handle certain situations and difficult projects," says Carolyn Taylor, a Senior Statistical Consultant in the Applied Statistics and Data Science Group. "It was also fun hearing of his endless devotion to Linux and his enjoyment of all things sweet."