On World Sepsis Day, September 13 2020, the Global Sepsis Alliance (GSA) and the World Health Organization (WHO) are urging all health systems, policymakers, healthcare workers, researchers, and civilians to develop a concerted effort on sepsis prevention, diagnosis, and management to save lives.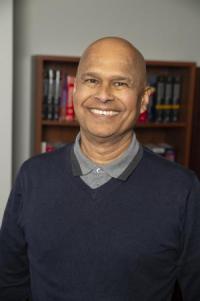 Sepsis kills 11 million people and affects 47 - 50 million individuals annually. Often referred to as 'blood poisoning', sepsis is the life-threatening condition that arises when the body's response to an infection injures its own tissues and organs. It is frequently confused with other conditions in its early stages, with delayed recognition of the signs and symptoms quickly leading to multi-system organ failure, and, ultimately, death.
While it disproportionately affects people in low- and middle-income countries, it also takes a high toll on patients in Canada. Having sepsis can be a terrifying experience and for children and adults alike. Those who do survive often receive limited information at discharge on possible long-term health consequences and return home with minimal or no follow-up care. This lack of post-discharge support can have a devastating impact on long-term quality of life.
This World Sepsis Day, the Action on Sepsis Research Cluster at UBC is asking for your support in the fight against sepsis. Join in the virtual World Sepsis Day celebrations by sharing an educational post or infographic through social media, visit the website to learn about the impact of sepsis from sepsis survivors, take part in the World Sepsis Day Photo Challenge, and sign the World Sepsis Declaration. Don't forget to follow and tag Action on Sepsis in your posts on Twitter & Facebook, where they'll be raising awareness of sepsis all month long!
What to learn more about sepsis? Register for any of the free virtual events taking place throughout September, targeted towards researchers and healthcare workers. Hear global sepsis leaders discuss the latest in sepsis research, prevention, diagnosis, treatment and management. Dr. Niranjan 'Tex' Kissoon, Executive Medical Director of Global Health for Women and Children at BC Children's Hospital, and professor at the University of British Columbia's department of pediatrics, will be a feature speaker at many of these events.
The Action on Sepsis Research Cluster includes researchers and clinicians from the Centre for International Child Health at BC Children's Hospital and the University of British Columbia, along with patients, public end users and health care policymakers who are active in the fight against sepsis in BC and globally.