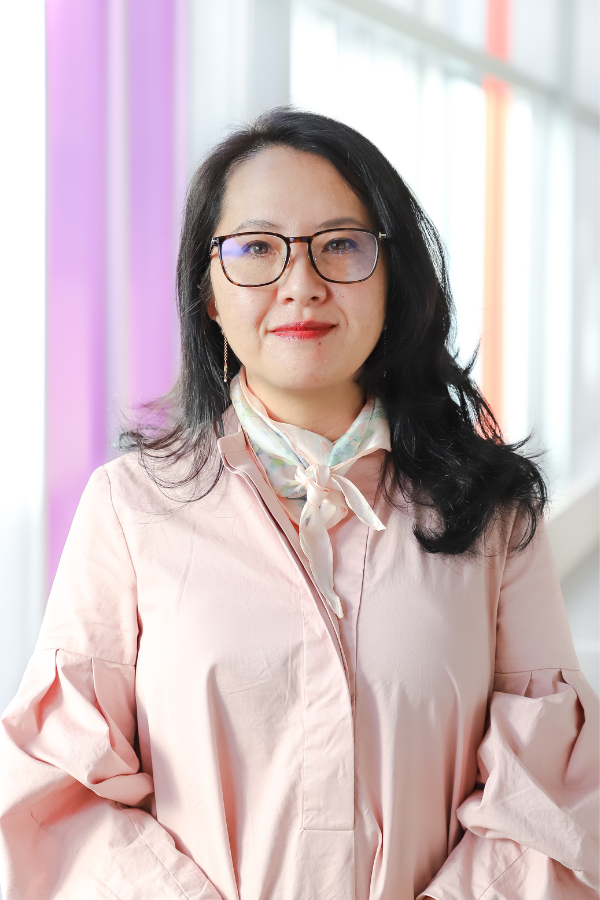 Dr. Quynh Doan is a pediatric emergency physician at BC Children's Hospital, investigator, director of clinical research and interim senior executive director at BC Children's Hospital Research Institute. Here, she talks about her background, career, research and passions. 
Where did you grow up?
I came to Canada at the age of one. As a refugee family from Vietnam, we were put in a foster home in Chicoutimi in Northern Quebec. My first few months were on a farm, in the snow, in the middle of winter. When my parents proved they were fluent enough in French, we were allowed to move to Montréal. I went to French school all the way to medical school. I learned English in the summer before medical school with an international group of students, and then I started McGill that fall. 
What did your parents do?
My father, Chinh Doan, was a musician, a folk singer, and he is well known in his generation of the Vietnamese community, and my mom went to business school. After they came to Canada, Dad became an electrician and mom became an accountant.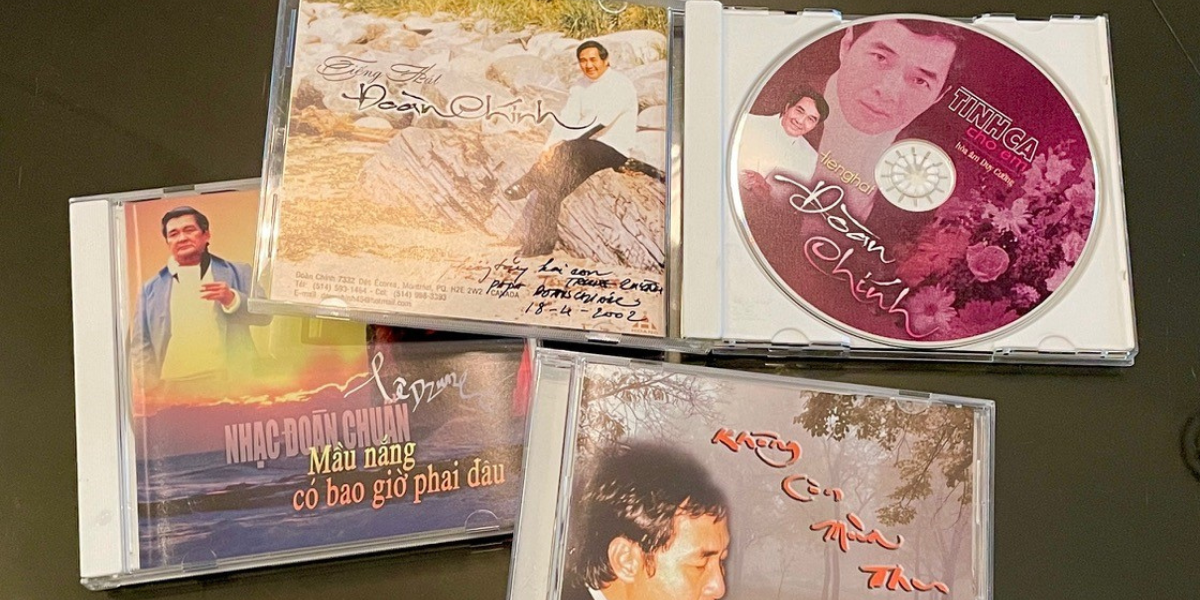 Why did you study medicine?
I don't think I had much of a choice, to be completely honest. This is a bit of a well-known expectation in my culture. When I was four or five, my maternal grandfather would introduce me to his friends and say, "This is Quynh. She's my granddaughter. She's going to be a doctor." He had 11 children, one passed away early in Vietnam from an accident, and he had hoped every one of them would become a doctor. After his children didn't comply, he started looking at me. I was the oldest grandchild, and I finally delivered.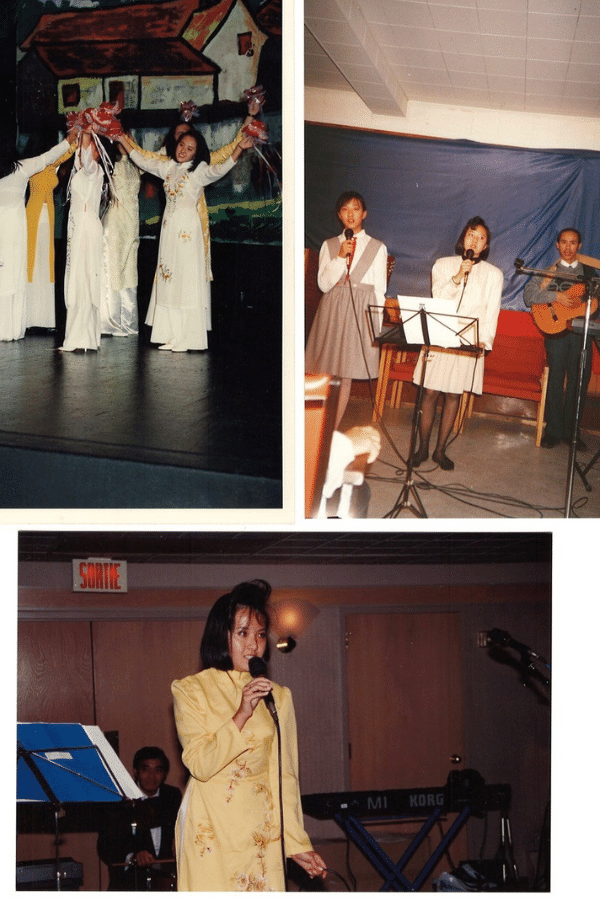 Also, my grandfather on my dad's side, Chuan Doan, was a well-known composer in Vietnam. The family on my dad's side was very musical and my dad tried so hard to make my sister and me musical. We learned the piano, we sang, and by the time I was 18, my sister and I were a duet paraded everywhere at community events. 
I partly went to medical school because of the family expectations, and part of it was, "I'm going to medical school now, can I stop with all the singing?" That was my way out of having to rehearse and practice and perform because it gave me so much anxiety. 
Why did you study pediatric medicine?
When I got into medical school, becoming a geriatrician was my goal in life. But my first hospital rotation was in pediatrics and I quickly realized I had to work with kids.
One of the funny things people often ask me is, "Isn't it hard to work with parents?" I say parents are the best advocates for my patients, and working with kids and parents means the treatments I initiate will actually be followed by someone who cares.
Why did you choose to become a researcher and an emergency room doctor?
Two years after starting my practice, I started doing a master's degree in health care and epidemiology and I fell in love with research. I had filled in shifts in emergency and ICU, and it seemed like the natural progression to do research in pediatric emergency medicine – large volume, big population, lots of different problems.
What were the initial research questions you wanted to explore and how has that changed?
I wondered how we could meet the needs of the population and better allocate resources in the emergency department. Can we provide better value in care, not only in quality, but also cost effectiveness? At the time, we were seeing an overwhelming number of patients with viral infections who were seeking antibiotics. 
And then 10 years ago, we looked at the data and saw a nine per cent increase in visits for mental health-related problems each year between 2002 and 2012. In comparison, general emergency department volumes only increased by about two per cent every year. The surge in mental health-related visits has not stopped.
What research projects are you working on now?
I'm working on youth mental health resource access, which includes screening, identifying the right resources and seeing whether screening actually leads to accessing resources. 
I just submitted a grant application for a study called "The Missing Middle" that will investigate how we can best support youth aged 16 to 25 with mental health difficulties during the transition between pediatric and adult care. This multidisciplinary project includes support from BC Children's Hospital Foundation, the Department of Psychiatry at the University of British Columbia, Children's Hospital, the Provincial Health Services Authority and the Research Institute.
In this work, we're asking, "How do we get older teens and young adults home sooner and with more support?" and "How do we prevent hospitalization?"
I'm also examining aspects of inclusion and equity in research. How do we make research truly equitable and accessible without barriers based on language and/or a mental health condition? It used to be that when children or youth came in with a mental health concern, we would presume they didn't have the capacity to consent to participate in research and not include them.
Our thinking has changed. We want to facilitate participation in research for kids who have traditionally been excluded, to improve their care.
I'm also working on a project looking at how frequently we include or exclude participants on the basis of language in research. We should better facilitate participation by inviting people whose first language isn't English so they can be represented in the outcomes.
Do you have a personal connection to what you study?
While working on the HEARTSMAP clinical assessment tool for pediatric patients presenting to the emergency department with a mental health concern, the school called to tell me that one of my kids was struggling with mental health. The fact that my own child might be experiencing a mental health crisis hadn't occurred to me before then. The experience emphasized for me the importance of screening. Parents and families need a way to check in that opens a conversation and provides resources, so I developed the MyHEARTMAP mental health assessment tool, which helps families, children and youth self-assess their mental health needs. Once the assessment is completed, the tool recommends appropriate resources. MyHEARTSMAP is now available publicly for families to use, and it's available in French and English.
 
Another personal connection that's shaping my work related to equity, diversity and inclusion is my lived experience with racism. I've experienced racism both from strangers on the street and patient families at the hospital.
When you talk about microaggressions, I see it all the time. I can't see it and not do anything about it. I use the tools I have to try to facilitate change. 
What are the most gratifying aspects of your work?
Seeing the impact — especially when families tell you how you changed the course of their child's health and well-being. 
Years ago, I saw a nine-month-old infant who had seen numerous physicians for what the parents were told were viral or lung infections. I ordered a test that diagnosed a congenital anomaly that required urgent surgery. Left untouched or treated with wrong medication, this condition could have killed the child. Instead, the child went on to get corrective surgery and was thriving. A few years later, I got a card, "to that little female Asian doctor in emerg."
What do you do for fun?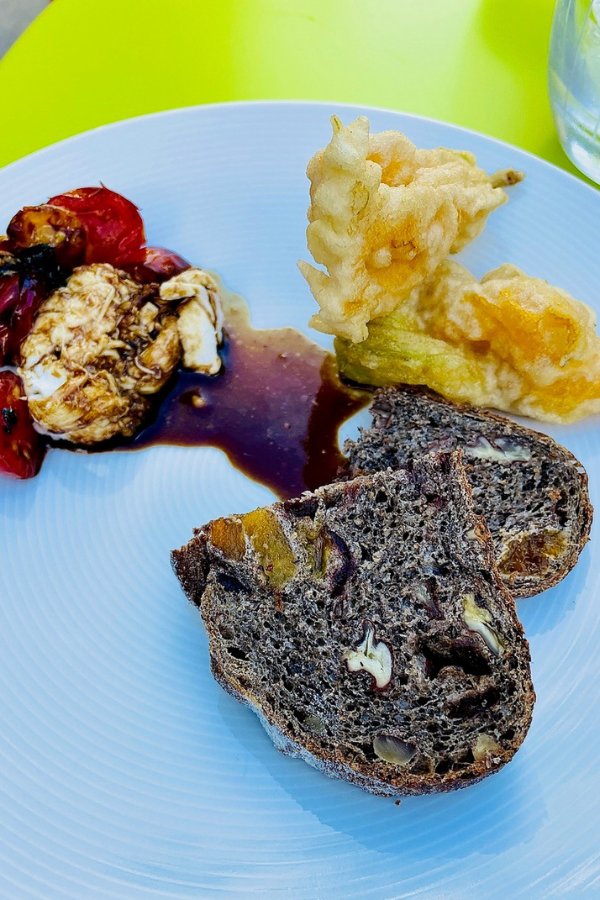 I like to cook. I like to try out new restaurants and try to reproduce what I taste. My family and friends have to eat the same thing multiple times until I get it right and then I'm done and move on to something else. 
I just finished a whole phase of zucchini blossoms, stuffed, not stuffed, battered. I've had them at La Quercia, an Italian restaurant in my neighborhood, and I had them at Torafuku, stuffed with a delicious prawn mousse, this summer. I had to try my hand at that too.
My passions are cooking, eating and my job.
I get so much satisfaction and joy out of my work and the impact that I have. I get to choose to focus on subjects that are really important.