The majority of British Columbians support vaccination and are in favour of policies that would encourage parents to vaccinate their children, new research from BC Children's Hospital and the University of British Columbia (UBC) has found.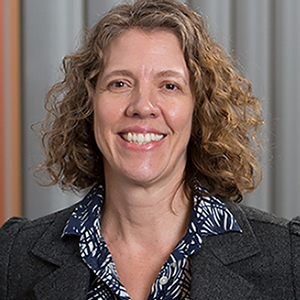 Published today in CMAJ Open, the study is based on a 2017 online survey of more than 1,000 adults in British Columbia. According to the study, more than 80 per cent of respondents held positive attitudes towards immunization. Similarly, more than 70 per cent supported additional vaccine research, and more vaccine information and services.
When asked about policy options to increase vaccination rates:
More than 80 per cent of respondents supported requiring parents to report their child's vaccination status when their child starts school;
More than 80 per cent supported requiring parents who decide not to vaccinate their children to sign a form stating they're choosing not to comply with medical advice about vaccination;
More than 70 per cent supported required education sessions for parents who do not vaccinate their children; and
More than 60 per cent were in favour of barring unvaccinated children from attending school, unless they have a documented medical exemption.
Survey respondents were representative of the BC population by gender, age, geographic residence, and percentage of household with children younger than 19 years of age.
"Our findings provide evidence that most British Columbians strongly support vaccination and expect parents to vaccinate their children," said lead author Dr. Julie Bettinger.
"Based on our data, policy makers have a number of options they could use to increase vaccine coverage." 
Dr. Bettinger is an investigator with the Vaccine Evaluation Center at BC Children's Hospital and associate professor in the UBC Department of Pediatrics.
Importantly, only a minority of respondents supported policies that punish parents who do not vaccinate their kids, such as withholding government benefits like the Canada child benefit.
"Some other countries have implemented policies that create financial penalties for not vaccinating, but our research indicates such measures would not be acceptable to most British Columbians," said Dr. Bettinger. "Implementing unpopular policy always has the potential to backfire. Our research provides a snapshot of popular attitudes towards vaccines and vaccine policy. It is important context for policy makers tackling the growing public health issue of outbreaks of vaccine-preventable illness."
Previous research has shown that one to three per cent of people cannot be convinced to vaccinate and that roughly 15 to 20 per cent have questions and want more information. 
"While this new study shows wide-spread support for policies that encourage parents to vaccinate their kids, we know that there are individuals who will still be hesitant to vaccinate," said Dr. Bettinger.
"Any parents who are concerned about vaccines should reach out to their pediatrician, family doctor or public health nurse."
Dr. Bettinger also recommends reliable online resources such as Immunize BC, the Public Health Agency of Canada and CANImmunize.
This research was funded by the British Columbia Immunization Committee and received indirect support from BC Children's Hospital Foundation.