A new digital self-assessment tool for youth was found to be 93 per cent accurate in identifying mental health concerns in a study published today in The Journal of Pediatrics.
"Suicide is the second leading cause of death in youth and mental health concerns are among the most disabling diseases in high-income countries," said lead author Dr. Quynh Doan, an emergency room physician and investigator at BC Children's Hospital, and associate professor in the University of British Columbia (UBC) Department of Pediatrics.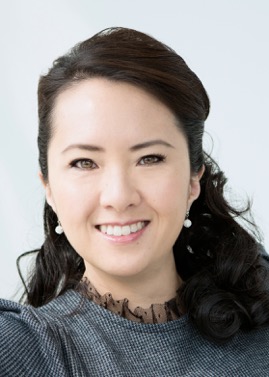 "Youth don't always see their doctors on a regular basis, so we want to take advantage of every interaction we have with them to assess their mental health," added Dr. Doan.
"We wanted to create a reliable self-assessment tool that could not only identify problems early, but also suggest support services without affecting the flow of busy emergency departments."
The mobile device-based tool, named MyHEARTSMAP, revealed psychosocial issues – the interrelation of social factors and individual thoughts and behaviours – in 36 per cent of youth seeking emergency care for physical concerns.
For the study, researchers recruited children aged 10 to 17 years and their families in the emergency departments at BC Children's and the Stollery Children's Hospital in Edmonton. The tool, which was created by clinician scientists at the BC Children's Hospital Research Institute, was tested with those who were seeking care for non-mental health related concerns for this study. 
Researchers asked the youth or a guardian to complete an assessment using MyHEARTSMAP. After watching an instructional video, participants spent five to 10 minutes answering questions about their home life, education and activities, alcohol and drugs, relationships and bullying, thoughts and anxiety, safety, sexual health, mood, abuse and connection to professional resources. To gauge the accuracy of the tool, the results from MyHEARTSMAP were compared with the results of traditional in-person assessments conducted by a clinician.
MyHEARTSMAP was not only found to be 93 per cent accurate in that comparison, but the results were also well received by families. 
"They were grateful the issues were brought up and that we gave them the opportunity to talk about and address them," Dr. Doan said.
MyHEARTSMAP provides targeted recommendations for followup and community resources. 
Researchers contacted families whose youth were recommended to pursue follow-up care, 30 days later. One-third of caregivers had tried to access care. Of those, only half had obtained services. In cases where families were unsuccessful in gaining support, they reported services were too difficult to access. Some families reported they hadn't sought services, yet.
"We want to help youth get the support they need to help prevent them from developing lifelong conditions or experiencing a mental health crisis. We hope to share with families that dealing with psychosocial and mental health issues early is more effective than waiting until it gets worse," Dr. Doan said.
MyHEARTSMAP was adapted from HEARTSMAP, an online psychosocial assessment and management tool to help emergency room clinicians provide consistent and accurate assessment of pediatric mental health issues in the emergency department. HEARTSMAP was developed by the Divisions of Pediatric Emergency Medicine and Pediatric Psychiatry at BC Children's in a project led by Dr. Doan and is now in used by clinicians across the province.  
The team of researchers is currently analyzing data about the accuracy of the tool with youth who were seeking emergency care for a mental health crisis.
This study was funded by the Canadian Institutes of Health Research.