Dr. Sarai Racey has always been fascinated by the world of viruses and bacteria, their evolution, and how much infectious diseases have shaped human history and the world. Her passion for scientific discovery and education, as well as her dedication to reaching under-served and rural communities are evident in her work.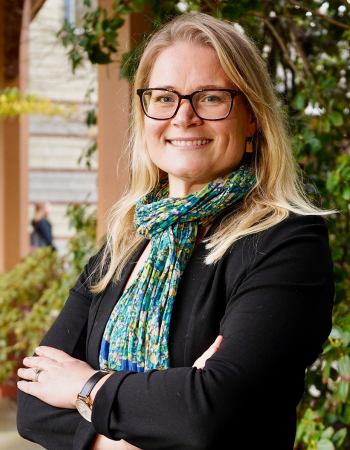 Though she would much rather talk about her research than herself, Dr. Racey is thrilled to be the recipient of the Outstanding Achievement Award by a Postdoctoral Student in recognition of her exceptional accomplishments in research. 
"It is such an honour to have been nominated by my esteemed mentors, and I'm so grateful to have had the opportunity to work with them during my postdoc and beyond," says Dr. Racey. "I am so thankful to the entire research team and to the students and trainees for the chance to work and learn alongside them."
Dr. Racey attended the University of Toronto and graduated with a Doctor of Philosophy in epidemiology. For her dissertation, she explored whether human papillomavirus (HPV) self-sampling could increase cervical cancer screening among women in rural and remote communities in Ontario. Through this work, she discovered her desire to ensure that under-served and rural and remote communities have greater access to health care and that their voices are heard and included in research.
As a postdoctoral fellow working under the supervision of Dr. Gina Ogilvie, Dr. Racey was drawn to research on vaccine hesitancy, or vaccine acceptance, to better understand the impact of vaccination to prevent illness and suffering. In addition to her work on HPV vaccination programs, she pivoted to help support COVID-19 vaccination efforts early in the pandemic. She strongly believes that vaccines are one of the monumental scientific discoveries that have shaped human history.
"I am constantly propelled forward in this work," says Dr. Racey. "I think it is amazing that we have vaccines that prevent cancer — such as the HPV and hepatitis B vaccines. It is incredible to me that we have scientific tools to generate safe and new vaccines in less than a year. I continue to be drawn to this field by the drive to explore how we can maximize the impact of our existing vaccines and support the implementation of future vaccines."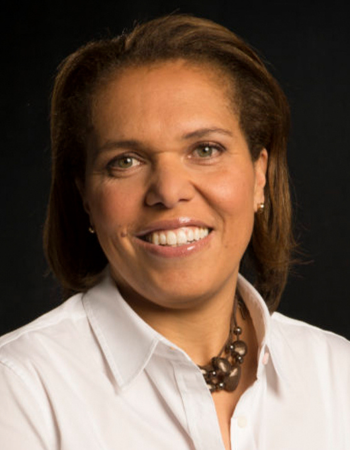 Dr. Racey is now a research associate with Dr. Ogilvie at the Women's Health Research Institute (WHRI) where she will continue her work exploring HPV vaccine acceptance in B.C. to better understand parental decision-making when it comes to vaccinating their children. Addressing parents' concerns about vaccination is crucial to increasing HPV vaccine coverage in younger people. This research will inform the provincial school-based immunization program with the goal of increasing HPV vaccine coverage to 90 per cent.
"I'm confident Sarai will be a future leader in public health research. She's a strong believer in sharing best practices across jurisdictions and seeks to create impactful change in any community she works in," says Dr. Ogilvie. "There's no doubt that she will continue to contribute to ground-breaking research in her field that will improve the lives of women and families around the world."
Watch Dr. Racey and Dr. Ogilvie on the Code of Life podcast from Genome BC to learn more about their HPV research and their work to eradicate cervical cancer.

Everyone will be invited to attend the fall 2022 Celebrating Research Excellence Award Ceremony on November 25, where all our recipient accomplishments will be formally acknowledged.