"There is nothing more we can do to cure your child's cancer."
Patrick Sullivan can't get that moment from 15 years ago out of his head. By then, his son Finn had been through chemotherapy, numerous surgeries, radiation and specialized treatments in Boston and Spokane. He had been diagnosed with rhabdomyosarcoma, a rare cancer, at 20 months of age.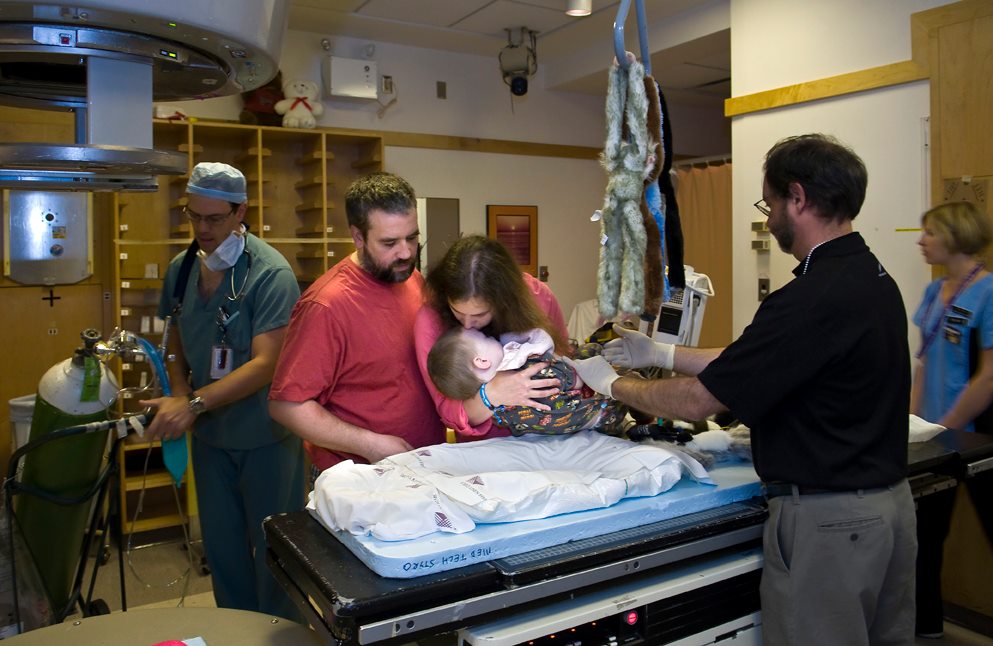 "We thought Finn was having a routine MRI," recalls Patrick. "But when they told us the cancer was back, we knew what it meant immediately. Rhabdo is an incredibly aggressive type of cancer. We knew if it was back, the chances of finding a cure for Finn were incredibly small. And unfortunately, that turned out to be true."
Through his year-and-a-half of treatment, Finn kept speeding, running, jumping, dancing and singing, smiling and loving. Right up until the end, his spirit shone so brightly.
Of the 130 children in B.C. diagnosed with cancer each year, one in five of their families will also never get the chance to hold their child's hand again.
While the overall survival rate for pediatric, adolescent and young adult cancer improved from the 1970s until the 1990s, it has stagnated since then for most cancer types despite all the advances in research. Children who have recurrence of cancer have grim prognoses, and the majority of those who do survive face serious life-long side effects of the toxic therapies.
"It's simply not good enough," Patrick states. "A child diagnosed today with the same cancer that Finn had will be offered the same treatment as Finn was given 15 years ago.  A child diagnosed 25 years before Finn would also have received the same treatment. And three out of 10 kids given that treatment will die."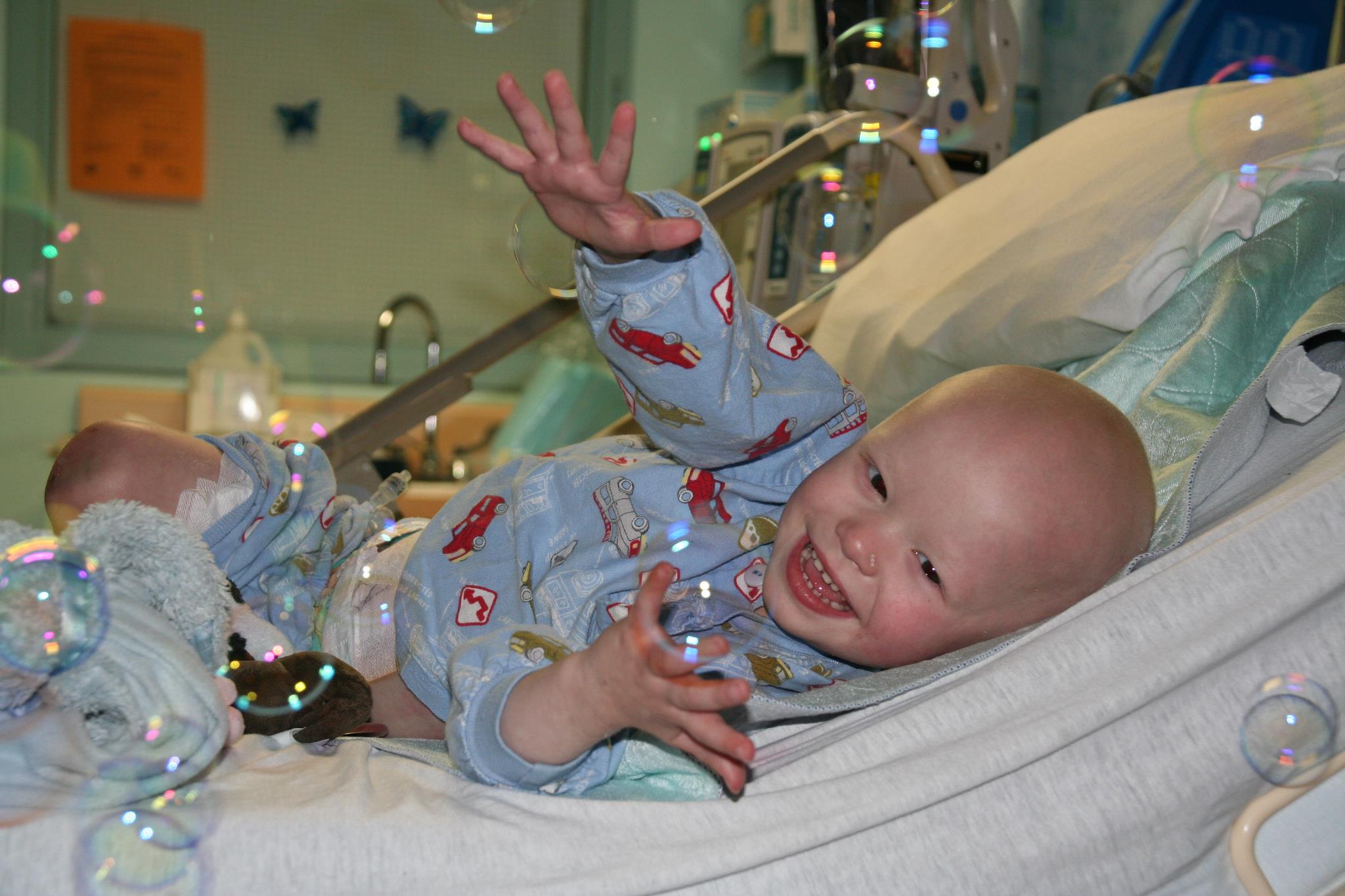 Largest investment in childhood cancer research in Canada to date 
Patrick and his wife Samantha Mason launched the Team Finn Foundation shortly after their son's death to raise money for research. Patrick, a North Vancouver lawyer, has also become a national and international childhood cancer advocate, speaking to policy makers and working with doctors and researchers around the world, taking part in research grant applications and serving on scientific advisory boards. He's hoping his latest endeavour as a patient partner in the new Canadian Pediatric Cancer Consortium (CPCC) will be a catalyst for transformative change.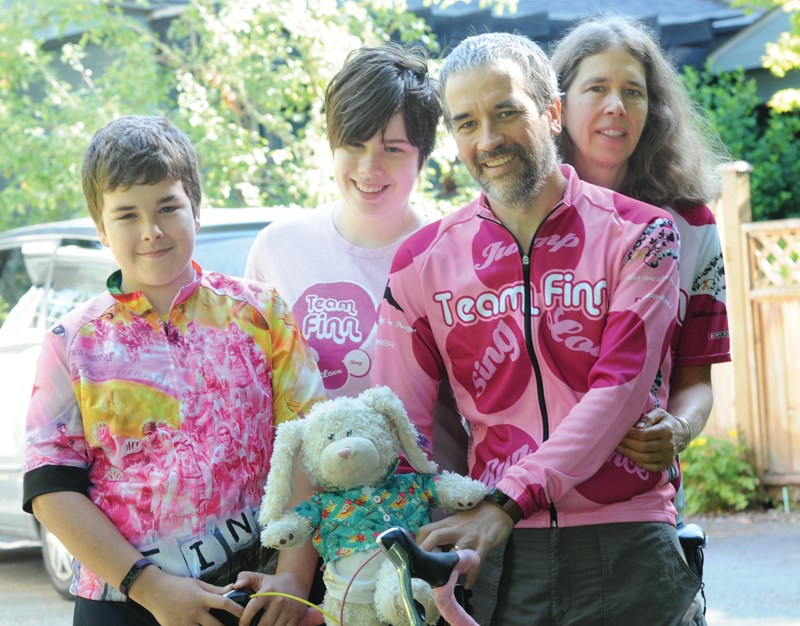 The Canadian Institutes of Health Research (CIHR), along with the federal government, recently announced a groundbreaking $23 million in funding over the next two years to establish the consortium. The CPCC was born out of a grassroots campaign spearheaded by pediatric cancer survivor Helena Kirk and her family. In 2018, their national advocacy organization Helena's Hope lobbied Ottawa for a coordinated effort on pediatric cancer.
Now, Helena, Patrick, and other patient partners, are joined by BC Children's Hospital clinicians and researchers plus more than 100 of the top pediatric cancer experts across Canada. The CPCC's goal is to transform pediatric cancer care and research by ensuring every child diagnosed with cancer in Canada will have increased and equitable access to the latest scientific advances, diagnostic tools, therapies and supportive care.
"Since Finn's death, I have become very involved in pediatric cancer research," Patrick says. "I have seen amazing scientific breakthroughs, but I am not seeing those breakthroughs get to Canadian kids. By bringing advocates, scientists and clinicians together, I think CPCC can help change that." 
Geography is one of Canada's biggest challenges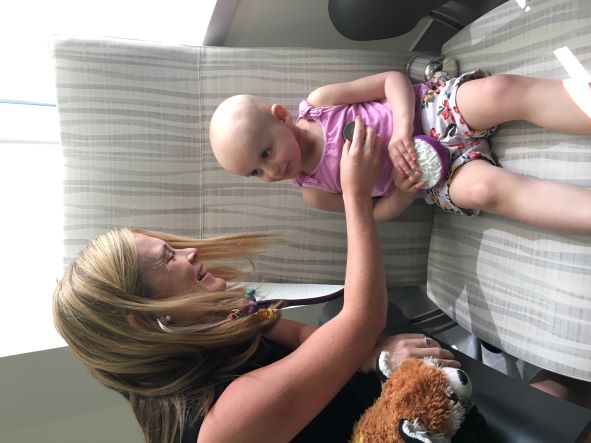 "The CPCC will absolutely get us a step closer to helping every child who is diagnosed with cancer," says Dr. Rebecca Deyell, pediatric oncologist and researcher at BC Children's. "For example, there are early-phase clinical trials which test new therapies for kids who have failed initial treatment or their cancer has come back, but they aren't all available here in Canada. A lot of Canadian children are missing out on those opportunities. We need systemic change to fix that."
Dr. Deyell is co-leading the CPCC group on clinical trials. Its aim is to unite the 16 pediatric oncology sites and centralize resources to run these important research studies in Canada, initiated by investigators, in addition to those sponsored by pharmaceutical companies. Right now, individual sites operate their own time-consuming and costly start-up process for each trial. On top of that, many rural and remote sites are not able to participate in clinical trial care provision.
Geography has been a major barrier for individual patients and families, according to Dr. Meera Rayar, a pediatric oncologist and researcher at BC Children's. 
"How feasible is it for a family to travel hundreds or thousands of kilometres to Vancouver, Toronto or Montreal to get therapy, knowing they don't have financial or social supports to help?"
"For some, it isn't feasible and that creates a divide in terms of which patients can and can't get treatment. We face this dilemma every day," she explains.
Accelerating research by uniting researchers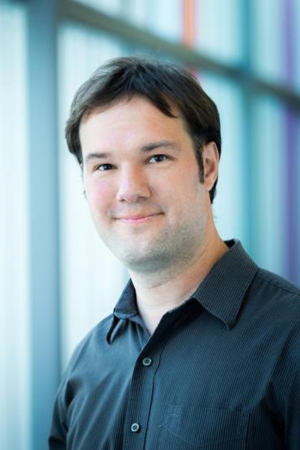 Dr. Philipp Lange, Canada Research Chair in Translational Proteogenomics of Pediatric Malignancies at BC Children's and an expert in cancer biology and molecular pathways, is co-leading the CPCC group on cancer biology research. He explains that a key goal of the CPCC is to optimize and accelerate cancer research across the country. This means ensuring anyone working in the field is able to access all available technologies, expertise and biological specimens.
"Then we need to take all the data that is gathered by research groups across the country and enable real-time data sharing so everyone can tap into that," Dr. Lange elaborates. "This will bring researchers together nationally to tackle some of the really hard problems in some cancer areas, such as sarcomas, which are bone and soft tissue cancers, or brain tumours, or remaining challenges in leukemia."
The CPCC will also advance precision treatment, where specific information about an individual child's tumour helps guide treatment. Genetic profiling of tumours has come a long way due, in large part, to previous and ongoing research at BC Children's. Now, according to Dr. Lange, BC Children's will build on its experience gained in the BRAvE initiative to improve treatment further by using proteomics — measuring the molecular machinery of the child's tumour — and avatar models of the tumour. 
"We need to include more information, such as at the protein level, and measure actual drug response levels in model systems, so we can provide care teams with an even better understanding of which drug has the best chance of success," he remarks.
Supporting the next generation of oncology researchers and advocates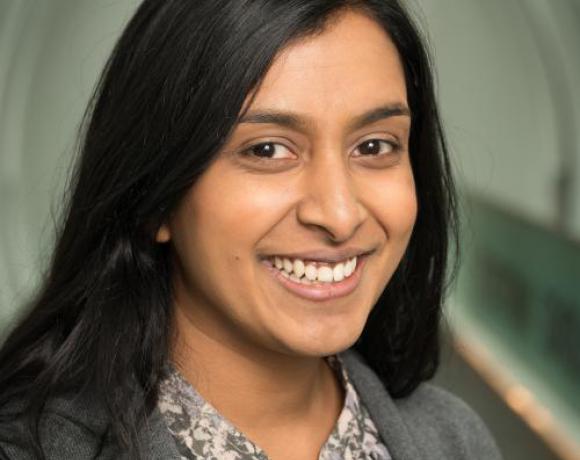 Education and training is another one of the consortium's main goals, as well as Dr. Rayar's portfolio in the CPCC. Once again, the vast distances between major centres play a role in the ability to provide the educational resources and opportunities to everyone in the oncology field, especially for patients, advocates and allied health-care providers.
"We need to include researchers who are early in their careers across all the disciplines, not just traditional medical doctors and PhDs. Nursing, pharmacy and other cross-disciplinary groups are just as important," emphasizes Dr. Rayar. "Another huge component is ensuring we break down the silos between patients and researchers, as there hasn't always been seamless integration between these groups."
Patients and advocates keep the focus on the big picture
There have been many previous attempts to move the dial forward for children, adolescents  and young adults facing a cancer diagnosis. But researchers agree the CPCC feels different, especially because people with lived experience are embedded in the leadership structure.
Dr. Deyell says the consortium meetings often start with opening remarks by a parent or cancer survivor. 
"We can all relate, as parents, family members and loved ones. It makes our quest more personal. We have known some of these advocates for a long time, or we looked after their children for a long time, and then they passed away. It really brings it back to reality and keeps us energized."
"People with lived experience are always at the table," adds Dr. Lange. "The conversations that we have together continuously reinvigorate our hope and optimism for future change. This is very powerful. In other research ventures, it has been easy to deviate from the big picture. Having people like Patrick deeply involved grounds us in the here and now, and constantly reminds us why we are doing this."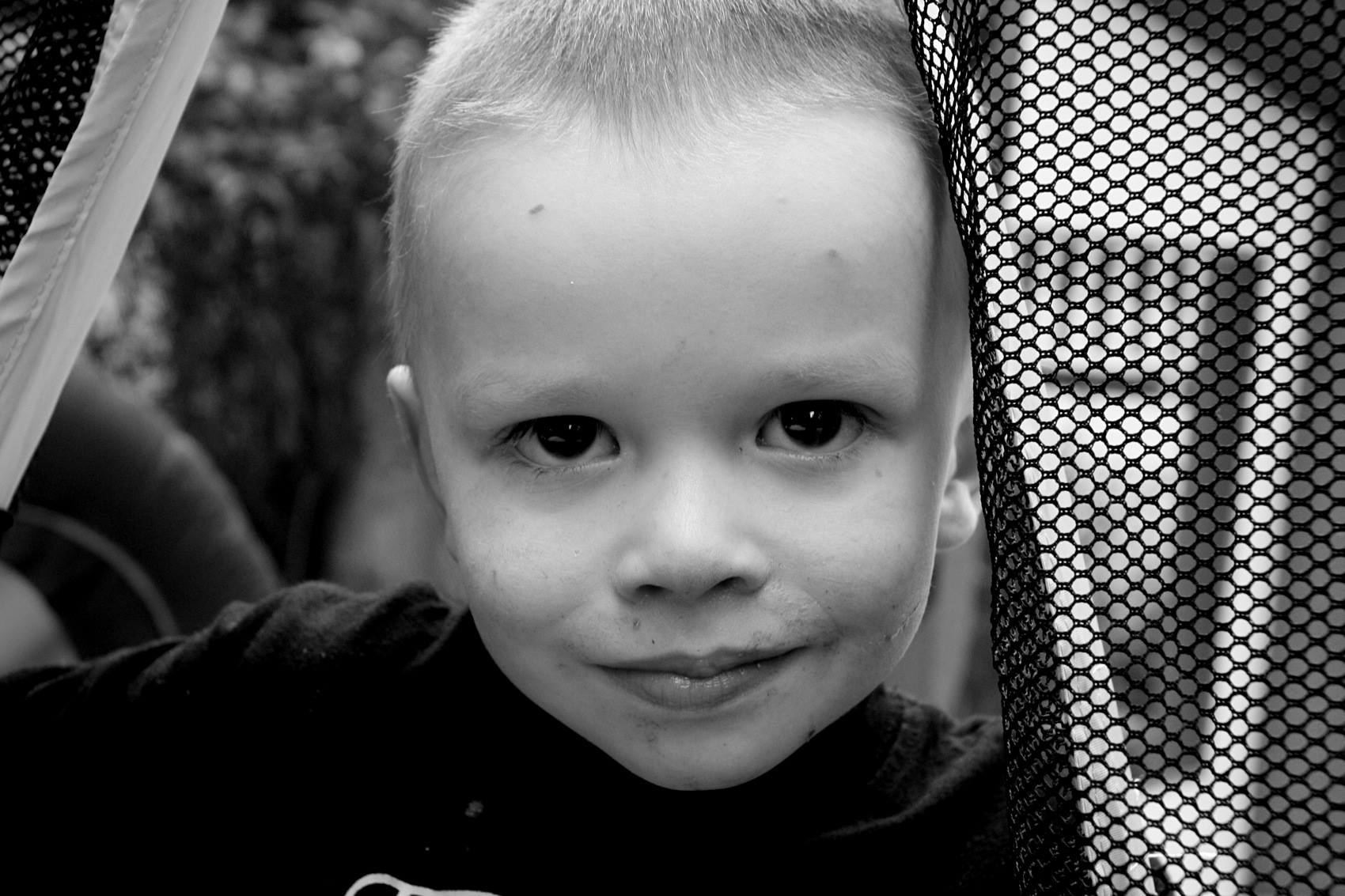 Patrick needs no reminders. Finn is never far away from his thoughts.
"Finn loved life. He embraced it and lived all the moments he was given. With this investment, I would like to see better chances given to more kids. Our kids deserve that chance."