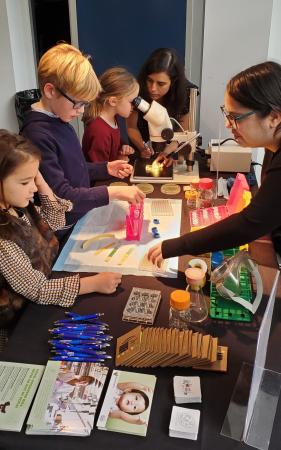 Science has entered the world of kids' fashion and the results are fabulous! This past weekend, BC Children's Hospital and Vancouver Community College (VCC) presented their new kids' spring/summer 2020 fashion collection at Vancouver Kids Fashion Week.
Vancouver Kids Fashion Week has a reputation for recognizing and celebrating diverse and innovative talent, and with bright chemical assay colours and fruit fly wing-inspired patterns on the runway, this fresh line of clothing adds a new dimension to fashion.   
The Fashion Meets Science Model Organisms Collection is the result of a collaboration between VCC students, alumni, and instructors in the Fashion Design & Production Program and scientists in the Healthy Starts Research Theme at BC Children's. The collection features elements inspired by science's favourite model organisms — species such as yeasts and fruit flies that share many genes with humans and are easy to maintain in a research lab.
"We see the Model Organisms Collection as a platform for curiosity, inspiration, and conversation between scientists and the broader community," said Dr. Michael Kobor, Healthy Starts lead at BC Children's.
"Inspiring the next generation of young scientists and bringing the 'hidden' side of research into the public eye are huge priorities for Healthy Starts. We are so excited that our scientists have found a creative way to connect research to the communities it benefits."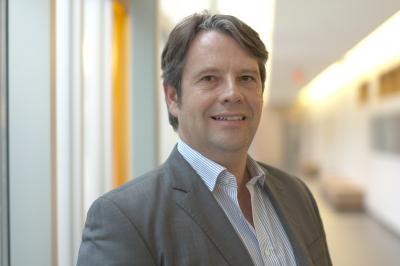 Dr. Kobor is also an investigator at BC Children's Hospital and the Centre for Molecular Medicine and Therapeutics, a professor in the Department of Medical Genetics at the University of British Columbia, the Tier 1 Canada Research Chair in Social Epigenetics, and the Sunny Hill BC Leadership Chair in Child Development.
His research team uses various model organisms to study epigenetics, or modifications in gene expression. The study of epigenetics has yielded important findings that inform our knowledge about disease onset, progression and development of novel treatment options.
"Visiting the Kobor lab was an eye-opening experience. I was particularly drawn to the flies and the work being done with them. I was in awe of the iridescent quality of their wings and their eyes look like hundreds of little diamonds," said VCC student, Lexi Vanderzalm.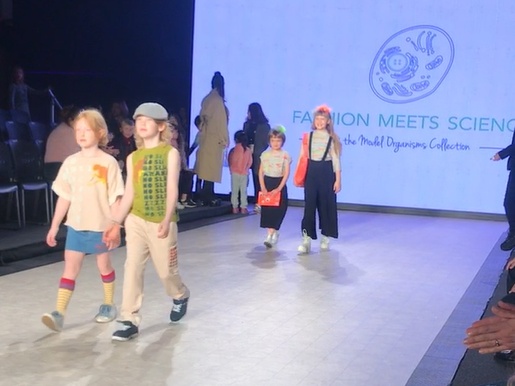 Audience members at this season's Vancouver Kids Fashion Week learned more about model organisms by visiting the Healthy Starts booth at the two-day event, which was held at David Lam Hall. Through a combination of information and dazzling kids' fashion creations, even the youngest attendees got excited about science. 
Vancouver Fashion Week was established in 2001, while Vancouver Kids Fashion Week began as an official offshoot in the fall of 2016.