BCCHR's Ask an Expert Series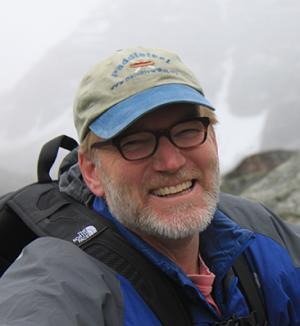 We asked an expert about the dangers of lead in Canadian tap water. While lead in drinking water can cause cognitive deficits and health problems, parents can help protect their kids from lead exposure. 
Lead exposure during childhood has been linked with growth abnormalities, neurodevelopmental conditions, behavioural problems, and reductions in IQ scores. 
In November 2019, a yearlong investigation by over 120 journalists from nine universities and 10 media organizations revealed that lead levels in the tap water of one-third of Canadian cities exceeded the national safety guidelines of five parts per billion. Test results from several Canadian cities, including Prince Rupert, B.C., showed lead levels similar to those of Flint, Michigan. Findings also confirmed that thousands of Canadian daycares and schools have lead in their water. The news came as a shock to many Canadians. 
Dr. Bruce Lanphear, an investigator at BC Children's Hospital and leading Canadian drinking water researcher, was an advisor to the Tainted Water reporters. His work involves measuring children's exposures to toxic chemicals, like lead and pesticides, and finding ways to reduce children's exposures to environmental hazards.
We spoke with Dr. Lanphear to learn more about the effects of lead in drinking water and what Canadian parents can do to protect their kids from lead exposure.  
What are some of the effects of lead exposure in children?
Hundreds of studies have found that concentrations of lead in children's blood impacts brain development as well as pre-term birth and low birth weight. At the lowest measurable levels of lead in blood, the most well-described impact of lead exposure in children is reduced intellectual ability, especially from exposures that occur over the first five or six years of life.
I am a part of an international team of scientists that found no evidence of a safe level of lead exposure. Children can be exposed to lead from industries or mines and, in older homes, in house paint, dust, soil, and tap water. And if you look beyond lead, children are regularly exposed to other toxic chemicals like flame retardants, air pollutants, and pesticides — each of which can reduce children's intellectual abilities.  
In Canadian households, what are the top sources of lead in drinking water?
Lead in Canadian tap water can come from lead service lines, the pipes that bring water to the house. Other sources can include lead solder that connects old copper pipes and lead in brass faucets found in washrooms and kitchens. 
What many places have done, including cities like Toronto — which historically has some of the highest lead levels in Canada — is use corrosion control to limit the amount of lead that can leach into water from service lines and solder or faucets. In these cases, a nontoxic substance is added to the water at water treatment plants to increase the pH. Less acidic water means less lead will leach into it. According to the Metro Vancouver website, Metro Vancouver's drinking water is also pH adjusted to reduce the leaching of lead and other metals from older city and household pipes.
Many cities are now replacing the lead pipes, but it will take time. 
In the Metro Vancouver area, we have some of the most pristine water that comes down from three watersheds and our treatment facilities are state-of-the-art. Lead is not entering at that stage. It enters in the old city pipes or in individual homes from old plumbing fixtures. 
Where does Canada stand when it comes to regulating lead?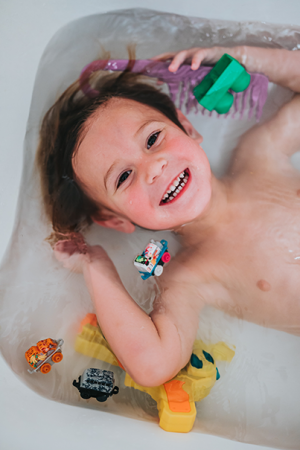 In Canada, lead was banned from use in water pipes in 1975 and use of lead in paint and gasoline has declined over the past 40 to 50 years. Lead in water is a problem in some communities, but it varies considerably from city to city. Older housing is more likely than new housing to have lead service lines and pipes with lead solder or brass fixtures containing lead. Older brass fixtures can contain up to eight per cent lead; newer fixtures contain less than 0.25 per cent.  
In Canada, the maximum acceptable concentration of lead in water is five parts per billion (ppb), which is amongst the lowest in the world, but there are no regulations that require cities to test the water or replace lead pipes. It's largely left up to the homeowners to replace their fixtures and piping, but of course that will not remove the source if it is from a city water pipe. 
What's the good news in all of this?
The good news is that children's blood lead levels have plummeted over the past five decades because lead was taken out of gasoline and paint, and because lead has not been used for water pipes since the 1970s. 
We've already seen that we can be successful at reducing the level of lead exposure and lead poisoning in children by reducing the amount in gasoline and other consumer products, but we need to reduce these further. Many people might say, "Well, blood lead levels are low now, so why should we worry?" Well, they are low based on contemporary standards, but our children's blood lead levels are still 10-100 times higher than our pre-industrial ancestors. So there's still more work to do. 
The good news is we know what to do. And if we act and further reduce lead exposure, we can expect that children will learn better, they'll have fewer IQ deficits, fewer behaviour problems, and they'll tend to be born a little heavier and a little later.  And we'll see less hypertension and less death from cardiovascular disease in adults.  
What can parents do to help reduce their children's exposure to lead? 
Start by checking your house for lead hazards, especially if it was built before 1960. Frequently wipe down floors and surfaces to reduce exposure to lead and other toxic chemicals found in house dust. Get your water tested for lead and, if lead sources are found, consider investing in having the components removed and replaced. 
Resources for Parents:
To read more BCCHR Ask an Expert articles and to keep on top of the latest research in child health, be sure to follow us on social media: