February is Heart Month. We talked to Dr. Kevin Harris, BC Children's Hospital pediatric cardiologist and researcher, about his new role as editor-in-chief of a newly launched pediatric cardiology journal. He also shares how research was instrumental in a team intervention that saved a baby's life.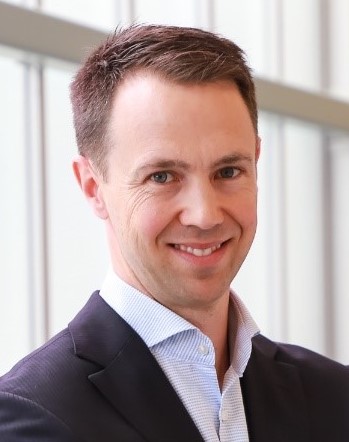 There is one patient whom BC Children's Hospital pediatric cardiologist and researcher Dr. Kevin Harris still remembers very clearly, seven or eight years later. The baby was born with transposition of the great arteries (TGA), a serious and rare condition where the two main arteries leaving the heart are reversed, or transposed. This means oxygen-poor blood is sent to the body instead of the lungs, and oxygen-rich blood returns to the lungs instead of flowing to the body, depriving the organs of oxygen. Children with TGA need surgery to fix the heart defect, but usually do well and have a normal life expectancy.
But Dr. Harris's patient had a rare form of TGA and was not able to get any oxygen-rich blood to their organs shortly after birth.
"The baby looked okay in the first few minutes of life, but then had sudden cardiovascular collapse. We weren't able to get to the catheterization laboratory within the hour, and the baby passed away," he remembers. "This patient had a profound impact on me."
Then recently, there was another baby diagnosed with the exact same condition while in utero. The baby was not expected to survive more than a few minutes after birth without surgery. Dr. Harris turned to the latest research. Just prior to this, the Canadian Journal of Cardiology published a training paper discussing "high-acuity low-occurrence" scenarios. A HALO, as it's known, is a risky and rare procedure used for life-threatening events.
The journal article helped Dr. Harris and the team of more than two dozen fetal and obstetric specialists, anesthesiologists, nurses and other staff plan out a course of treatment. After two days of preparations, the baby was born and rushed straight to the catheterization lab. The operation was done within 17 minutes. This time, Dr. Harris's patient survived.
"This was a great example of teamwork, and how taking evidence from literature and applying it in real life can really change things for a patient," Dr. Harris emphasizes.
Taking pediatric cardiology research to the next level
That focus on research through his education and career has led Dr. Harris to his latest endeavour — editor-in-chief of a new pediatric cardiology journal CJC Pediatric and Congenital Heart Disease. It launched this month, which is appropriately Heart Month.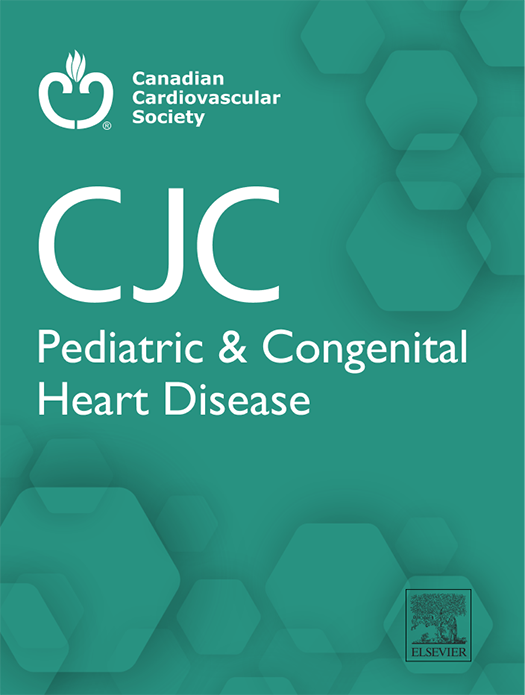 "The field of pediatric cardiology, in particular adult congenital heart disease (CHD), is really growing as children survive into adulthood," says Dr. Harris. "There has been a gap, with few journals available for researchers in these areas to publish their work. This new journal addresses that gap and will focus on CHD patients over their entire lifespan."
The journal is open access, which means the content is free to everyone, including patients and families. "It's not only great for the public but also for all health professionals. A lot of allied health professionals can't access research journals, so this is the big benefit of having open access," adds Dr. Harris.
Readers of the inaugural issue and articles in press will see several papers featuring the work of other BC Children's investigators, including "A Survey of Immunization Practices in Patients with Congenital Heart Disease", "Physical Activity in Paediatric Long QT Syndrome Patients" and "Medical Management of Infants with Supraventricular Tachycardia."
A researcher and clinician from the start
Dr. Harris has long recognized the value of research, starting from his early days of medical school at University of British Columbia. His first research project was supervised by Dr. Shubhayan Sanatani, now head of BC Children's division of cardiology. Dr. Harris remarks, "I loved working on that national multi-centre project, and that made me realize a lot of people in pediatric cardiology specialize in one particular area and then do research to drive knowledge forward."
In the first year of the pandemic, most research was halted. But when studies were able to resume last year, research teams quickly adapted, using technology that had become routine. For example, a physical intervention study to try and increase physical activity in kids with heart conditions was delivered over Zoom. Now, children and families living in more remote places who couldn't previously take part in research can have equal opportunity.
"The technology was there before but we weren't forced to use it," Dr. Harris observes. "I think it will be transformative in regards to research and care for patients in remote places right around the province."
Juggling his new position of editor-in-chief with his roles of researcher and pediatric cardiologist is challenging, but Dr. Harris credits the patients, like the two babies with TGA, for his motivation to keep moving forward.
"I think it's very important for us at BC Children's to lead the way by doing leading-edge research and publishing those findings," he says. "It's helpful in terms of making sure we are respected nationally and internationally, and also so patients know we are actively finding ways to improve the care we deliver."