Q&A with Dr. Anne Synnes and Dr. Ruth E. Grunau
Family Integrated Care or FICare (pronounced "fie-care") is a neonatal care program developed to increase interactions between parents and their preterm babies in the neonatal intensive care unit (NICU). FICare reduces maternal stress and improves babies' motor and behavioural outcomes.
We recently sat down with Dr. Anne Synnes and Dr. Ruth E. Grunau to learn more about their FICare research and the benefits of FICare.
What does Family Integrated Care (FICare) involve?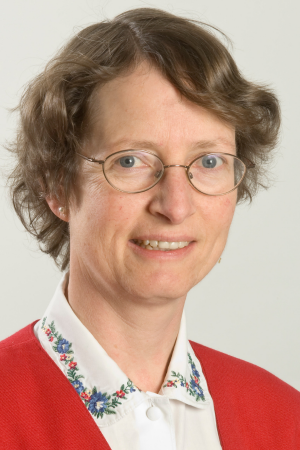 Parents who participate in FICare are involved in all aspects of care of their baby in the neonatal intensive care unit (NICU), including feeding, bathing and diaper changing. Then, as the parents get more comfortable, they are trained to take on some clinical roles. This means they make observations and write in the medical chart, attend rounds and provide reports to the rest of the team. In this way, parents are very integrated into the baby's care, which is where the name Family Integrated Care comes from. Nurses involved in FICare are trained to be more like coaches to the parents instead of primary caregivers of babies in the NICU.
With FICare, the parents really feel that they can make a difference in their child's care. While parents in FICare need to stay in the NICU a minimum of six hours per day, many of the parents in our FICare program stayed much longer. In some instances, the parents would switch, so one would stay with their baby for six hours and then the other would come and stay for another six hours.
How did your team become involved in FICare?
We learned about FICare through our involvement in the Canadian Neonatal Network, which is a group of Canadian researchers who collaborate on neonatal research. The Network was looking for ways to improve care for babies in the NICU and, as part of this project, delegates were sent to different parts of the world. One group of delegates went to Estonia and found that Estonian parents are much more actively involved as part of the NICU care-giving team than they are in many other countries, including Canada. This Estonian model was originally implemented due to lack of health-care resources, but even as more resources came available, parents wanted the model to continue. They far preferred it.
How is FICare different from standard care in the NICU?
We think of FICare as a paradigm shift. In Canada, a sick or preterm baby is typically admitted to the NICU and the medical team becomes primarily responsible for the care of the baby. The parents frequently visit and are given regular updates, but they do not assume the primary caregiver role until the baby goes home from the hospital. With FICare, on the other hand, the parents are central members of the core health-care team right from the start.
What were the first steps in your FICare research?
Dr. Karel O'Brien, a neonatologist at Mount Sinai Hospital in Toronto who has been involved in this project from the beginning said, "How can we take some of these concepts that are working so well in Estonia and apply them here in Canada?"
To begin answering this question, we set up a preliminary study in Toronto. We enrolled parents who said they were willing and able to be at the baby's bedside for at least six hours a day. Parents were given free hospital parking passes, access to kitchen and lounge spaces, peer and social work support, and instructions on how to care for their baby and read the baby's cues.
The parents loved it! The FICare babies experienced better growth, had fewer infections and complications while in hospital, and more of them went home breastfeeding.
What did you look at with the next FICare studies?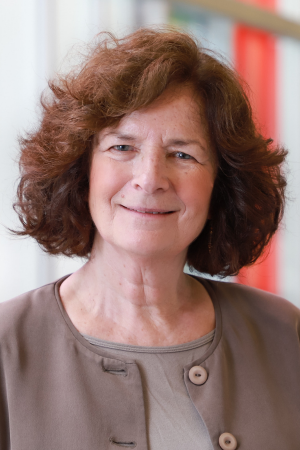 The next step was to roll out FICare across Canada and at several sites around the world. The participating NICUs were randomly selected to either provide the FICare program or continue with their standard care. We wanted to see how the babies did and compare mothers' stress levels between the FICare and standard care groups. The FICare babies experienced better growth and the parents experienced less stress.
We then wanted to determine the impact of FICare longer-term, so we looked at the children's behaviour at 18 months old, corrected age — which is age based on their due date, not their actual birth date. Given that behaviour problems are a common concern among children born very preterm, we used the Infant-Toddler Social and Emotional Assessment (ITSEA) parent report to measure internalizing behaviours (anxiety and depression), externalizing behaviours (acting out), and dysregulation or how a child controls their actions and emotions.
Children who had been in FICare had fewer problems with dysregulation, which means they are easier or less stressful to care for.
How did you measure parental stress?
We looked at hair samples from the mothers and found that the mothers in FICare had less stress hormone than mothers whose babies were receiving standard care, as measured by hair cortisol. This is a good biological measure of long-term stress levels. We found that lower maternal stress was in turn related to fewer problems in child behaviour.
What were some 'big picture' results when comparing FICare to standard NICU care?
We follow the health outcomes of children born very preterm through the Canadian Neonatal Follow-Up Network [led by Dr. Synnes] on an ongoing basis. We enrolled babies who were born very early at less than 29 weeks gestation to come in for an in-depth assessment of their development and overall health. We compared the outcomes of children who had been in the FICare program with those who had received standard care.
We expected to find what other researchers before us had found — that early parent involvement positively impacts language and cognitive development. We found that there were no significant differences in language and cognitive skills between the FICare and standard care groups, but we did see that, on average, the babies from the FICare program did a bit better when it came to motor skills — running and jumping and picking up toys. That was a secondary outcome, meaning it wasn't what we were primarily looking for.
We used the Bayley Scales of Infant and Toddler Development (3rd edition) to measure cognitive, language and motor skills. The Bayley might be too coarse a measure to pick up some of the benefits of FICare, especially since some of the benefits may not show up until later childhood.
However, when you put the whole picture together — considering the results from our series of three studies — we can clearly see that the FICare program reduces parents' stress, improves growth, has beneficial effects on toddlers' behaviour and may have a beneficial effect on their motor skills.
Why do you think so many parents love FICare?
Some parents said that with standard care they experienced a lot of worry and felt that their concerns were not heard or had no impact on the care their babies received while in the NICU. In contrast, in FICare, a lot of that stress disappeared because they were part of a team working closely together to provide for their child's needs in the best possible ways.
That combination of feeling supported, not fearing the NICU environment, feeling welcome and educated, and feeling empowered meant that — when they went home from the hospital — they knew who their baby was and they were comfortable and confident in their parenting abilities.

*******
Thank you, from Dr. Synnes and Dr. Grunau
We'd like to say a big thank you to the researchers and teams across Canada, for a successful, satisfying and worthwhile collaboration! Thank you, Dr. Joanne Weinberg and her team, who were responsible for the cortisol analyses. This type of research is not easy, and all of you had a hand in making it work.
We hope that this work will contribute many positive changes for babies and their parents in NICUs across Canada.

The FICare research teams were led by Dr. Anne Synnes, Dr. Ruth E. Grunau and Dr. Karel O'Brien. The Vancouver team includes:
Dr. Julie Petrie
Dr. Mia McLean
Olivia Scoten
Wayne Yu
This research was funded in part by the Canadian Institutes of Health Research.
Do you have a question about this article or other BCCHR news?