Allergy Check, a new assessment tool that guides users through the likelihood of having a food allergy with just a few clicks, has launched as an app on allergycheck.ca.

The app is intended to help patients and parents understand whether specific symptoms may be caused by a food allergy and whether further advice from an allergist is recommended. Investigators at the University of British Columbia (UBC) and the Digital Lab at BC Children's Hospital collaborated to create Allergy Check, with support from Food Allergy Canada and the Canadian Society of Allergy and Clinical Immunology (CSACI).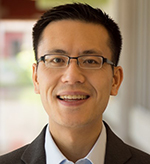 "We found in our clinics that there was often confusion between the symptoms of life-threatening food allergy and food intolerance," said Dr. Edmond S. Chan, certified practicing pediatric allergist and clinical investigator at BC Children's Hospital Research Institute and head of the division of allergy and immunology at UBC. "It can be difficult to determine whether a symptom is due to an allergic reaction or caused by another factor, so we created this tool to help patients to identify the likelihood of a food allergy." 

Chan believes primary care physicians could also find this tool helpful and that the tool may help reduce the need to see an allergist for symptoms not consistent with a food allergy, thereby reducing the length of allergist waiting lists.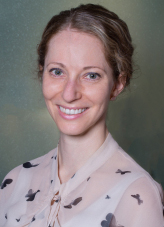 Dr. Victoria E. Cook, a certified pediatric allergist, clinical instructor with UBC, and member of the Division of Allergy and Immunology at BC Children's Hospital conceptualized the app with Dr. Chan, and led content creation of it with the support of Jordan Yeo, a UBC medical student. 

"We noticed that our patients were increasingly seeking information about allergies online. This was frequently inaccurate, and led to increased fear, anxiety and food restriction that could be harmful, particularly to our young patients," said Dr. Cook. "Input from primary care physicians, teens and parents has been incorporated into the design and content of the tool." 

John Jacob, head of the Digital Lab at BC Children's Hospital noted, "In creating Allergy Check, we kept patients and families at the forefront through a user-centred design approach, involving cycles of testing and refinement. What makes our app truly unique, however, is what's behind the scenes – users are seamlessly guided through a complex algorithm with more than 120 potential end-points in only a few clicks. This is a great example of the power of digital health."

Allergy Check elicits specific symptoms and provides a personalized result, which will help users determine the likelihood that they may be allergic to the food that caused the reaction. The app also includes a resources section where users can learn more about food allergy and what they can do to avoid symptoms.

"We are excited for this helpful tool to be available to Canadians who suspect they may have a food allergy," said Jennifer Gerdts, executive director of Food Allergy Canada. "Allergy Check will help families assess their symptoms and when it might be helpful to see a doctor about food allergy. It also guides them to credible sources of information."

The tool can also be used by primary care physicians who see patients that may have a food allergy. 

"Allergy Check will ultimately help improve access to specialists by identifying those patients with a likely food allergy," said Dr. Harold Kim, President of the CSACI. 

For those at low risk of food allergy, the tool could help them by reducing unnecessary restriction of food and the worry about possibly having a food allergy.

Allergy Check is available for free on allergycheck.ca. While Allergy Check is a helpful tool, it does not replace the expert medical advice of a licensed physician or other medical professional.