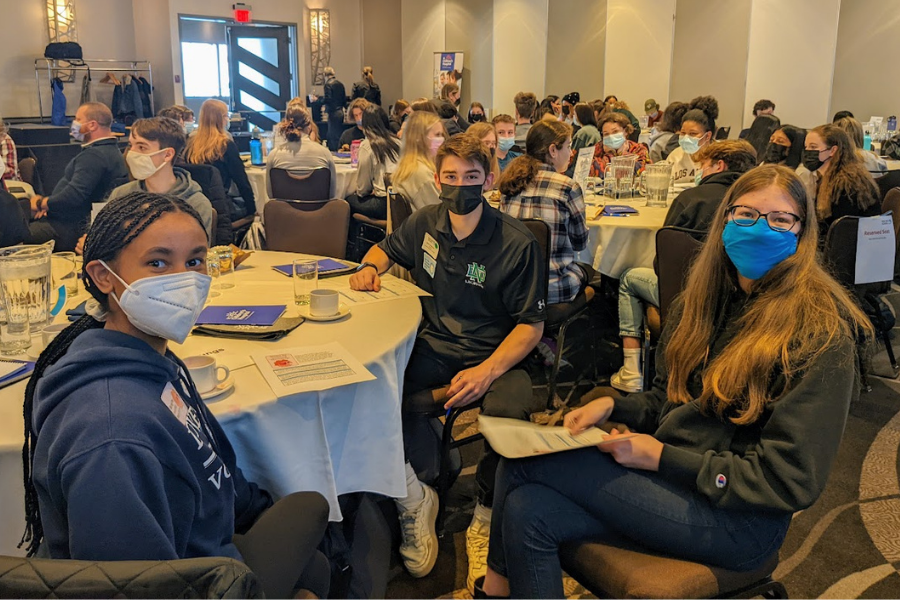 "It was so phenomenal to be able to be in the presence of people who have reached their goals for the future," wrote one student who attended Mini Med School BC - Vancouver Island in Nanaimo.
Mini Med School BC is an award-winning, travelling health science youth outreach and public education program that gives students from different regions the opportunity to interact with BC Children's Hospital researchers and clinicians and participate in hands-on activities. Presenters provide a basic understanding of their specific fields, highlight up-to-the-minute research and showcase the diverse careers available in science and medicine.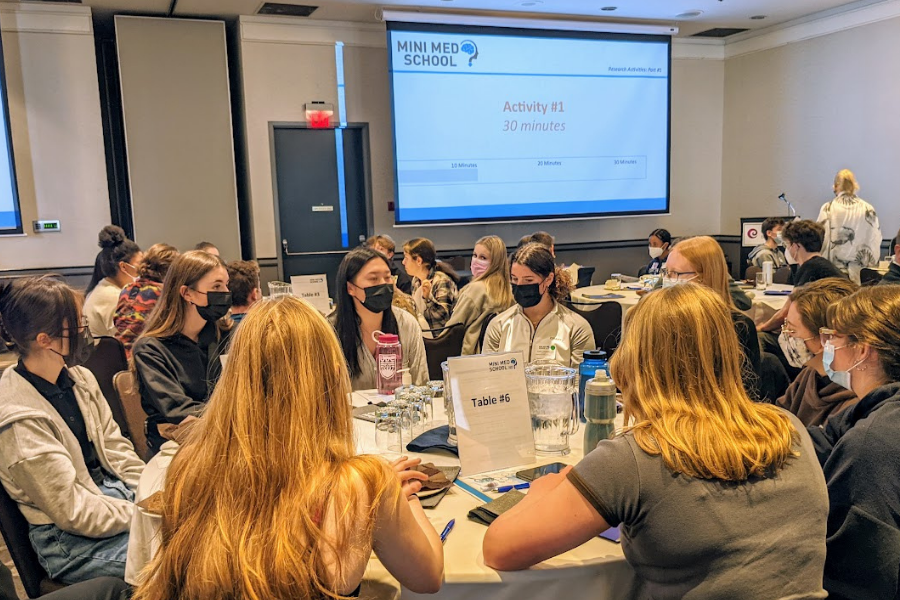 Of the Grade 10-12 students who attended the daylong Mini Med School events held in Nanaimo and Victoria in late April, 100 per cent said they'd recommend Mini Med School to others. 
"I really enjoyed how open all the faculty were to questions! They wanted to answer anything we had to ask and were super enthusiastic to help!" wrote a student who attended Mini Med School BC in Victoria on their feedback form.
"This showed me how many different opportunities and pathways there are in medicine, not just becoming a doctor," one student wrote.
Those who attended Mini Med School on Vancouver Island heard Dr. Ramon Klein Geltink talk about the building blocks of immunity, T cells, autoimmunity and the growth of cancer and persistent infections. 
"It was so amazing to see new medicine ideas and not just general information," wrote one student.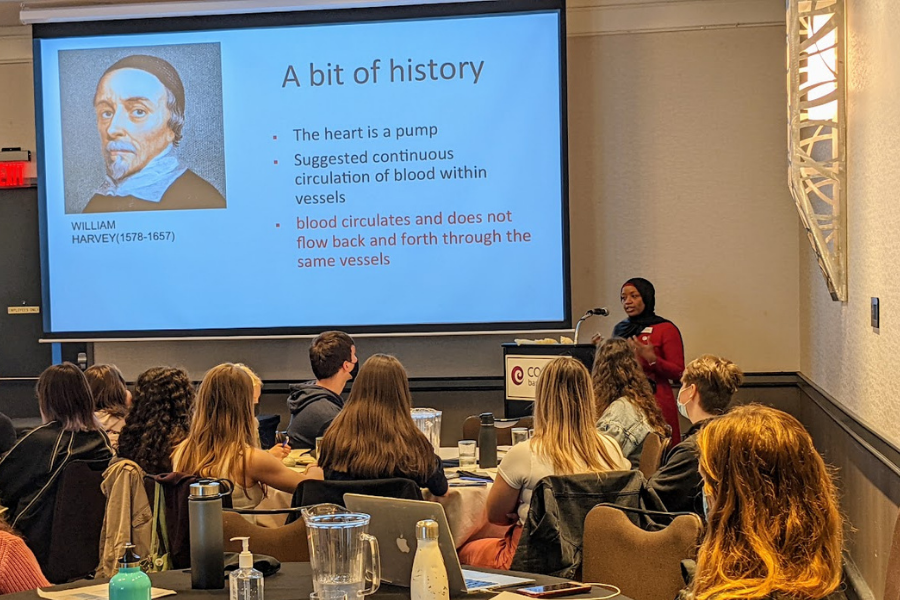 Nearly 150 students from 44 secondary schools on The Island also heard Dr. Najah Adreak speak about the heart and women's heart health.
The Vancouver Island events followed a similar Fraser Valley event, albeit with different speakers, earlier in April.
Student feedback for the Chilliwack session was equally enthusiastic.
"It was really fun and a great opportunity to learn this field. It was interesting because I had never met a scientist," remarked one student.
"I enjoyed hearing about the new discoveries and being able to ask the researchers questions because it gave me more to think about when it comes to my future," said another. 
Four sessions of Mini Med School Vancouver are scheduled for October and November. Grade 12 students from across B.C. can attend in person, students in Grades 11 and 12 can participate in live sessions virtually, and those in Grades 10-12 can participate on-demand. 
Additionally, anyone can view previous Mini Med School sessions online.
Read about the keynote speakers at Mini Med School BC - Fraser Valley.