For children and families, a diagnosis of atypical cerebral palsy (CP) comes with as many questions as it does answers. CP is a broad category of disorders that affect a child's movement and ability to communicate. Around two in every 1000 children will develop the condition.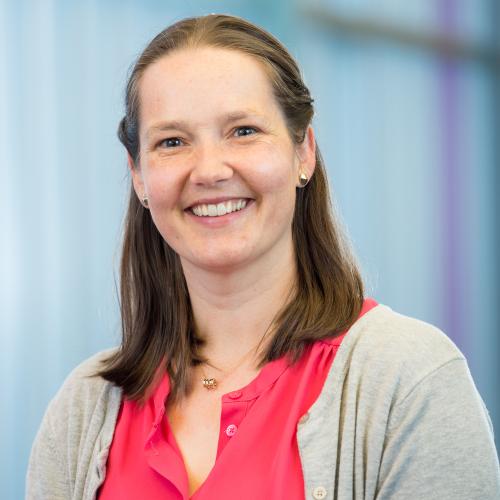 In most cases, CP is thought to be caused by traumatic brain injuries around birth. When there is no known cause, patients are diagnosed with atypical CP, leaving families wondering what caused their child's disability and doctors without the information they need to deliver care tailored to their patient's unique condition.
In a new study published in Genetics in Medicine, Dr. Allison Matthews and a team of clinicians and biostatisticians demonstrated that state-of-the-art genetic sequencing can provide answers for children with atypical CP and, in some cases, lead to more effective treatment.
"Surprisingly, we were able to find a genetic cause for atypical cerebral palsy in almost two thirds of the children included in our study," says Dr. Allison Matthews, an investigator at BC Children's. "A genetic diagnosis can help these families find the support they need, such as genetic counselling, or access to resources in the community. For some children, identifying a genetic cause of the condition can lead to better and more personalized care." 
In the study, researchers sequenced the genome of 50 atypical cerebral palsy patients and their families which were recruited between 2011-2016 in Vancouver at BC Children's Hospital or Edmonton at Glenrose Rehabilitation Hospital or Stollery Children's Hospital.
For eight of the children involved in the study, a genetic diagnosis enabled doctors to tailor treatment and, in some cases, improve the child's quality of life. In one example, the researchers found that a child involved in the study had a defect in a gene called GCDH – which is responsible for an enzyme that breaks down specific amino acids for energy. When mutated, this enzyme can't carry out its function, leading to a dangerous build-up of amino acids that can damage the nervous system. Armed with this knowledge, the child's physicians recommended a restricted diet limiting these amino acids to help manage the condition.
Of the 32 families where researchers identified a genetic cause of atypical cerebral palsy, 28 had mutations that were known to be linked with unusual neurological patterns. But for four of the patient families, the team discovered new mutations that weren't previously known to be linked to cerebral palsy. 
"Our study shows that we are still discovering new genetic mutations linked to these disorders and much more research needs to be done," says Dr. Matthews. "Guidelines for diagnosing cerebral palsy do not usually include routine genetic testing, but our study highlights the complex genetic backdrop to these disorders and shows that genetic sequencing can be an important tool for delivering better care for these kids."
Dr. Matthews is a BC Children's Hospital Investigator and Clinical Assistant Professor in the Department of Pathology and Laboratory Medicine at the University of British Columbia.
Other BC Children's investigators involved in the work include: Dr. Magda Price, Dr. Katherine Selby, Dr. Michelle Demos, Dr. Mary Connolly, Dr. Britt Drögemoller, Dr. Casper Shyr, Dr. Jill Mwenifumbo, Dr. Alison Elliott, Dr. Jessica Lee, Dr. Sylvia Stöckler, Dr. Ramona Salvarinova, Dr. Graham Sinclair, Dr. Colin Ross, Dr. Wyeth Wasserman, Dr. Margaret McKinnon, Dr. Gabriella Horvath and Dr. Clara D. van Karnebeek.
The work was supported by funding form the BC Children's Hospital Foundation, Kids Brain Health Network, Glenrose Rehabilitation Hospital Foundation, the Canadian Institutes of Health Research, the National Ataxia Foundation and the Rare Diseases Foundation.
Some of the Vancouver patients were treated at the BC Children's CAUSES Research Clinic which provides genome-wide sequencing for children with complex and undiagnosed disorders.
Read More:
Matthews, A., Blydt-Hansen, I., Al-Jabri, B., Andersen, J., Tarailo-Graovac, M., Price, M., Selby, K., Demos, M., Connolly, M., Drögemoller, B., Shyr, C., Mwenifumbo, J., Elliott, A., Lee, J., Ghani, A., Stöckler, S., Salvarinova, R., Vallance, H., Sinclair, G., Ross, C., Wasserman, W., McKinnon, M., Horvath, G., Goez, H., van Karnebeek, C. (2018). Atypical cerebral palsy: genomics analysis enables precision medicine. Genetics in Medicine.