In the pediatric ICU (PICU), expert clinicians care for the most critically ill patients. To give kids recovering from major surgeries and traumatic injuries and those with cancer, congenital heart defects and other life-threatening conditions the best chance at a full recovery, these dedicated health care professionals must be expert multitaskers in a demanding and complex environment. They're continuously providing hands-on care, monitoring and collecting information from multiple, state-of-the-art devices, and working with colleagues across the unit. 
What if we could make their jobs a little easier by bringing together critical medical information and facilitating team communication in one simple app?
That's the idea behind the VitalPAD, a new tablet computer app that integrates readings from multiple medical devices on one display and includes tools to help clinicians share information. 
"Our ultimate aim with VitalPAD is to help clinicians access the information they need to do their jobs as quickly and effectively as possible," says Dr. Matthias Görges, a BC Children's Hospital investigator who led the development of VitalPAD. "In new state-of-the-art PICUs like the one at the Teck Acute Care Centre at BC Children's, rooms are significantly larger to improve care by providing more space for equipment and large teams of health care providers. This makes an innovative tool like VitalPAD even more valuable."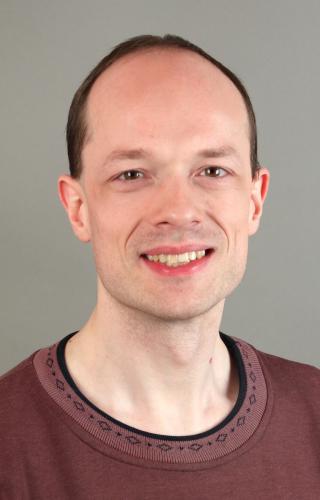 Dr. Görges and his colleagues recently published a paper about the development of VitalPAD in the IEEE Journal of Translational Engineering in Health and Medicine.
To guide the development of VitalPAD, researchers consulted with clinicians from the BC Children's PICU and observed them in their day to day activities to gather information about how these health care teams work, communicate and make treatment decisions. They also spoke to clinicians about their workflow issues and needs. 
The research team then created a mockup of VitalPAD, shared it with clinicians and improved it based on their feedback. They conducted further testing by asking the clinician participants to evaluate the app in five different scenarios based on real situations that occur in the PICU.
"It was crucial to include the perspectives of PICU clinicians as we developed VitalPAD," says Dr. Görges.
"In order for VitalPAD to succeed and improve care for patients, it must be tailored to the needs of the caregivers who will use it every day."
The VitalPAD prototype combines information from multiple devices on a tablet computer app in order to bring together a range of patient data and improve clinical decision-making, communication and patient safety. The app includes:
Map overviews of the PICU that show clinician assignment, patient status and respiratory support
A photo-documentation option for the results of arterial blood gas tests, which measure how well the lungs are moving oxygen into the blood and removing carbon dioxide from the blood 
Team communications functions to help busy clinicians keep in touch and share information about their patients
Real-time access to patient vital signs and some therapy device information 
Reminder functions to ensure patient therapies and observations are conducted when they are needed
Researchers will continue to test VitalPAD by conducting triaging experiments where PICU clinicians use the app to prioritize fictional patients requiring immediate attention. After further evaluating and refining the app, researchers will begin the process of assessing it in a real clinical setting in the BC Children's Hospital PICU. 
"Children treated in the PICU are critically ill and need to get the right treatments at the right time to have the best possible outcomes," says Dr. Görges. "VitalPAD will help the dedicated PICU clinicians make decisions quickly and effectively in a complex environment to ensure children get optimal care."
Key Collaborators:
Dr. Luisa Flohr, Pediatrics resident, BC Children's Hospital; Görges Research Team member
Shaylene Beaudry, Software Developer, Görges Research Team
Dr. Taneille Johnson, UBC Masters Student, Görges Research Team
Nicholas West, Clinical Research Coordinator, Görges Research Team
Dr. Mark Ansermino, Investigator, BC Children's Hospital; Director, Centre for International Child Health, BC Children's Hospital; Professor, Department of Anesthesiology, Pharmacology and Therapeutics, UBC
Dr. Guy Dumont, Investigator, BC Children's Hospital; Professor, Department of Electrical and Computer Engineering, UBC
Dr. David Wensley, Investigator, BC Children's Hospital; Clinical Professor, Division of Critical Care Department of Pediatrics, UBC
Dr. Peter Skippen, Investigator, BC Children's Hospital, Clinical Professor, Division of Critical Care, Department of Pediatrics, UBC
This work was supported by the Canadian Institutes of Health Research and BC Children's Hospital Foundation.