Every element that makes BC Children's Hospital so important to B.C.'s kids would not be possible without the generosity of our supporters and friends. From the tiniest toy that puts a smile on a youngster's face to the ground-breaking pediatric research that's helping to find better treatments and cures for many devastating childhood diseases, your donation helps ensure that the most precious members of our society — our children — receive the best possible care.
On behalf of all of us — patients, parents, staff and volunteers — from BC Children's Hospital, thank you for your generosity and for caring for our children and their future.
A CPVT Patient Story
What event led to your diagnosis before being sent to a cardiologist? How old were you when this happened?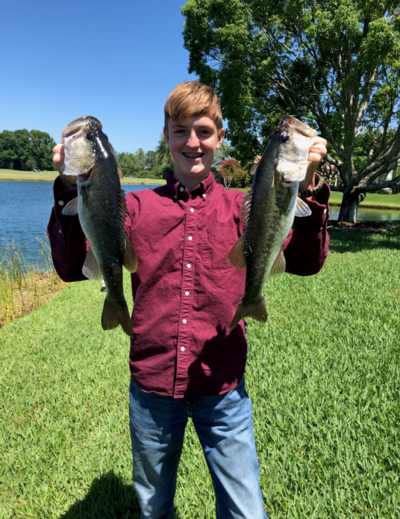 I was in first grade and was 7 years old when I experienced a cardiac arrest. It was a particularly cold day that spring. I was swimming laps at swim team, and I had fainted in the pool. The lifeguard jumped in and got me out of the pool, and my dad and another kid's parent performed CPR until the paramedics got there. They shocked me with a defibrillator twice and it got me going again. I was in a hospital for a week after that and received medication soon after. I think the cold is what triggered my cardiac arrest. I am taking Nadolol and Flecainide since this first event. I also take other medication for ADHD. Three years ago, I got a pacemaker when I was 12 years old. 
Are there any sports or activities that had to be modified or stopped because of your diagnosis? 
I didn't realize how serious CPVT was when I was young. I like to do high-adrenaline things, and so CPVT has taken that away from me. I love going on roller coasters and I have to be careful of the ones that I can go on. I like to Wakeboard, and fish. I swim, but don't do swim team anymore. My dad does scuba diving, and that is not something I can do with him because of my diagnosis. I'm told I can't play tackle football and go on big roller coasters. I also wanted to play sports professionally in college, and there are big odds of that not happening. I've learned to make decisions about what is safe and not safe to do on my own, but I'm still learning.
If you could relay a message to your doctor or other doctors what would you tell them? 
They should ask kids what their hobbies are and highlight what we can and cannot do. It will be helpful to also recommend different alternatives to sports like tackle football. 
If you could give encouragement to newly diagnosed children or teens what would you tell them? 
It depends on the person and what their hobbies are. In general, the diagnosis makes a very big change no matter who you are. Don't be shy about telling people about your diagnosis. Also, connecting with other people with your diagnosis may help you cope.
What do you want to be when you grow up? 
I want to study hydrodynamics — the physics part of it since I enjoy water sports like wakeboarding. 
How do you rate your quality of life? 
Physical: 7.5/10 
Mental/Social: 9/10
Overall: 8/10