Researchers in the Vallance Lab
The Vallance Lab team is made up of Graduate and Undergraduate Students, Postdoctoral Fellows, Research Associates, and Lab Technicians.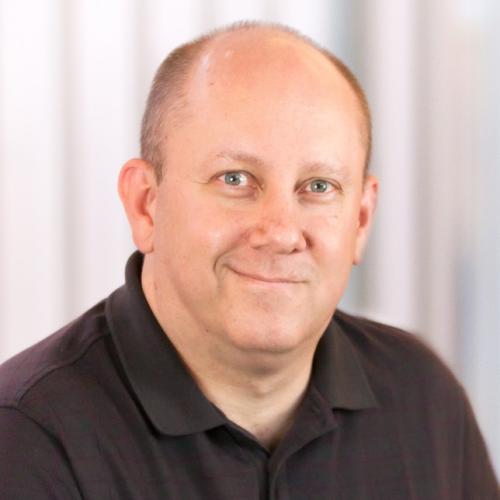 Principal Investigator 
Dr. Vallance completed his PhD training in gastrointestinal inflammation at McMaster University in Hamilton, Ontario, and then moved to Vancouver in 1999 to pursue his postdoctoral studies on disease-causing bacteria. Dr. Vallance was recruited to the University of British Columbia and BC Children's Hospital as assistant professor in 2003. He has won numerous awards and currently holds the CHILD Foundation Chair in Pediatric Gastroenterology. Dr. Vallance's research focuses on microbe-host interactions within the intestine, including defining the role that gut microbes play in causing chronic intestinal inflammation, as seen in Inflammatory Bowel Disease patients. Dr. Vallance is responsible for overseeing Gut4Health and fulfilling its mandate to become a key resource for microbiome researchers throughout Vancouver.
Awards
Canada Research Chair in Pediatric Gastroenterology (Tier II) – 2004-2009
CH.I.L.D. Foundation Chair in Pediatric Gastroenterology – 2013-ongoing
Canadian Children Inflammatory Bowel Disease Network, CIHR and CH.I.L.D Foundation – 2013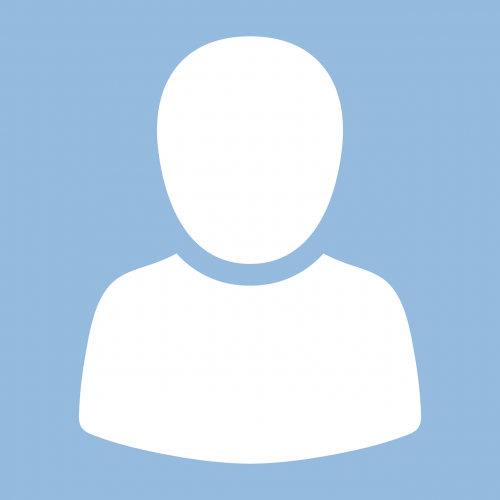 Dr. Andy Sham
Gut4Health Project Manager
Dr. Andy Sham is the project manager for the Gut4Health Microbiome Core facility. Dr. Sham grew up in Vancouver, where he attended the University of British Columbia (BSc in Cell Biology and PhD in Experimental Medicine). His PhD research focused on bacterial pathogens and the interplay between bacteria and host at the gut lining to maintain intestinal health. He continued his research training as a Postdoctoral Research Fellow at Harvard Medical School where he studied how small molecules resolve inflammation in the lungs. After returning to Vancouver from Boston, he worked as a research scientist with a local biotech company where he led their research team in developing new drugs for the treatment of inflammatory bowel disease. Dr. Sham is responsible for conceiving and developing projects as well as the general operations for the core.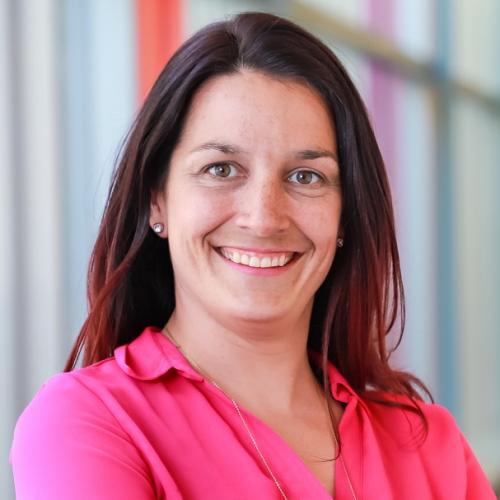 Dr. Joannie Allaire
Research Associate
I am a cell biologist PhD (trained in University of Sherbrooke) that joined the lab for my postdoc, interested in studying mucosal immunology and microbiology. My research focuses on the role of intestinal epithelial cells and their innate immune responses (specifically negative regulator, SIGIRR and IL-37) in controlling host-microbe interactions during gut homeostasis and diseases.  To achieve my goals, I use pre-clinical models such as mouse models of infection, and human-derived organoids as well as imaging and sequencing techniques. I am also interested in understanding how these host-microbe interactions occur and favor the development of the neonate intestine.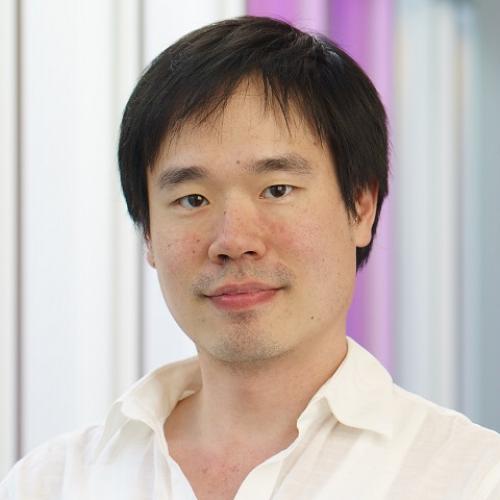 Dr. Kevin Tsai
Research Associate
One of the most important tasks of our immune system is to distinguish between friends (self) and foes (not self) so that we can fend off invading pathogens while avoiding needless inflammation. This feature is best illustrated in the gut, where the immune system co-exists peacefully with billions of microbes, which are not self (or are they?) and may or may not be beneficial to us. How does the immune system know how and when to react to the non-self so that peace is maintained?  What factors may contribute to the breakage of peace, leading to the development of inflammatory bowel disease and what can we do to restore the peace or even prevent the peace from being broken? Using animal models, 3D organoid cultures, microscopy, and flow cytometry, I investigate these research questions.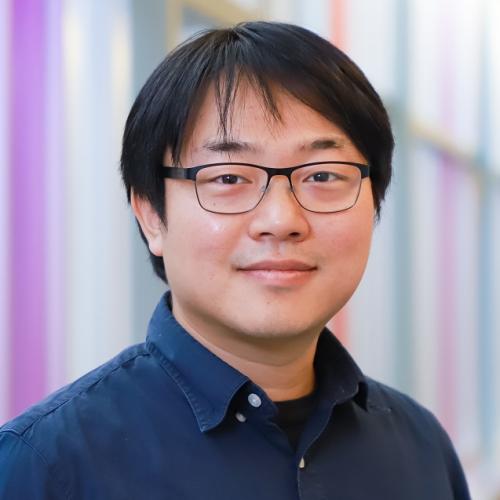 Dr. Hyungjun Yang
Research Associate
I am a research associate specializing in mucosal immunology and animal model. I have been studying immune responses to bacterial infection at mucosal sites. Also, I'm interested in establishing an animal model for human-oriented pathogens. Currently, I am focusing on E. coli pathobionts isolated from UC patients and how pathobionts contribute to intestinal inflammation through the mucus barrier impaired by genetic or environmental factors.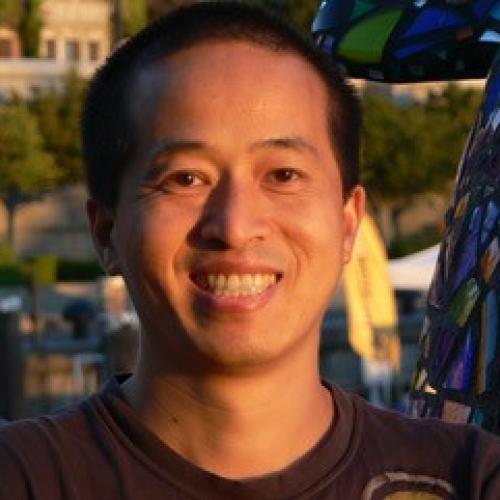 Dr. Hongbing Yu
Research Associate
My research has been focused on understanding the molecular and cellular mechanisms involved in infectious and immune diseases. During my initial training as a clinical microbiologist, I was fascinated by the complex molecular mechanisms underlying bacterial pathogenicity, and was motivated to pursue a PhD. For my doctoral research, I used genomics and proteomics approaches to systematically identify pathogenicity factors of Aeromonas hydrophila, an opportunistic pathogen in humans. To further study bacterial pathogenicity within the host, I chose to complete a postdoctoral fellowship in cell biology and innate immunity, exploring the interaction of autophagy with Salmonella Typhimurium. Over the past few years in Dr. Jacobson's and Vallance's labs, I used numerous in vivo techniques to define how the immune system controls mucosal defense against intestinal pathogens, such as Citrobacter rodentium (a surrogate organism for studying Enteropathogenic E. coli pathogenesis), and S. Typhimurium. My long-term research goal is to understand the role of immune system in governing host-microbe interactions in the gastro-intestinal tract.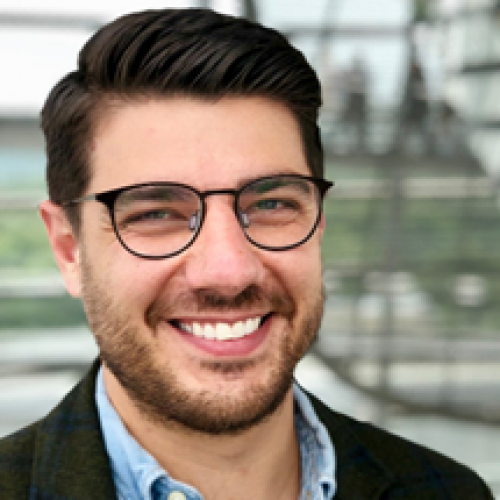 Dr. Travis De Wolfe
Postdoctoral Fellow
I am a postdoctoral fellow in the Vallance Lab where my research focuses on aspects of host susceptibility to Clostridioides difficile infection and inflammatory bowel diseases. In this context, my research interests include host-microbe interactions and the ecology of the gut microbiome and stem from my Ph.D. research in the Department of Food Science at the University of Wisconsin - Madison, where I studied the impact of probiotics on the gut microbiota in a novel mouse model of C. difficile infection. After graduating, I was awarded a National Institutes of Health Postdoctoral Traineeship through the Department of Biomedical Informatics at the University of Pittsburgh School of Medicine to work on optimizing high-throughput workflows for microbiome library preparation and bioinformatic analysis. In addition to my postdoctoral research, I provide laboratory and computational support for projects of the Gut4Health Microbiome Core.
Awards
Michael Smith Foundation for Health Research Traineeship 2020-2023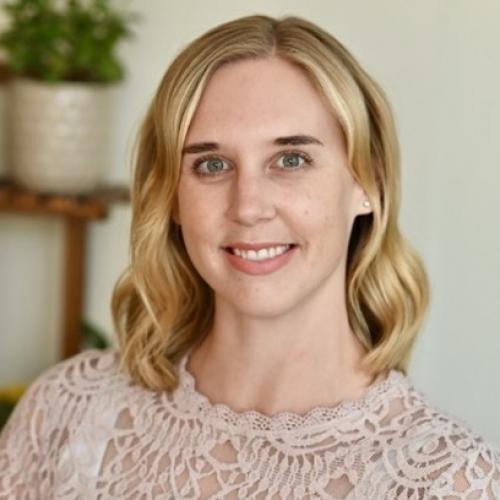 Dr. Genelle Healey
Postdoctoral Fellow
I moved to Vancouver from New Zealand in 2017 to undertake a postdoctoral fellowship with Drs Bruce Vallance and Kevan Jacobson. The focus of my research is to better understand the impact nutrition, particularly fibre, has on the gut microbiome and disease outcomes for patients with inflammatory bowel disease (IBD). During my postdoctoral fellowship I have utilized various mouse models of IBD to investigate the therapeutic potential of novel nutritional interventions with the hope that these therapies can one day be used to positively impact the health and wellbeing of patients with IBD. My current research projects involve the impact the gut microbiome has on SARS-CoV-2 vaccine efficacy and the role of fibre in spontaneous colitis development in Muc2-/- mice.
Awards
People's choice best poster at IMPACTT - Canadian Microbiome Conference, 2021
Best presentation award at Canadian Digestive Disease Week, 2021
Student abstract submission prize at Canadian Digestive Disease Week, 2021
Research Trainee award from Michael Smith Foundation for Health Research, 2018
Travel award to attend the Federation of Clinical Immunology Societies Advanced Immunology Course, 2018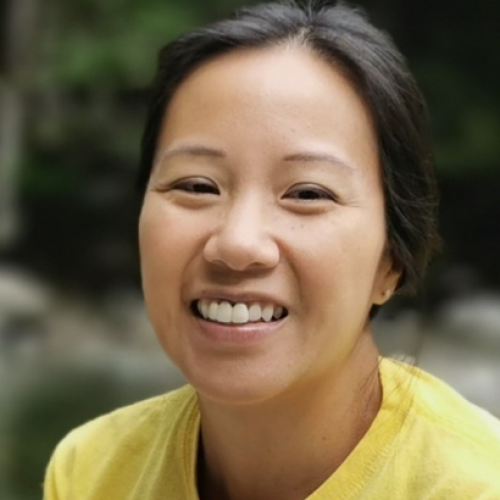 Dr. Catherine Chan
Lab Technician
Dr. Cathy Chan obtained her PhD from the University of Calgary where she studied membrane protein biochemistry of microbial systems. She continued her post-doctoral research at the University of British Columbia studying bacterial secretion systems and membrane proteomics. This was followed by a second fellowship studying anti-inflammation signalling pathways in mice as she wanted to learn more about animal models and immune systems. After an extended maternity leave with her amazing daughter, she joined a biotech company developing novel antibody-based therapeutics to combat animal gastrointestinal diseases. Her expertise in biochemistry and microbial systems is a valuable addition to the continued development in the at Gut4Health.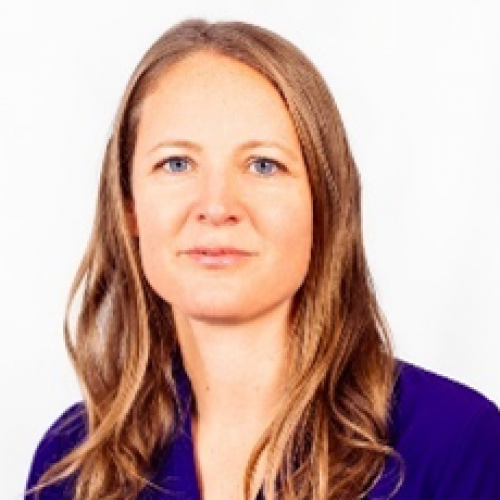 Dr. Alana Schick
Bioinformatician
As a bioinformatician with the Gut4Health microbiome core, my work is highly diverse, consulting with researchers and clinicians across many departments on microbiome related research. I conduct detailed and fully custom bioinformatic analysis, identifying the relevant biological questions and appropriate statistical methods to address them. With a research background in mathematical modelling and microbial evolutionary dynamics, I am fascinated by complex community interactions and interested in understanding the complex community of the microbiome.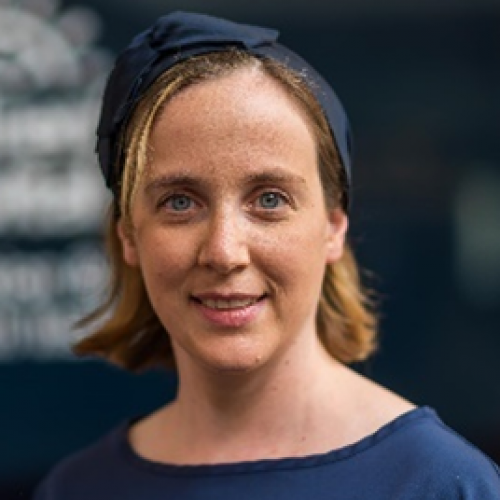 Dr. Adi Eindor
Clinical Research Fellow
I studied medicine in the Hebrew university in Jerusalem and did my pediatric residency in Shamir medical center in Israel. I arrived to BCCH two years ago, and completed my clinical fellowship in the Pediatric gastroenterology, hepatology and nutrition department, where I also investigated the disease outcome of very early onset IBD patients. My strong interest in research and inflammatory bowel diseases compelled me to join the Vallance lab and acquire skills in planning and conducting multi-omic research. I currently investigate the interplay between the gut microbiome and Clostridioides dificille infection in pediatric IBD patients.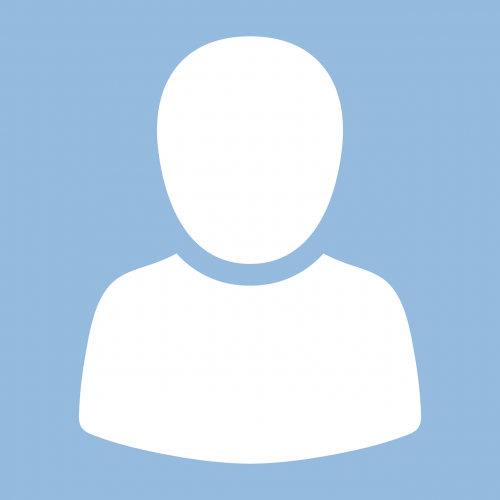 Caixia Ma
Lab Technician
My role in the lab involves taking care of the daily operations. My area of research interest is to make various bacteria mutant strains for in vivo mouse experiments in order to study inflammatory response in the intestine.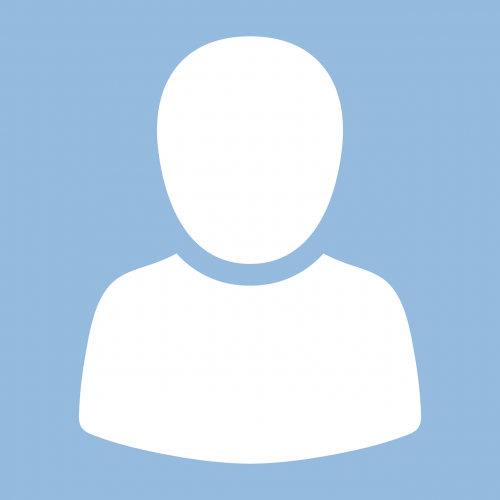 Matthias Mslati
PhD Student
I'm a gastroenterologist and microbiologist studying host-microbiota-pathogens interactions and their nutritional programs.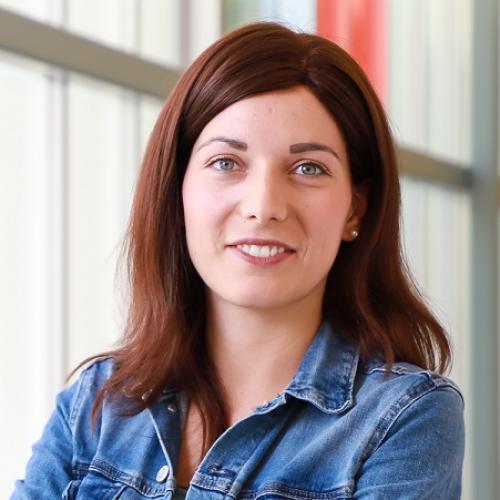 Franziska Graef
PhD Student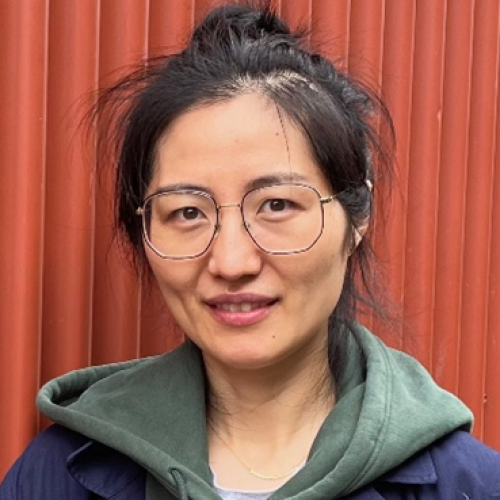 Yan Chen
PhD Student
Our group previously discovered that Toll like receptor 2 (Tlr2) expression by nonhematopoietic cells in mice played an important protective role in the Citrobacter rodentium model of infectious colitis. My research focuses on the novel role of Tlr2 signalling in intestinal epithelial cells by using organoids. Besides, we developed a novel in vitro model of C. rodentium infection to better study the role of IECs in promoting host defence during bacterial infection.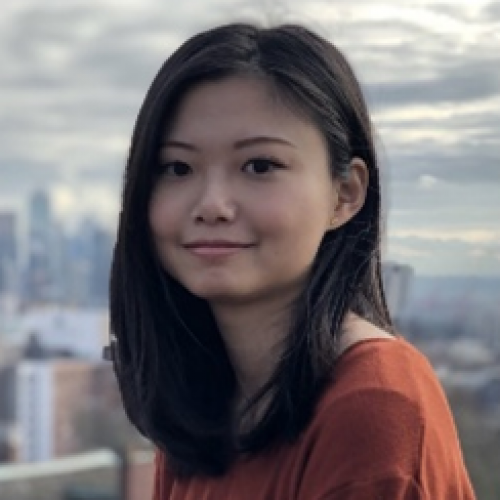 Vivian Han
PhD Student
My research focuses on innate immunity at the intestinal epithelium. Using 3D organoid cultures, I am interested to see how enteric pathogens such as Salmonella enterica and pathogenic strains of Escherichia coli isolated from IBD patients can interact with the intestinal epithelium to trigger inflammatory responses and cell death. Additionally, I am also investigating the relationship between mucus secretion and cell proliferation at the intestinal epithelium.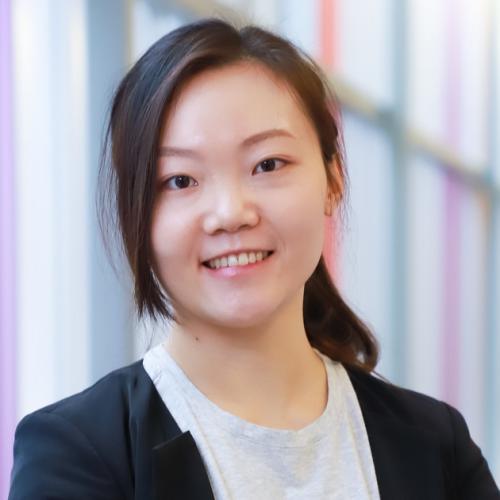 Qiaochu Liang
PhD Student
Pathogenic Escherichia coli and Campylobacter jejuni are among the most common bacterial causes of gastroenteritis around the world. Upon entering the host, these pathogens encounter the mucus layer overlining the surface of the GI tract that protects the epithelium. My research seeks to understand mucus-pathogen interactions, including the pathogens' metabolic adaptation to the mucus niche to acquire nutrients in the competitive gut environment, and virulence strategies that the pathogens employ to overcome the mucus barrier and/or interact with the underlying epithelial cells to induce disease.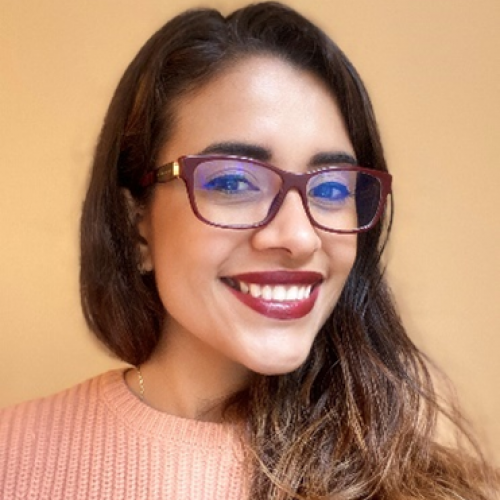 Maira Citlalli Jiménez Sánchez
PhD Student
It is essential to study children's gut microbiota and its relationship with obesity and its comorbidities. My work is focused on pathobionts which are members of the normal commensal microbiota with the potential to cause pathology. These pathobionts are often strains of E. coli that express virulence factors, such as adherent-invasive Escherichia coli (AIEC) or E. coli strains that produce toxins such as a-hemolysin. Studies in mice have found that a high fat/high sugar diet facilitates intestinal colonization by the pathobiont AIEC, but this has not been tested for a-hemolysin expressing E. coli pathobionts such as p19A. I am investigating the prevalence of these pathobionts in the gut microbiome of children with obesity and its ability to drive inflammation. 
Awards
CONACYT (Mexican National Council of Science and Technology) PhD award, 2021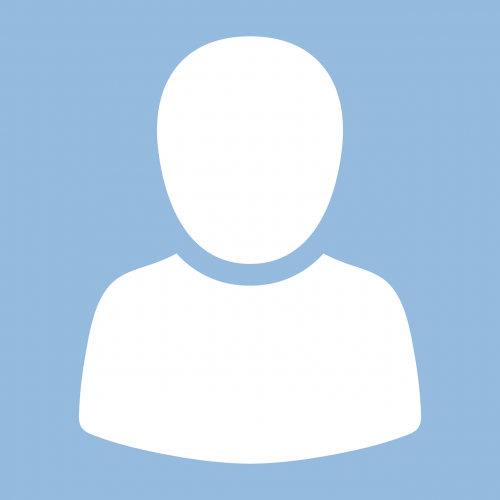 Julia Lee
Lab Assistant
My role in the lab is primarily to isolate and culture enteric organoids from paediatric and adult patients with Inflammatory Bowel Disease, and mice. Organoids are 3D tissue models derived from stem cells, which in our lab, are used for various experiments ranging from bacterial infections to stimulation with various inflammatory cytokines. Currently, I am also working on a microbiome project in coordination with Ottawa. Apart from organoid work, I assist other graduate students with their in vivo mice experiments.
Members on Leave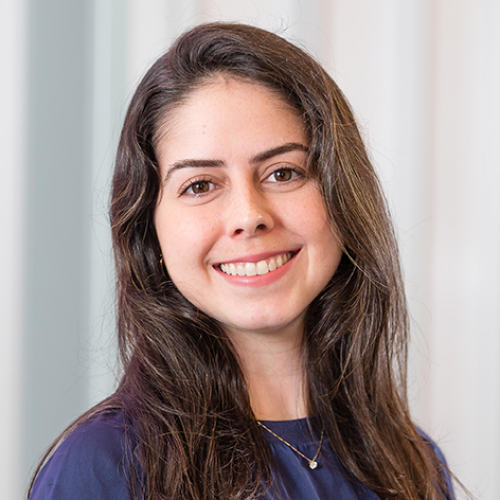 Dr. Larissa Celiberto
Postdoctoral Fellow
My background includes a BSc in Nutrition and a MSc in Food and Nutrition where I investigated the role of several probiotic bacteria in animal models of intestinal inflammation. My strong interest in the gut microbiome took me to Vancouver in 2016 to pursue a PhD in Experimental Medicine at the University of British Columbia in collaboration with the Sao Paulo State University. As a postdoctoral Fellow my research focuses on the relationship between the mucus overlying the intestinal epithelial cells and the gut microbiome. I am interested in how the intestinal mucus layer serves as a protective barrier for the epithelial cells and how the composition of the gut microbiota can affect this relationship. Beyond my work as a Postdoctoral Fellow I also work as a Microbiome Research Consultant for the Gut4Health Microbiome Core.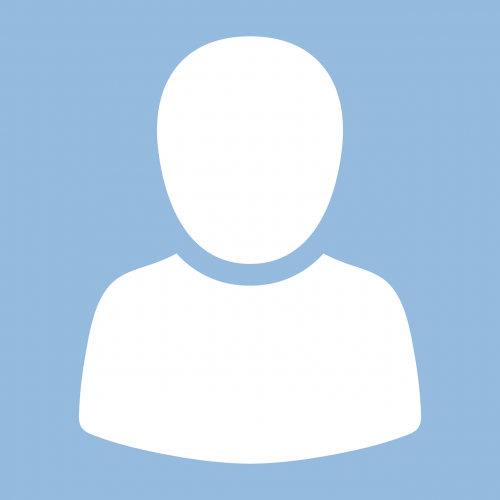 Mariana Hill
Lab technician
Past Team Members
Postdoctoral Fellows
Dr. Deanna Gibson
Dr. Marinieve Montero
Dr. Yanet Valdez
Dr. Lisa Mansson 
Dr. Maryam Zarepour
Dr. Martin Stahl
Dr. HT Law
Dr. Vijay Morampudi
Graduate Students
Dr. Kirk Bergstrom
Dr. Natasha Ryz
Dr. Shauna Crowley
Dr. Else Bosman
Dr. Kiran Bhullar
Dr. Ganive Bhinder
Dr. Mohammed Khan
Mr. Justin Chan 
Technician and visiting scientist
Dr. Qin Yu
Ms. Tina Huang
Funding support
Research in the Vallance Lab is supported by the following grants:
CIHR Team Grant
Role of microbes in the pathogenesis of PIBD: From discovery, through causation, to novel treatments (2019)
CIHR
Colonic goblet cells: Active players in host defense and mucosal protection? (2016)
SIGIRR
Preserving gut defense by suppressing epithelial TLR/IL-1R signaling (2018)
Colonic goblet cells and mucus: Defining their roles in host defense and mucosal protection (2021)
NIH
Epithelial intrinsic inflammasomes direct host defense against gut microbes (2018)
Genome Canada
Microbiome-based precision medicine in inflammatory bowel disease (2019)
NSERC
Defining a novel skin-gut axis that controls immune and microbial homeostasis in the mammalian GI tract (2018)
Crohn's and Colitis Foundation
Bacterial pathobionts and ulcerative colitis: Causation to novel therapies (2019)
Weston Family Foundation
Characterizing the Gut Microbiome in Patients during COVID-19 Infection (2020)