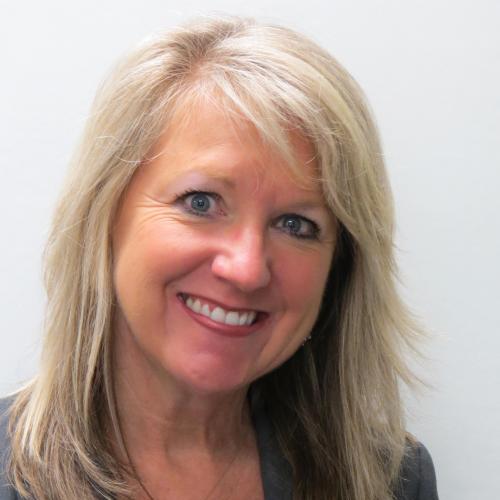 Project Lead
Alison Elliott is a PhD geneticist and board certified genetic counsellor, having obtained her undergraduate degree in Life Sciences at Queen's University in Kingston and her Master's in Science in genetic counselling at the University of Cincinnati. Her doctoral and postdoctoral work was at the University of Manitoba on limb malformations. Her research interests include rare disease, skeletal disorders, health implementation science, genomics and genetic counselling. She has worked at McGill University, Cedars Sinai Hospital and was the Program Director of Biochemistry and Medical Genetics for the Provincial Health Authority in Winnipeg, where she established Canada's most recent MSc training program in Genetic Counselling. She relocated to Vancouver in October 2014 and was the Project Lead for two genomic sequencing initiatives (CAUSES and RAPIDOMICS) and is the current Project Lead for a Genome Canada LSARP grant "GenCOUNSEL – Optimization of Genetic counselling with implementation of genome-wide sequencing." Alison is a Clinical Associate Professor in Medical Genetics at the University of British Columbia and an Investigator at the BC Children's and Women's Health Research Institutes. In 2018, she was awarded the CAGC Professional Practice, Innovation and Advocacy Leadership national award.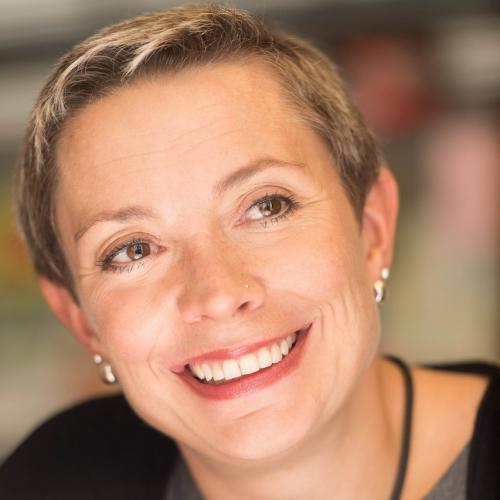 Co-Lead Activity 3
Jehannine Austin is a board certified genetic counselor and UBC Professor of psychiatry and Medical Genetics who holds the Canada Research Chair in Translational Psychiatric Genetics and is Executive Director of the BC Mental Health and Addictions Research Institute. Jehannine founded the world's first specialist psychiatric genetic counseling clinic which has helped hundreds of BC families and trained >50 clinicians and students from around the world. The clinic won an award for the positive impact it has for patients. Jehannine has >70 peer reviewed publications, and co-authored a book on psychiatric genetic counseling. Her contributions have been recognized with national and international leadership awards, teaching awards, and election as a Fellow of the Canadian Academy of Health Science, and member of the College of the Royal Society of Canada. She is ex-president of the US-based National Society of Genetic Counselors, and is a board member for the International Society of Psychiatric Genetics (ISPG).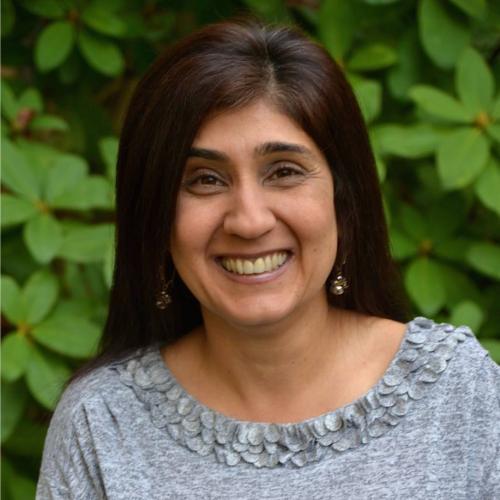 Co-Investigator
Shelin is a clinical assistant professor and research genetic counsellor with a BSc in Genetics and a MSc in Genetic Counselling, both from McGill University. She is interested in the application of new genetic and genomic technology. More specifically, she is interested in understanding the best ways to provide education, decision support and genetic counselling to families being offered genomic sequencing. Another area of her research is helping clinicians to understand genomic testing and its implications. Shelin has most recently been involved with the CAUSES Clinic research study at BC Children's Hospital which provided genome-wide sequencing for children and their parents who have complex disorders and are unable to obtain a diagnosis by standard testing.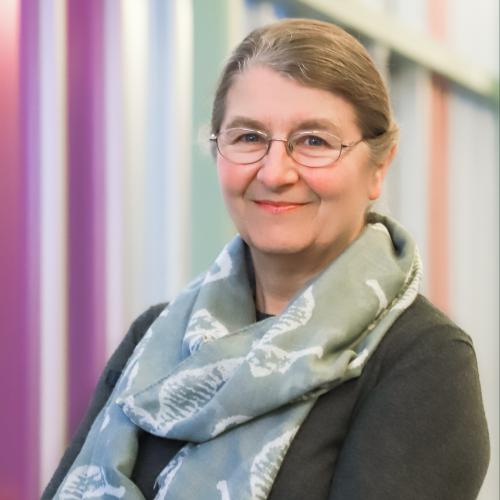 Co-Investigator
Patricia Birch is a researcher, educator, manager, and nurse. Common threads throughout her career are patient and family advocacy and an interest in the dynamics between consumers and providers of health care.  As an Arctic nurse practitioner, she wrote a position statement on primary care nursing in Nunavut.  At UBC, her research evolved into exploring the complex challenges of supporting families' decision-making surrounding genome-wide sequencing, including co-developing an interactive decision-aid to support such decisions. Other GE3LS studies include measuring shared decision-making in genetic counselling, and the first Canadian assessment of the financial costs to families of caring for a child with exceptional needs.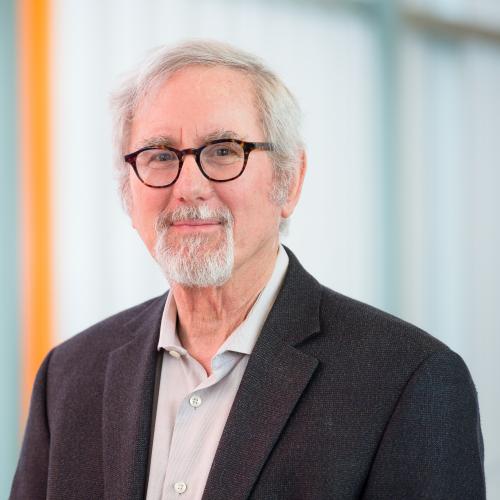 Jan Friedman MD, PhD, FAAP, FABMG, FCCMG, FRCPC
Co-Investigator
Dr Jan Friedman is a clinical geneticist and Professor of Medical Genetics at the University of British Columbia.  His research focuses on clinical applications of genomic technology, birth defects epidemiology and clinical teratology, and clinical studies of neurofibromatosis. In addition, he has made significant contributions to national and international guidelines and standards of care for the clinical use of Genome Wide Sequencing.  In this study, he leads a team to study the best ways of supporting families' decision-making through knowledge translation of DECIDE (Decision aid and E-Counselling for Inherited Disorder Evaluation).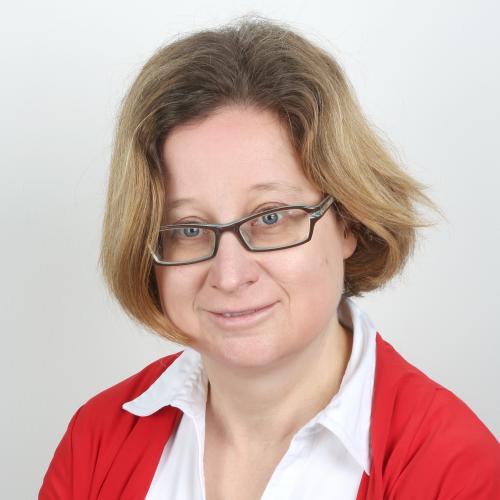 Debby Lambert Msc
Co-Investigator
Debby is a genetic counsellor, registered in Europe and Canada, and has an MSc in Epidemiology and Biostatistics.  After 20 years of clinical genetic counselling, she now works in Ireland's Rare Diseases government information hub as an Information Scientist and Orphanet Ireland Project Manager at the Mater Misericordiae University Hospital.  Debby is also the chair of the European Board of Medical Genetics Branch Board for Genetic Counsellors and Nurses. Her research interests are rare and genetic diseases in populations, and genetic counselling practice. She is a GenCOUNSEL co-investigator, providing international input to activity 4.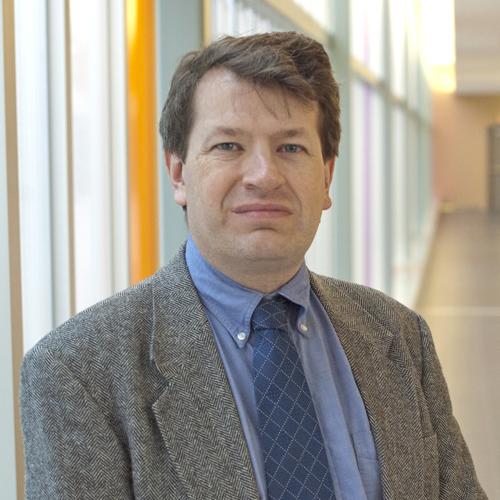 Wyeth Wasserman Vice-President Research, BC Children's Hospital, PhD
Co-Investigator
Wyeth Wasserman is the Executive Director at BC Children's Hospital Research Institute, the Associate Dean for Research in the Faculty of Medicine, a Senior Scientist at the Centre for Molecular Medicine and Therapeutics and a Professor in the Department of Medical Genetics at the University of British Columbia. Dr. Wasserman's research focuses on projects with applied biomedical impacts. His computational biology laboratory develops computer algorithms for the analysis of human DNA sequences. His lab provides international leadership in the identification and engineered design of DNA sequences that control when and where in the body each gene is active – the On and Off switches. With the arrival of low cost DNA sequencing for patients, his team works closely with clinicians at BC Children's Hospital to discover the genetic causes impacting patients and families. With undergraduate degrees in mathematics and molecular cell biology from the University of Washington and a PhD in oncology from the University of Wisconsin, Dr. Wasserman brings a quantitative perspective to genetics research.  He has published over 150 peer-reviewed papers and supervised more than 60 graduate and post-doctoral trainees.
Research Staff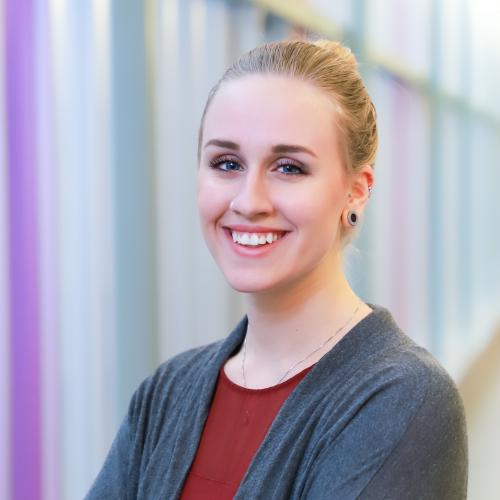 Courtney Cook MSc, BSc
Research Genetic Counsellor
Courtney graduated from UBC, completing a BSc with a double major in Biology and English Literature. She began working with GenCounsel as a work-learn student where she conducted a follow up study of the Genomic Consultation Service, investigating the integration of genetic counsellors into genomic test triage. Courtney then completed her MSc in Genetic Counselling at the University of British Columbia in 2021. She continues to work as a research genetic counsellor with GenCounsel, contributing to research related to the integration of genetic counsellors into genomic test triage and into subspecialty clinic settings. Courtney also works as a clinical genetic counsellor in the Hereditary Cancer Program in British Columbia.
Graduate Students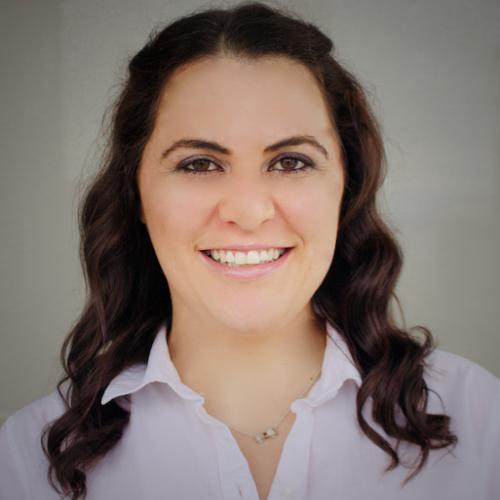 Tasha Wainstein MSc, BSc
Graduate Student (PhD)
Tasha Wainstein (she/her) is an experienced genetic counsellor originally from Johannesburg, South Africa. She practiced as a clinical genetic counsellor for seven years, with a special interest in cancer genetics. She was also involved in research and was a lecturer at the University of the Witwatersrand. Since moving to Canada in 2018, Tasha has worked with the GenCOUNSEL study as a research assistant. She is currently a PhD candidate at the University of British Columbia in the Department of Medical Genetics. The focus of her research is the lived experiences, psychological adaptation, and identity development of adolescents with genetic conditions. Her research aims to optimize genetic counselling for the adolescent population. Her PhD is co-supervised by Dr. Alison M. Elliott and Dr Jehannine Austin.
Sunu (Isabel) Kim, BSc 
Graduate Student (MSc)
Isabel is a graduate student currently enrolled in the UBC MSc. Medical Genetics program. She studied Microbiology & Immunology at McGill University. Her previous bioinformatics research focused on annotating the genomes of bacteriophage and investigating the utility of novel and existing diversity metrics to summarize contributional diversity. As part of the Elliott lab, Isabel will focus on researching ways to better implement genetic tools in neonatal intensive care units (NICUs) and pediatric intensive care units (PICUs).
Undergraduate Students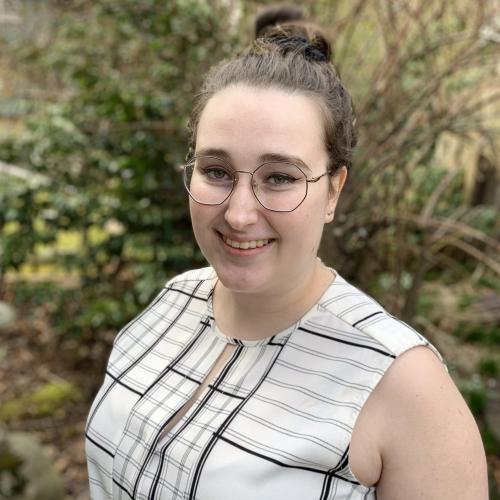 Carly Pistawka
Research Project Assistant
Carly is a 2023 graduate of the University of British Columbia, where she completed a BSc with Honours in Biotechnology. She is interested in pursuing a career in genetic counselling, with special interests in the equity and accessibility of genetic counselling services in Canada. Previously, Carly gained experience in advocating for health equity, in addition to bioinformatics pipeline development for genetic variant interpretation.  Carly is currently a Research Assistant for the Elliott Lab as a WorkLearn student through UBC, and is currently involved in GenCOUNSEL's Activity 2.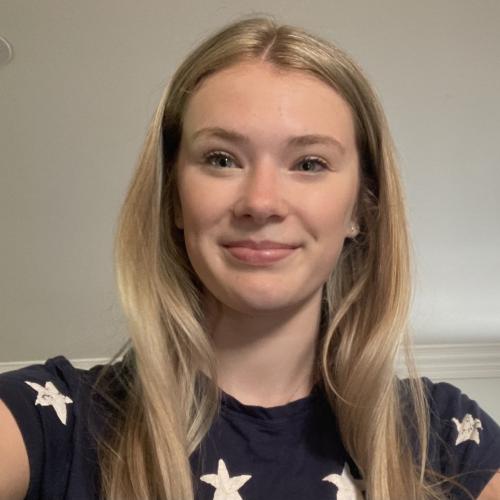 Kyrstin Lavelle
Research Project Assistant
Kyrstin is a current neuroscience undergraduate student at UBC. Within the Elliot lab, Kyrstin is a research assistant for Activity 3. She is currently helping with the implementation of the Genomic Results Booklet, a clinical tool that helps families understand the complexity of sequencing results.
Bhavya Sabbineni
Communications Project Assistant
Bhavya is an undergraduate student at UBC studying Biomedical Engineering. She is interested in scientifc communication and research related to genetics, synthetic biology​, and regenerative medecine. As part of her Work-Learn experience, Bhavya is working towards effective knowledge translation of research outcomes to improve public access to genetic counseling resources.