Information for Researchers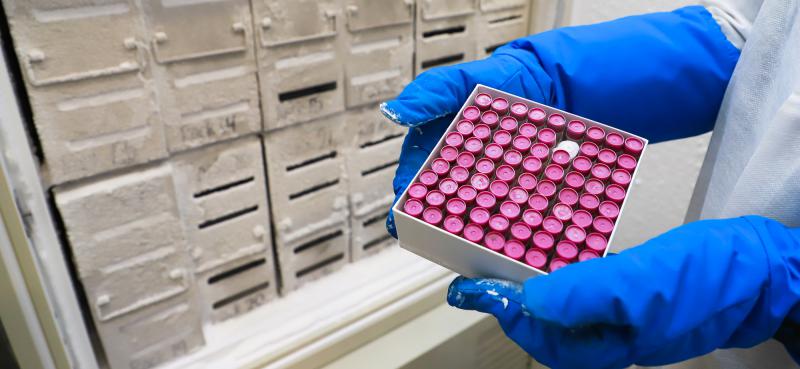 The aim of the BC Children's Hospital BioBank is to provide researchers with high quality samples obtained from patients in an ethical manner. Patients give their consent for their samples to be used in research projects.
Learn About the BC Children's Hospital BioBank
Watch the video below to learn more about the BioBank and how we can help you with your next research project.
Application Procedure
Researcher application procedure for obtaining samples
The flow chart below shows the steps researchers take to obtain biological samples from the BC Children's Hospital BioBank: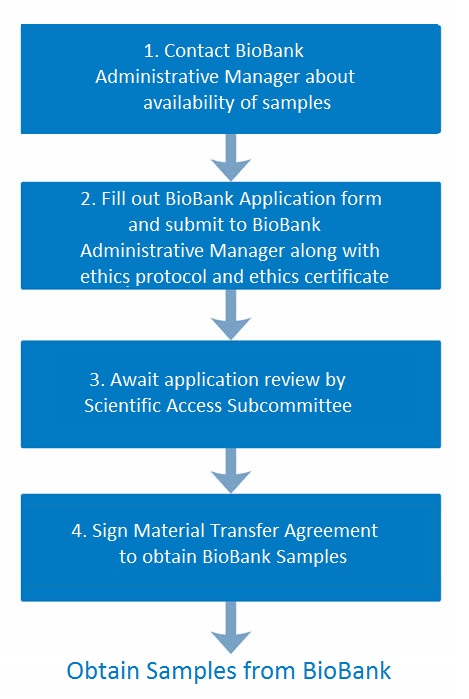 Researchers email BC Children's Hospital BioBank Administration at biobank@cw.bc.ca to find out if the samples they require are available.
If the samples are available, researchers fill out a one page application form, including an abstract and short summary of the research they plan to conduct using the samples. The researcher also provides confirmation of the study's ethical approval and funding, as well as the lead researcher's CV. 

Note: If Research Ethics Board applications are pending at the time of application, proof of study funding will not yet be available. In this case, researchers may still submit their applications provided they make note of this outstanding information in their application, but samples will not be released until the REB has approved the proposed research project.

BioBank Management and a Scientific Access Subcommittee assembled by the BioBank reviews the application.
Once the BC Children's Hospital BioBank Scientific Access Subcommittee have approved the release of biological sample, a Material Transfer Agreement (MTA) must be signed by the researcher. This is a legal document outlining the responsibilities of the researcher to the biological sample itself and to the BC Children's Hospital BioBank.
Documents