Dr. Timothy Grant Evans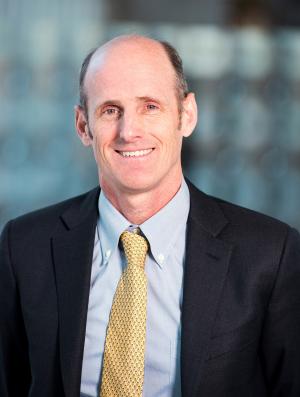 Tim joined McGill University in September 2019, as the Inaugural Director and Associate Dean of the School of Population and Global Health (SPGH) in the Faculty of Medicine and Associate Vice-Principal (Global Policy and Innovation). He joins McGill after a 6 year tenure as the Senior Director of the Health, Nutrition and Population Global Practice at the World Bank Group.
From 2010 to 2013, Tim was Dean of the James P. Grant School of Public Health at BRAC University in Dhaka, Bangladesh, and Senior Advisor to the BRAC Health Program.
From 2003 to 2010, he was Assistant Director General at the World Health Organization (WHO). Prior to this, he served as Director of the Health Equity Theme at the Rockefeller Foundation. Earlier in his career he was an attending physician of internal medicine at Brigham and Women's Hospital in Boston and was Assistant Professor in International Health Economics at the Harvard School of Public Health.

Tim has been at the forefront of advancing global health equity and strengthening health systems delivery for more than 20 years. At WHO, he led the Commission on Social Determinants of Health and oversaw the production of the annual World Health Report. He has been a co-founder of many partnerships including the Global Alliance on Vaccines and Immunization (GAVI) as well as efforts to increase access to HIV treatment for mothers and innovative approaches to training community-based midwives in Bangladesh. Tim received his Medical Degree from McMaster University in Canada and was a Research and Internal Medicine Resident at Brigham and Women's Hospital. He earned a D.Phil. in Agricultural Economics from University of Oxford, where he was a Rhodes Scholar.
Dr. Stephen Rulisa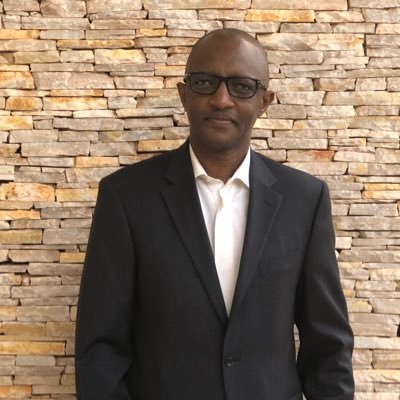 Stephen Rulisa is a Professor of Obstetrics & Gynecology and Dean of the School of Medicine and Pharmacy at the University of Rwanda. He is a clinician with over 15 years of experience in health research, with a focus on epidemiology, public health and global health. He founded and chaired the department of education and research at the University Teaching hospital of Kigali, is a founding fellow of East Central and Southern African College of obstetricians and gynecologists (ECSACOG), and the current Vice-Chair of Rwanda Society of Obstetricians and Gynecology. His current interest is in strengthening medical education and health outcomes through evidence-based medicine.
Dr. Rulisa played a central role in the implementation of the 'Human Resources for Health (HRH) Program, a seven-year collaboration between Ministry of Health in Rwanda and the US Clinton Global Health Initiative to build the health education infrastructure and workforce necessary to create a high quality, sustainable healthcare system in Rwanda.
Dr. Gina Ogilvie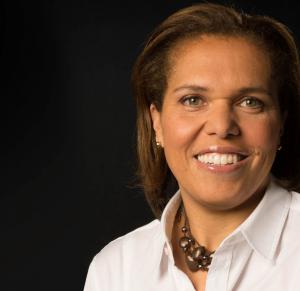 Dr. Gina Ogilvie MD MSc FCFP DrPH is a full professor at the UBC School of Population and Public Health and holds a Tier 1 Canada Research Chair in Global Control of HPV-Related Disease and Cancer. She is also a Senior Advisor, Research at BC Women's Hospital + Health Centre and Assistant Director of the Women's Health Research Institute, and a Senior Public Health Scientist for the BC Centre for Disease Control. Dr. Ogilvie has been influential in setting and directing health policy on reproductive health, sexually transmitted infections, HPV screening, and the HPV vaccine, both in Canada and globally. Her clinical and research focus is on sexually transmitted infections, human papillomavirus, HIV in women and care for marginalized populations. She is co-principal investigator of the HPV FOCAL study, a large clinical trial in British Columbia examining new screening methods for cervical cancer. 
Dr. Ogilvie provides advice and consultation to national and international institutions, including the Canadian Partnership Against Cancer, Public Health Agency of Canada, the World Health Organization (WHO), and Ministries of Health on STI, HIV and HPV vaccine policy and programming. As principal investigator her research has attracted over $13 million in grants, receiving funding from PHAC, CIHR, Michael Smith Foundation for Health Research (MSFHR), and private foundations, among others. Dr. Ogilvie has published over 100 peer-reviewed manuscripts and speaks widely at international and national research and education conferences. Dr. Ogilvie received her MD from McMaster University, and completed a specialty in Family Medicine and a fellowship in Population Health and Primary care. She received her Masters of Science at UBC, and her Doctorate in Public Health from the University of North Carolina Gillings School of Global Public Health.
Dr. Mark Ansermino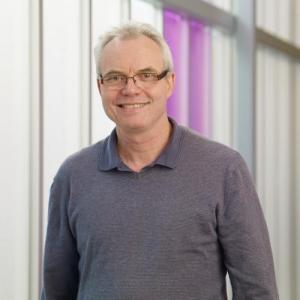 Dr. Ansermino is the Director of the Centre for International Child Health at the BC Children's Hospital. He is also a pediatric anesthesiologist at BC Children's Hospital, a member of the research leadership council of the BC Children's Hospital Research Institute and a Professor at the University of British Columbia in the Faculty of Medicine. He leads a team of engineers, computer scientists, and clinicians who create and validate innovative mHealth devices to help solve global health inequities. The central theme of Dr. Ansermino's global health research is to prevent mortality through timely diagnosis of disease using mobile sensors, such as pulse oximetry (and other light-based sensors) combined with data driven prediction, particularly in Uganda, Malawi and Bangladesh. With over 25 years of clinical practice in four countries, the depth and breadth of Dr. Ansermino's clinical expertise in pediatric anesthesia and intensive care, combined with his knowledge of health informatics, positions him perfectly to develop simple, portable diagnostic and health monitoring tools. Dr. Ansermino is leading a team that, in partnership with the BC Children's Hospital's Foundation, was selected as a finalist in the Google.org Impact Challenge to develop a pediatric triage system at Holy Innocents Children's Hospital in Mbarara, Uganda. He has active research projects in in Uganda funded by Google.org, the Thrasher Foundation and Grand Challenges Canada. Dr. Ansermino was the recipient of the Abbott Laboratories Career Scientist Award in Anesthesia a Michael Smith Foundation for Health Research Scholar. Dr. Ansermino has extensive experience in affordable health technology development (mHealth), specifically predictions models, for use in resource-poor countries. Dr. Ansermino, along with Dr. Dumont, is a co-founder of the Digital Health Innovation Lab at UBC through which he has established strong research links between engineers and healthcare professionals. The success of this collaboration was recognized with the award of prestigious NSERC Brockhouse Prize for Interdisciplinary Research in Science and Engineering.
Dr. Deborah Money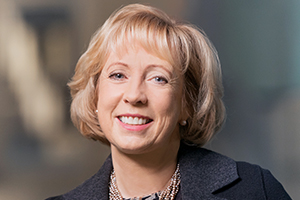 Dr. Deborah Money is the Executive Vice Dean at the UBC's Faculty of Medicine and a Professor in Obstetrics and Gynecology, Medicine and School of Population and Public Health. She is an Obstetrician/Gynecologist with expertise in Reproductive Infectious Diseases and has developed a translational research and training program with research foci of HIV and women, HPV and cervical cancer in immunocompromised women and the vaginal microbiome in health and disease. Dr. Money is a highly successful researcher, with over 200 peer reviewed publications and a well-funded research group. She was the inaugural Executive Director of the Women's Health Research Institute, and has been a long-standing advocate for improving women's health locally, nationally and globally.  
Dr. Lynda Redwood Campbell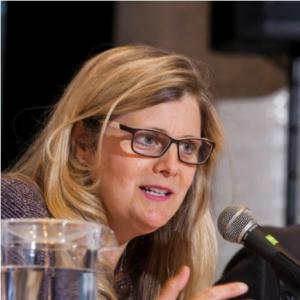 Dr. Redwood-Campbell has research and scholarly interests in the areas of global health, immigrant/refugee health and humanitarian response. After completing her medical degree (MD) and residency, she earned a Diploma in Tropical Medicine and Hygiene from The London School of Tropical Medicine and Hygiene, (UK). She also completed her Masters in Public Health (International Health) at Johns Hopkins Bloomberg School of Public Health and was elected into the Delta Omega Honorary Society in the USA.
Dr. Redwood-Campbell has worked in many resource-poor countries. Some examples include Indonesia, Pakistan, Rwanda, DRC (Congo), Kenya, Honduras, Bangladesh, Haiti, the Philippines and Nepal. 
Her research has included immigrant woman's barriers to cervical cancer screening, the health of the Kosovars and immigrants in Canada, HIV/AIDS in the Caribbean, health issues of the post Tsunami survivors and the ethics of humanitarian health care work. She is past Chair of the Global Health Committee at the Canadian College of Family Physicians, and the past co-chair of the Global Health Group at the Association of Faculties of Medicine. She is on the international editorial board of the Prehospital and Disaster Medicine (PDM) Journal and a previous board member, International Women and Children's Network, McMaster University, Canada.
Dr. Redwood-Campbell acted as a consultant to the WHO, Health Action in Crisis cluster during her sabbatical time 2008-09. Her interest is how to integrate Primary Health Care (including equity and social justice concepts) into disaster preparedness and response in policy and in reality, particularly in low income countries where the most vulnerable are most affected. She was part of the initial meeting team in Havana Cuba to develop the Foreign Medical Team (FMT) concept that lead to a more formal method of transparency for foreign medical teams when responding to international disasters.
Dr. Redwood-Campbell has a clinical medical practice at McMaster University (Canada) at the McMaster Family Practice in Hamilton, Canada where she teaches and provides a range of primary care Family Medicine services. She is also an active member of the Canadian Red Cross International Emergency Response Unit (ERU) team
Dr. Mohamed Ibrahim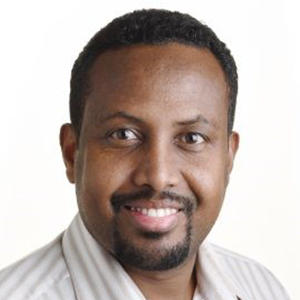 Dr. Mohamed Ibrahim is an assistant professor at UBC School of Social Work. He completed his PhD at Simon Fraser University in the Faculty of Health Sciences. Dr. Mohamed's other academic and professional training includes; Master of Social Work (Washington University), Registered Nursing (Kenya Medical Training College), Graduate Certificate in Global Mental Health (Harvard University/Massachusetts Gen Hosp.). He was also a Nursing Addiction Fellow (2016/17) at British Columbia Center on Substance Use.
Mohamed teaches graduate and undergraduate courses in global mental health, Addiction and Integrative health seminar. He has previously taught nursing programs at Kwantlen Polytechnic University and Douglas College in BC and SOS Herman Gmeiner School of Nursing, Mogadishu, Somalia. His clinical work as RN and Social Worker covers 20 years as community health nurse in Kenya, refugee health with Medicines Sans Frontiers at Dadaab refugee camp, mental health and addiction in Canada and USA where has worked in acute, tertiary and community mental health.
Mohamed's research focuses on new immigrant/refugee mental health and addiction and global health.
Simona Powell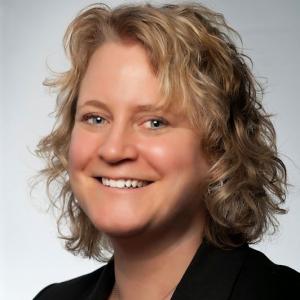 Simona Powell holds a Master of Education in Adult Education and Community Development from the University of Toronto and has over 15 years of experience working in human rights, medical humanitarianism and global health education.  She is currently a Program Manager for global health at the School of Population and Public Health at the University of British Columbia.  Before joining UBC, she was the Associate Director, Global Health and International Relations at the University of Toronto's Faculty of Medicine.  Prior to working in academia, Simona spent 10 years with Médecins Sans Frontières working in leadership positions in Canada and in the field in Africa.  She also spent several years working as a human rights observer for Asian Forum for Human Rights living and working in Indonesia.
Dr. Angeli Rawat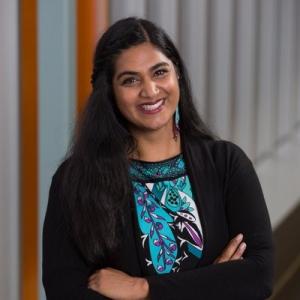 For almost 20 years, Angeli has been working to strengthen health systems in low and middle income countries. She has worked in the areas of cancer care and control, HIV and maternal and child health from Sub-Saharan Africa, South and South East Asia to Latin America.
Human resource issues have always played a central role in her research which has often focused on decentralizing or integrating health care as close to the communities as possible. She completed her PhD at UBC's School of Population and Public Health with a Global Health specialization. Her research examined the impact on the health system of providing integrated HIV treatment in primary care clinics in South Africa. By task-shifting HIV treatment to nurses from doctors, HIV treatment was massively scaled up and accessible near patient homes. 
After graduation, as a researcher with UNICEF, she conducted a study on how to build resilience in community based health systems in 4 countries that experienced "shocks" such as the Ebola Virus Disease (Sierra Leone, Liberia) and natural disasters (Nepal and Ethiopia). The focus of this research was on the role of community health workers as the interface between communities and their health systems. Her postdoctoral research with Dr. Gina Ogilvie focused on bringing self-screening for cervical cancer to women in rural Uganda through community health workers. Currently, she works with UNICEF to understand the successes and challenges of scaling up automated respiratory rate counters in Ethiopia and Bolivia to diagnose, manage and treat childhood pneumonia in community settings.
Dr. Meaghan Thumath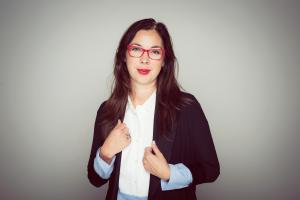 Meaghan Thumath (Department of Social Policy, University of Oxford) is a global health nurse and policy maker, Meaghan is an infection prevention and control expert for the World Health Organization's Ebola Response working on health systems strengthening in the Democratic Republic of the Congo (DRC). 
For over a decade Meaghan has provided technical assistance to international organizations such as WHO, UNDP, UNAIDS, the World Bank and the Global Fund to End AIDS, TB and Malaria supporting human rights and health equity for marginalized populations in Central Asia, Latin America, West and Central Africa and MENA. She has worked specifically on task sharing to improve access to HIV care in Ukraine, Sri Lanka, Sierra Leone, Haiti and DRC. In Canada, she has served as the Chief of Staff (Senior MA) to the Minister of Mental Health and Addiction, as clinical coordinator of North America's first supervised injection facility, Insite, and as a Street Nurse and Senior Practice Leader at the BC Centre for Disease Control.
Meaghan's academic interests include health systems strengthening, sexual and reproductive health and rights (SRHR) and the intersection between human rights and outbreak response. She is currently a doctoral candidate and Trudeau Scholar at the University of Oxford's Centre for Evidence Based Intervention (CEBI) researching the impact of drug policy on maternal mortality. She is an adjunct professor at the University of British Columbia (UBC) School of Nursing and holds a clinician scientist affiliation with the Centre for Gender and Sexual Health Equity. She has Master of Science in Public Health from the London School of Hygiene and Tropical Medicine (LSHTM) and is a registered nurse with advanced practice certification in sexual and reproductive health, HIV and addiction medicine. She is also a public health delegate on the Canadian Red Cross Emergency Response Unit and an active member of the WHO Emergencies Programme (WHE) External Emergency Roster.
Dr Elizabeth Saewyc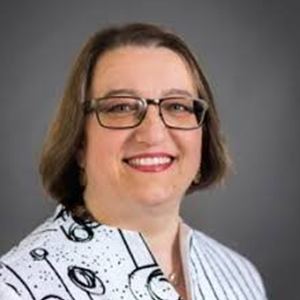 Dr. Saewyc, PhD, RN, FSAHM, FCAHS, FAAN, is a Professor and the Director of the UBC School of Nursing.  She is also the Executive Director of Stigma and Resilience Among Vulnerable Youth Centre and the Research Director at McCreary Centre Society. She leads the Stigma and Resilience Among Vulnerable Youth Centre (SARAVYC) whose research focuses on how stigma and trauma influence the health of marginalized young people, and what protective factors and interventions can foster resilience. Populations include lesbian, gay, bisexual, transgender, queer and Two Spirit (LGBTQ2S) teens; runaway and homeless youth; sexually abused and sexually exploited adolescents; and Indigenous young people in Canada and other countries.
Dr. Dorothy Shaw, OC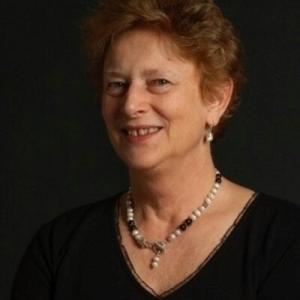 Dr. Shaw is internationally renowned for her advocacy of women's sexual and reproductive health and rights. She is a Clinical Professor Emerita in the Faculty of Medicine at University of British Columbia. She is the Vice-Chair of the Governance and Nomination Committee for the Partnership for Maternal Newborn Child Health (Geneva) and engaged in Canadian and global working groups on maternal and perinatal mortality.
Dr. Shaw has a long list of accolades, including: appointed Officer of the Order of Canada by Governor General David Johnston, for her work as an advocate for women's health and reproductive rights in 2016; Treasurer of the Canadian Partnership for Women's and Children's Health 2017-2019; Vice President of Medical Affairs at BC Women's Hospital and Health Centre from 2011-2018; inaugural chair of the Canadian Network for Maternal, Newborn and Child Health from 2010-2014; inaugural chair of the FIGO Committee for Women's Sexual and Reproductive Rights from 2000-2003 and the first woman President of FIGO 2006-2009; while president-elect of the society for obstetricians and gynaecologists of Canada in 1991, Dr. Shaw lobbied Senate to remove abortion from the Criminal code of Canada.She is the 2019 recipient of WHRI's Career Contributions to Women's Health Award. She is the recipient of the Christopher Tietze Humanitarianism Award by the National Abortion Federation as its highest distinction, honoring significant, life-time contributions in the field of abortion service delivery or policy. She also received a Queen Elizabeth II Diamond Jubilee Medal. In 2015, she was the recipient of two medical leadership life-time achievement awards:  the Chris Carruthers Excellence in Medical Leadership Award from the Canadian Society of Physician Executives and the American College of Obstetricians and Gynecologists Distinguished Service Award.
Dr. Patti Spittal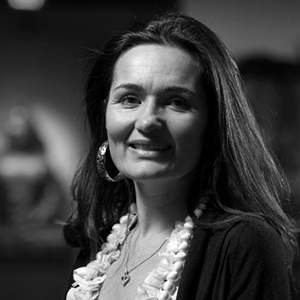 Dr. Patricia Spittal is an anthropologist whose work addresses HIV-related vulnerabilities of marginalized communities living in both resource-rich and resource-poor countries. Dr. Spittal's research interests include sexual and drug-related harms associated with injection drug use and vulnerabilities of young Aborigine. She is the Head of Division at Health in Populations (HiP) and Associate Director—Research, Centre for Excellence in Indigenous Health.
She is the principal investigator of The Cedar Project, a Canadian Institutes of Health Research (CIHR)-funded initiative that is looking to understand the sexual and drug-related vulnerabilities of Aboriginal youth who use drugs. She and her research team from Makerere University College of Health Sciences in Kampala, Uganda and Lacor Hospital, Gulu, also received CIHR funding to establish a similar prospective cohort in Northern Uganda called the "Cango Lyec Project" (Healing the Elephant) that addresses the HIV vulnerabilities of people affected by conflict in Northern Uganda.
Dr. Padma Venkatasubbu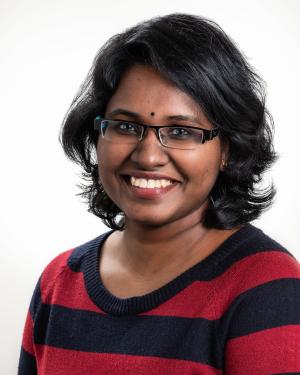 Dr. Venkatasubbu is a Pediatric Intensive Care trainee at BC Children's Hospital. Padma completed her medical training and pediatric residency in South India. Her medical education is from both the resource-plenty and the resource-limited healthcare settings in South India (Tamil Nadu). With her familiarity and insight into the workings of such health care infrastructure, she hopes to set about a change in provision of pediatric intensive care in resource-limited healthcare settings in South India. She believes the key to any positive change in any system is quality improvement – the hunger to constantly question if this is the best we can deliver!