Keynote Speakers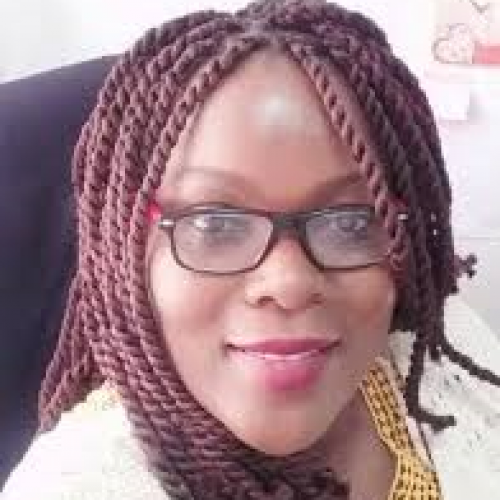 Dr. Linda Nyondo-Mipando
Dr. Linda Nyondo-Mipando is the Deputy Dean of the School of Public Health and Family Medicine in Malawi. She is also a lecturer and a mentor in the Health Systems and Policy Department at the College of Medicine, University of Malawi.
Linda is also a registered nurse-midwife by training and is passionate about health systems and implementation science with an aim of improving the delivery of various evidence-based interventions in maternal and child health.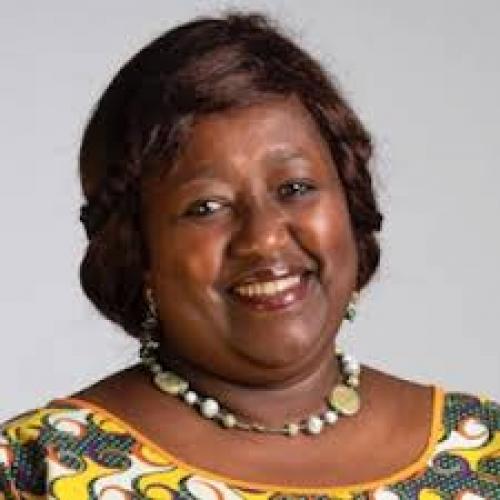 Dr. Agnes Binagwaho
Agnes Binagwaho is the Vice Chancellor of the University of Global Health Equity, an initiative of Partners In Health focused on changing the way health care is delivered around the world by training the next generation of global health professionals to deliver more equitable, quality health services for all. She is a Rwandan pediatrician who has served the health sector in various high-level government positions, first as the Executive Secretary of Rwanda's National AIDS Control Commission, then as Permanent Secretary of the Ministry of Health, and then for five years as Minister of Health.
Dr. Binagwaho is a Senior Lecturer at Harvard and serves as Senior Advisor to the Director General of the World Health Organization and is a member of the United States National Academy of Medicine and a fellow of the African Academy of Sciences. With over 150 peer-reviewed publications, her research interests include health equity and human rights, implementation science, and improving care delivery systems.
Panelists
Dr. Tanya Rogo
Tanya Rogo, MD, MPH&TM, FAAP is Clinical Assistant Professor of Pediatrics at the Icahn School of Medicine at Mount Sinai in New York. She practices pediatric infectious diseases at the BronxCare Health System in the Bronx, where she serves as the associate program director of the pediatric residency program, as well as the director of the curriculum in international child health and the resident research program within the Department of Pediatrics. 
Dr. Rogo was born in Kenya and completed her undergraduate education at the University of North Carolina at Chapel Hill, and then graduated from the dual MD/MPH program at Tulane University. She completed pediatric residency at Inova Fairfax Hospital for Children, and fellowship in pediatric infectious diseases at Brown University. She is board certified in both general pediatrics and pediatric infectious diseases. 
After fellowship, Dr. Rogo spent 4 years in Rwanda as Brown University faculty for the Human Resources for Health partnership with the Rwanda Ministry of Health, where she helped develop the pediatric residency program at the University of Rwanda. In 2017, Dr. Rogo was the first recipient of the Velji Young African Leader Award at the Consortium of Universities for Global Health annual conference. Dr. Rogo currently serves as the secretary of the Manhattan Central Medical Society, a local chapter of the National Medical Association. She also a member of two national committees of the Pediatric Infectious Diseases Society; the International Affairs Committee, and the Inclusion, Diversity, Access and Equity Task Force.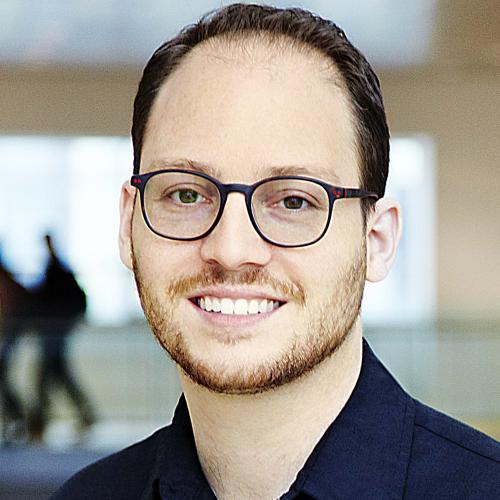 Dr. Steven Hoffman
Dr. Steven J. Hoffman is the Dahdaleh Distinguished Chair in Global Governance & Legal Epidemiology and a Professor of Global Health, Law, and Political Science at York University, the Director of the Global Strategy Lab, the Director of the WHO Collaborating Centre on Global Governance of Antimicrobial Resistance, and the Scientific Director of the CIHR Institute of Population & Public Health at the Canadian Institutes of Health Research. He holds a courtesy appointment as a Professor of Health Research Methods, Evidence & Impact (Part-Time) at McMaster University. He is an international lawyer licensed in both Ontario and New York who specializes in global health law, global governance and institutional design. His research leverages various methodological approaches to craft global strategies that better address transnational health threats and social inequalities. Past studies have focused on access to medicines, antimicrobial resistance, health misinformation, pandemics and tobacco control.
Steven previously worked as a Project Manager for the World Health Organization in Geneva, Switzerland, and as a Fellow in the Executive Office of United Nations Secretary-General Ban Ki-moon in New York City, where he offered strategic and technical input on a range of global health issues. He also previously worked for a Toronto law firm specializing in cross-border intellectual property litigation, health product regulation, and government relations. Steven advised the World Health Organization on development of a global strategy for health systems research and was lead author on the background paper that provided the strategy's conceptual underpinnings. For three years he convened an academic advisory committee on science reporting for Canada's only national weekly current affairs magazine. He was previously an Associate Professor of Law at the University of Ottawa (2014-2017), Adjunct Professor of Global Health & Population at Harvard University (2015-2020) and a Visiting Fellow at the University of Oxford (2018-2019).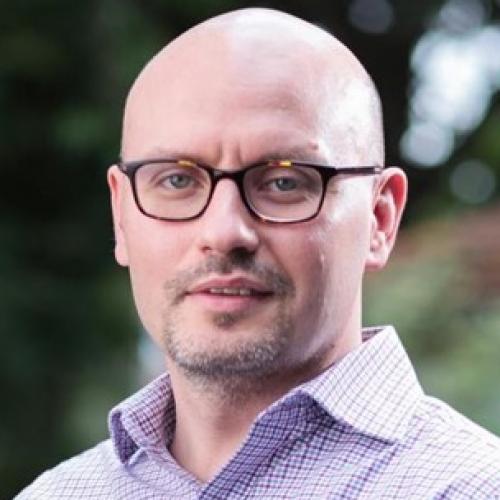 Dr. David Goldfarb
Medical microbiologist David Goldfarb is passionate about novel diagnostics, management and prevention strategies for paediatric infectious diseases in resource limited settings. Dr Goldfarb is a clinical associate professor in the Department of Pathology and Laboratory Medicine at the University of British Columbia (UBC), a clinician-scientist at BC Children's Hospital and clinical associate professor (Adjunct) in the Department of Pediatrics at McMaster University. 
After completing medical school at Dalhousie University and Pediatrics, Pediatric Infectious Disease and Medical Microbiology residences at the University of Ottawa, Dr Goldfarb relocated to Gaborone, Botswana with his family to join the country's newly established School of Medicine and assisted with the development of the undergraduate and pediatric residency training programs there. Though his initial interest was in HIV/AIDs, he soon become immersed in diarrhoea research, which he personally witnessed a critical burden at the pediatric wards in Botswana but was a neglected area of research.  A recent recipient of the Medical Staff Association of Children's and Women's Hospital Global Health Award in 2018, Dr Goldfarb engages in diverse studies from gastrointestinal infections in the Artic to point of care testing of gastroenteritis in Botswana. He is also involved in improving neonatal care in Malawi as the Canadian Principal Investigator for the "Integrating a Neonatal Health Care Package in Malawi" IMCHA project.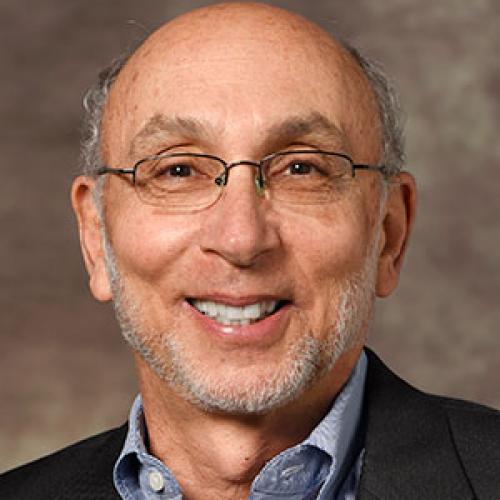 Dr. Jeffrey Goldhagen
Jeffrey Goldhagen, M.D., M.P.H., is a professor of pediatrics at the University of Florida College of Medicine-Jacksonville and chief of the division of community pediatrics. He has experience in urban, community and maternal and child health; medical education; the core functions of public health; health care administration; and in children's rights and child advocacy. He founded the residency programs in pediatrics and international child health and pediatrics and urban child health at Case Western Reserve University, and the Community Pediatrics Training Initiative at the University of Florida. He also served for 13 years as the director of public health for Duval County.
Dr. Goldhagen has been in leadership positions in multiple American professional societies, including the American Academy of Pediatrics, and he is the co-founder of the Society for Equity in Child Health. He received the 2011 American Academy of Pediatrics Job Lewis Smith Award, which recognizes one academy member annually for long outstanding service in community pediatrics.Dr. Goldhagen is also the recent recipient of the Community Hospice of Northeast Florida/Neviaser Family Professorship in Pediatric Palliative Care.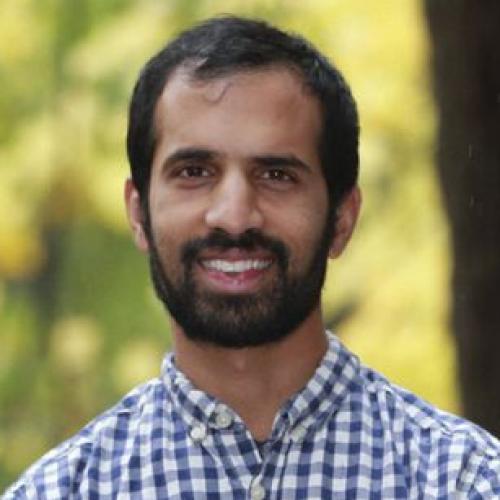 Srinivas Murthy
Dr. Srinivas Murthy is an investigator at BC Children's Hospital, has been awarded the Health Research Foundation of Innovative Medicines Canada Chair in Pandemic Preparedness Research. He is also a clinical associate professor in the department of pediatrics in the Faculty of Medicine at the University of British Columbia (UBC).
He aims to establish Canada as a leader in adaptive, integrated clinical trials in hospitalized patients for the purpose of rapid knowledge generation for both this and future outbreaks. The main objectives of Dr. Murthy's research are to expand a national platform for sharing data from patients hospitalized with severe acute respiratory infections and to develop a research infrastructure for rapid clinical trials.
Overall, his research focuses upon stemming this burden through optimizing their management in a variety of settings. Additionally, the ability of various settings and healthcare systems to cost-effectively manage critically ill children, especially those with infection, is an area of focus.
Panel Moderators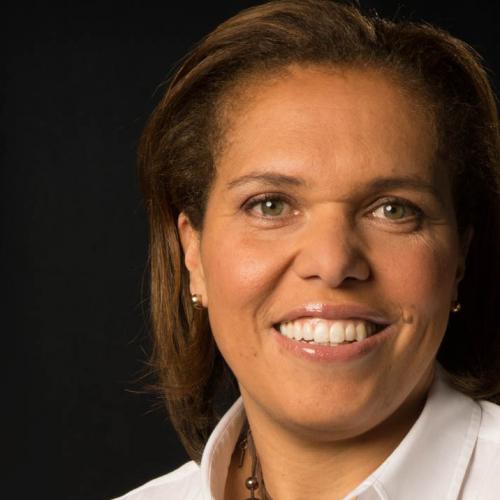 Dr. Gina Ogilvie
Dr. Gina Ogilvie MD MSc FCFP DrPH is a full professor at the UBC School of Population and Public Health and holds a Tier 1 Canada Research Chair in Global Control of HPV-Related Disease and Cancer. She is also a Senior Advisor, Research at BC Women's Hospital + Health Centre and Assistant Director of the Women's Health Research Institute, and a Senior Public Health Scientist for the BC Centre for Disease Control. Dr. Ogilvie has been influential in setting and directing health policy on reproductive health, sexually transmitted infections, HPV screening, and the HPV vaccine, both in Canada and globally. Her clinical and research focus is on sexually transmitted infections, human papillomavirus, HIV in women and care for marginalized populations. She is co-principal investigator of the HPV FOCAL study, a large clinical trial in British Columbia examining new screening methods for cervical cancer. 
Dr. Ogilvie provides advice and consultation to national and international institutions, including the Canadian Partnership Against Cancer, Public Health Agency of Canada, the World Health Organization (WHO), and Ministries of Health on STI, HIV and HPV vaccine policy and programming. As principal investigator her research has attracted over $13 million in grants, receiving funding from PHAC, CIHR, Michael Smith Foundation for Health Research (MSFHR), and private foundations, among others. Dr. Ogilvie has published over 100 peer-reviewed manuscripts and speaks widely at international and national research and education conferences. Dr. Ogilvie received her MD from McMaster University, and completed a specialty in Family Medicine and a fellowship in Population Health and Primary care. She received her Masters of Science at UBC, and her Doctorate in Public Health from the University of North Carolina Gillings School of Global Public Health.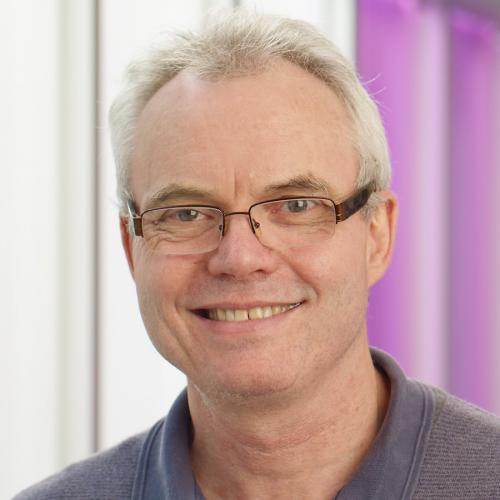 Dr. Mark Ansermino
Dr. Ansermino is the Director of the Centre for International Child Health at the BC Children's Hospital. He is also a pediatric anesthesiologist at BC Children's Hospital, a member of the research leadership council of the BC Children's Hospital Research Institute and a Professor at the University of British Columbia in the Faculty of Medicine. He leads a team of engineers, computer scientists, and clinicians who create and validate innovative mHealth devices to help solve global health inequities. The central theme of Dr. Ansermino's global health research is to prevent mortality through timely diagnosis of disease using mobile sensors, such as pulse oximetry (and other light-based sensors) combined with data driven prediction, particularly in Uganda, Malawi and Bangladesh. With over 25 years of clinical practice in four countries, the depth and breadth of Dr. Ansermino's clinical expertise in pediatric anesthesia and intensive care, combined with his knowledge of health informatics, positions him perfectly to develop simple, portable diagnostic and health monitoring tools.
Dr. Ansermino is leading a team that, in partnership with the BC Children's Hospital's Foundation, was selected as a finalist in the Google.org Impact Challenge to develop a pediatric triage system at Holy Innocents Children's Hospital in Mbarara, Uganda. He has active research projects in in Uganda funded by Google.org, the Thrasher Foundation and Grand Challenges Canada. Dr. Ansermino was the recipient of the Abbott Laboratories Career Scientist Award in Anesthesia a Michael Smith Foundation for Health Research Scholar. Dr. Ansermino has extensive experience in affordable health technology development (mHealth), specifically predictions models, for use in resource-poor countries. Dr. Ansermino, along with Dr. Dumont, is a co-founder of the Digital Health Innovation Lab at UBC through which he has established strong research links between engineers and healthcare professionals. The success of this collaboration was recognized with the award of prestigious NSERC Brockhouse Prize for Interdisciplinary Research in Science and Engineering.
Facilitator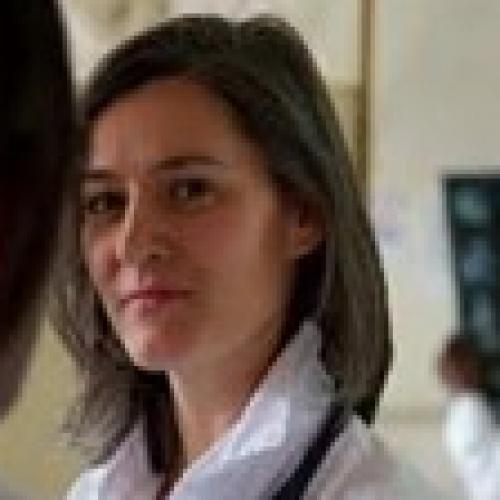 Marla McKnight
Dr. Marla McKnight completed medical school and clinical training at the University of British Columbia and a Master of Public Health at the Harvard T. H. Chan School of Public Health. As seconded faculty, engaged both at the launch and longitudinally over the course of the program, Dr. McKnight worked for the Rwandan Ministry of Health within the Human Resources for Health Program. She has been influential in the development and implementation of programming at the University of Rwanda and has advised the Ministry of Health and Department of Medicine on health system strengthening through medical education and programming aimed at improving care delivery.
Dr. McKnight has continued to support health system development in Rwanda through academic partnership and clinical and implementation research. She is the co-founder and director of the Arrowsmith Global Health Partnership Program, an academic collaboration between UBC and the University of Rwanda. She is also co-principal investigator on studies looking at outcomes of kidney disease in Rwanda and is leading an interdisciplinary initiative to build a Rwandan national renal biopsy program. Dr. McKnight also provides advice and consultation to national and international non-governmental organizations on improving access to and quality of kidney care in low resource settings. Currently, Dr McKnight splits her clinical time in Vancouver between Vancouver General Hospital and St. Paul's Hospital and is a Clinical Assistant Professor in the Department of Medicine.