In our February Heart Month story about BC Children's Hospital pediatric cardiologist and researcher Dr. Kevin Harris, he shared with us how a newborn baby's life was saved because of advances in research and science. This is that baby's story.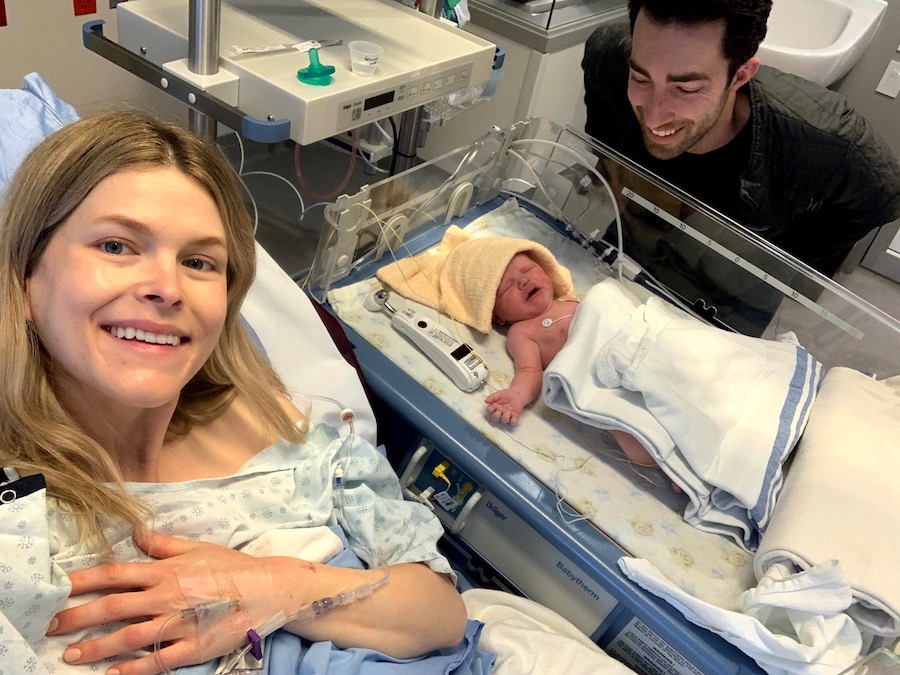 When Sophie Collins had to go back for a followup ultrasound at 20 weeks of pregnancy with her second child, she wasn't too worried. The baby moved around a lot so it was understandable the sonographer wasn't able to get good images. But a few hours after that second scan, she and her husband Peter Grippo received the phone call no parent ever wants to get. There was something wrong with Charlie.
After a battery of additional tests, Charlie was diagnosed in utero with a serious and rare heart condition called transposition of the great arteries, or TGA.
Peter recalls, "In the week after the diagnosis, I don't think I slept at all. I read everything I could. I watched surgeries on YouTube. I learned all about the anatomy of the heart."
Sophie took the opposite approach once she learned this was a heart defect that had a high success rate of surgical repair. The Vancouver mom focused on taking care of herself and her baby, spending time with their firstborn son Liam, and putting her trust in the care of their new medical team at BC Children's Hospital.
Neither of them realized then just how much of a role research and advances in science would play in saving the life of their unborn son.
Preparing for the unknown
TGA is a serious and rare condition where the two main arteries leaving the heart are reversed, or transposed. This means oxygen-poor blood is sent to the body instead of the lungs, and oxygen-rich blood returns to the lungs instead of flowing to the body, depriving the organs of oxygen. Children with TGA need surgery to fix the heart defect, but usually do well and have a normal life expectancy.
Many babies diagnosed with TGA also develop an atrial septal defect before birth, which is a hole in the wall that divides the upper chambers of the heart.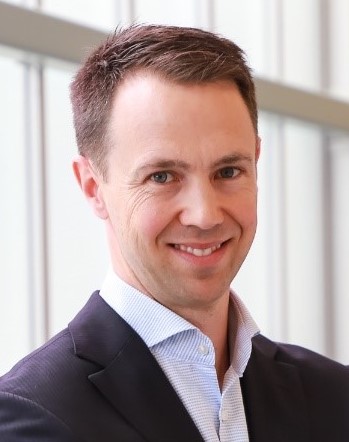 "The hole actually helps by allowing the blood to mix. This provides some much-needed oxygen to the organs and keeps the baby stable until surgery can be scheduled in the first week after birth," explains Dr. Kevin Harris, pediatric cardiologist and researcher at BC Children's Hospital. "The hole can easily be fixed at the same operation when the TGA is repaired."
But as Sophie got closer and closer to her due date in March 2021, it became clear to Dr. Harris and the care team that there wasn't going to be a hole in Charlie's heart, and that made everything a lot more complicated.
"I can remember a meeting with Dr. Harris near the end of my pregnancy where, for the first time, we really understood the gravity of the situation," says Sophie. "He told me, 'Don't go into labour in the middle of the night. We need the team to be ready and prepared because time is going to be of the essence.'"
Sophie and Peter were told their baby would have to be rushed into surgery immediately, with a mere 10-minute window to do a balloon septostomy, the procedure that would enlarge the opening between the upper chambers of the heart. This would keep Charlie alive until his full open-heart surgery.
Team effort to save Charlie's life
What the couple didn't know then was Dr. Harris had cared for a baby with the same condition a few years prior. Unfortunately, that baby did not survive. Fast forward a few years, after advances in research and knowledge, and Dr. Harris and his team were now equipped to plan Charlie's birth differently. More than two dozen fetal and obstetric specialists, anesthesiologists, nurses and other staff prepared for two days, armed with PowerPoint decks and rehearsals.
Then delivery day arrived.
"I was so terrified at the time that I didn't fully understand how many people were pulling for us, and it was hard to appreciate in the moment," says Peter. "They spent many hours running over countless things like who was holding doors and keeping the elevator open because timing was so crucial."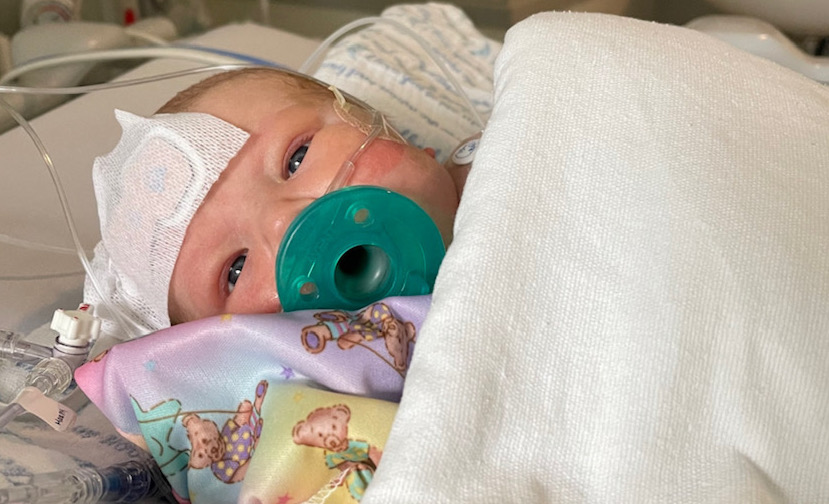 Sophie remembers the delivery room was crammed full of people, comparing it to NASA's Mission Control. After delivering Charlie, as her doctors took care of her, she felt a sense of calm. "I think every person along the way allowed me to feel that way," she says. "I was sending energy to Charlie's heart from my heart. I felt so supported and so grateful, even in the hardest moment of our lives."
The operation was done within 17 minutes. Charlie went on to have his full TGA repair five days later.
"This was a great example of teamwork, and how taking evidence from literature and applying it in real life can really change things for a patient," Dr. Harris emphasizes.
Research improves care and saves lives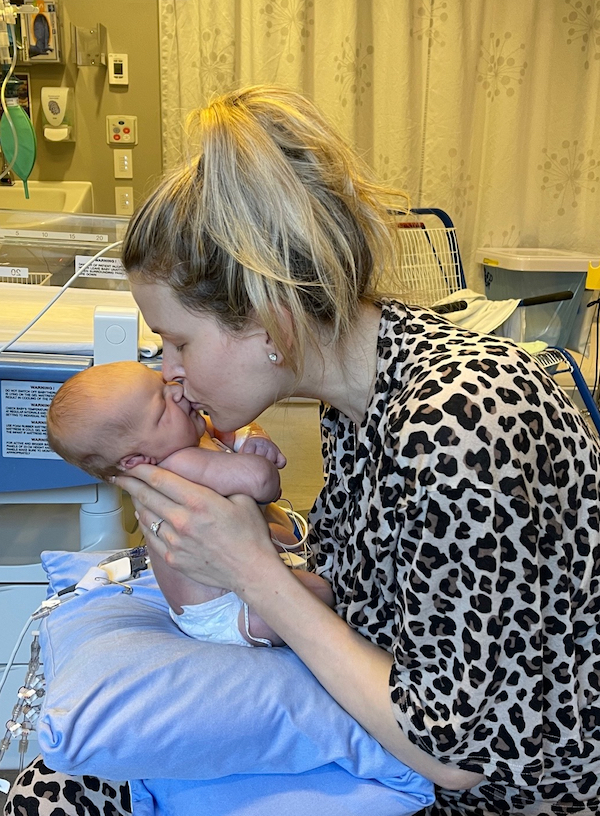 Charlie celebrates his first birthday this week, a milestone the family wasn't always sure they'd reach. He is now an energetic and happy baby who adores his big brother Liam, always crawling after him.
"Charlie is such a sweet boy. No one would ever know in a million years what we went through," Sophie comments.
Peter adds, "It seems as if nothing is a big deal to him now because he has overcome a lot already."
After Charlie's first few days of life, Dr. Harris shared with them that their son was only the third or fourth baby at BC Children's to have this particular variation of TGA.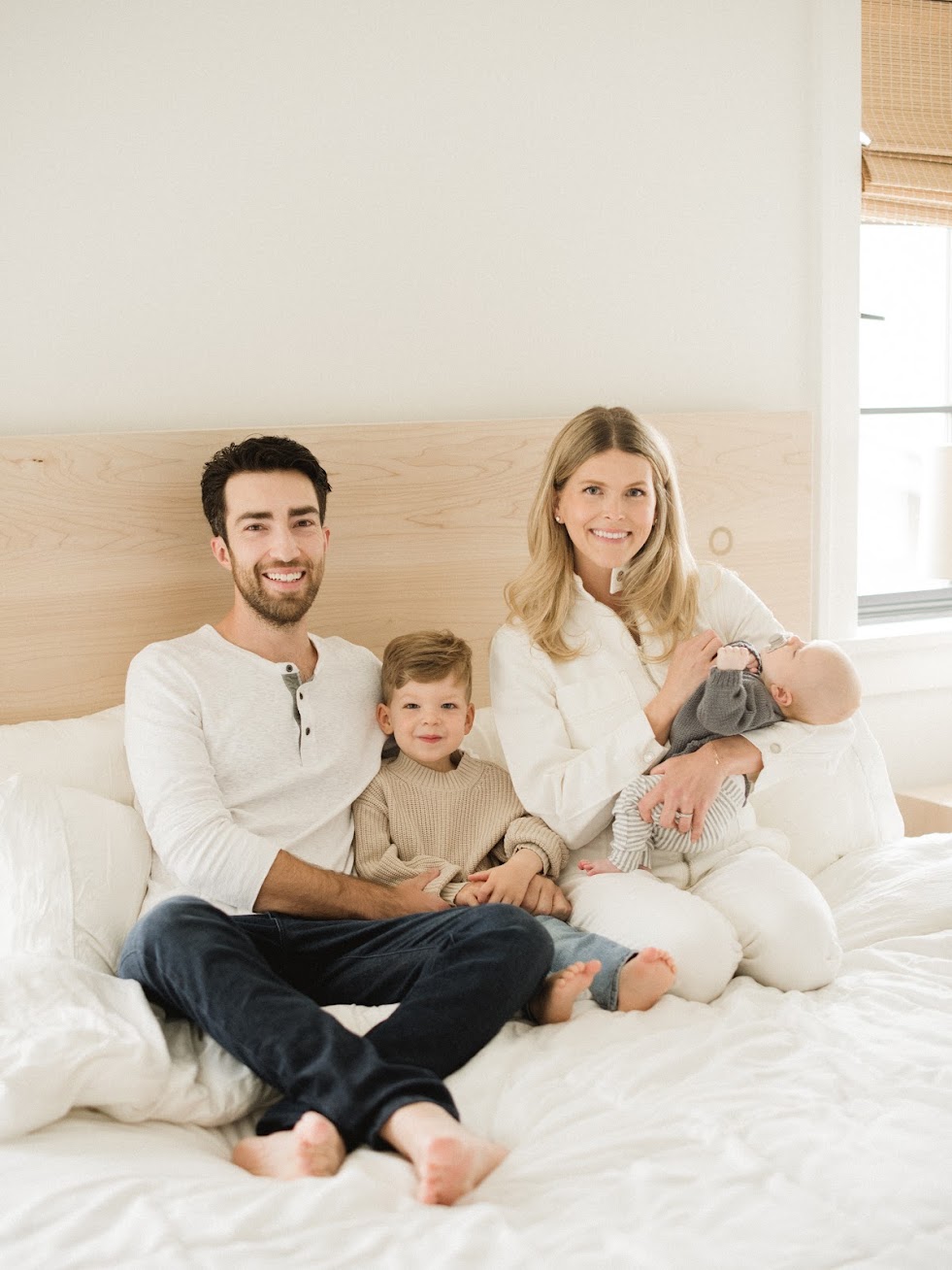 "The care team learned from each of the previous patients, and that led to Charlie's survival," observes Peter. "You start to understand that they are constantly looking at how they can improve, doing the research, and bettering care."
Sophie continues, "I never really paid attention to the importance of research before now, especially how it impacts the future of care. All those people in the room caring for Charlie were doing that for the first time. That will help all the kids and families who come after us."
There is likely one more heart surgery ahead for Charlie. But Sophie and Peter are confident their baby boy has access to the best care, fueled by the latest research, at BC Children's. For now, their focus is on celebrating with all the family and friends who have supported them over the past year.
"What's most important to us on his birthday is recognizing how far we have come. As a family, we focus a lot on gratitude, and we are grateful and lucky we are here," smiles Sophie.