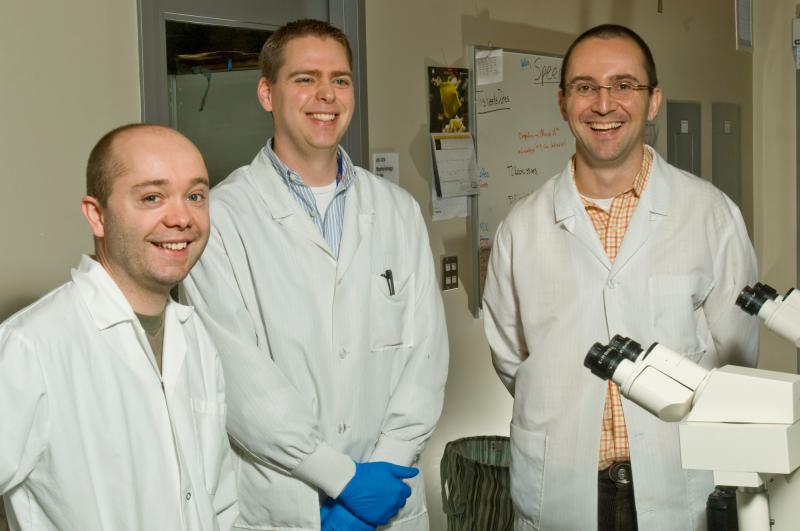 For the latest news, follow us on Twitter!
Alicia, Henry, and Mehul Receive CIHR Scholarships 
Hat trick! Congratulations to our graduate students Alicia Jia, Henry Lu, and Mehul Sharma for securing Canada Graduate Scholarships from CIHR. Well done! — April 2020
Henry Receives the Four Year Fellowship (4YF)
Congratulations to Henry Lu in being awarded the 4YF from the University of British Columbia. We are very proud of Henry's hard work! Way to go, Henry!
Dr. Stuart Turvey Receives 2018 Geoffrey L. Hammond Lectureship
Congratulations to Dr. Stuart Turvey, recipient of the 2018 Geoffrey L. Hammond Lectureship, recognizing his hard work and dedication to improving the health and well-being of children and families at BC Children's Hospital.
Job News!
Shane Fung is moving on to a new PI position in Tianjin Medical University in Tianjin, China. Shane has been a research associate in the lab for the past 6 years and we have really enjoyed working with him. We are sad to see him go but we wish him the best of luck in launching his own lab!
CHILD Study: 8-year Visits Begin
The Vancouver CHILD study site have started their 8 year visits. We welcome all of our families and look forward to seeing them in clinic starting in August!
Darlene Dai Joins the Turvey Team
We would like to extend a warm welcome to Darlene Dai as she joins the Turvey research team. Darlene is an experienced biostatistician and we are excited to work with her.
Congratulations to Catherine Biggs
We are very proud of our MSc student Catherine Biggs for winning the MSFHR (Michael Smith Foundation for Health Research) Health Professional-Investigator Award!
Henry Lu Receives Theodore E Arnold Fellowship
Henry has been the recipient of the Theodore E Arnold Fellowship for the past two years. Well done, Henry!
Turvey Lab Publication
Congratulations to Henry Lu for his publication on "The importance of functional validation after next-generation sequencing: evaluation of a novel CARD11 variant."
Dr. Hind Sbihi wins CIHR Fellowship
Congratulations to Hind Sbihi receiving a CIHR Fellowship for her project entitled, "INSIDE-OUT: Unveiling predictors of childhood asthma". Way to go, Hind!
2017 Large-Scale Applied Research Project Recipients
We are pleased to announce that we have received a Genome Canada LSARP for our project entitled "Childhood asthma and the microbiome − Precision Health for life: the Canadian Healthy Infant Longitudinal Development (CHILD) study."