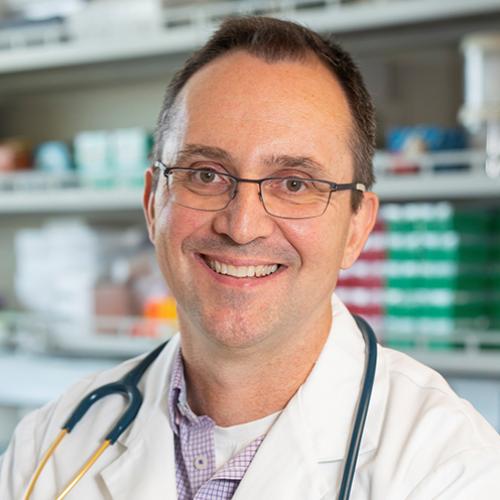 Principal Investigator
As a pediatric immunologist and clinician-scientist, I study two major health problems that are informed by clinical realities and that have immune system dysfunction as key to their pathogenesis:
Asthma: the most common chronic non-communicable disease of childhood; and
Primary immunodeficiency diseases: devastating and often life-threatening genetic disorders in which parts of the immune system are missing or dysfunctional. 
My research approach is sensitive to the child's developmental course and aims to define the underlying cellular, molecular, and genetic abnormalities responsible for disease. The new knowledge we generate improves diagnosis and disease management. Ultimately, our work identifies new, individualized strategies to treat these challenging chronic child health conditions.
Outside of the lab, I enjoy running, gardening and spending time with my family.
Research Associates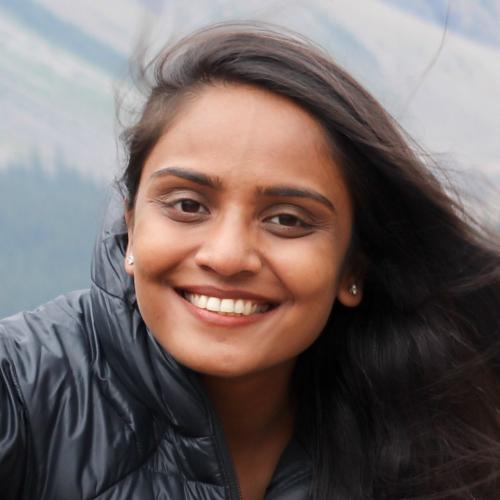 Dr. Bhavi Modi
Research Associate
I am a human geneticist by training with over six years of experience in women's health research. My doctoral work involved investigating the genetic mechanisms of complex female reproductive disorders and pregnancy complications. My current postdoctoral research in Turvey and Wasserman labs focuses on utilizing applied genome analysis methods towards the study of rare genetic disorders. These projects allow me to integrate next-generation analysis techniques with biological theory for a more functionally informative approach that has a better chance of impacting healthcare management. My work is driven by a keen passion to help families going through diagnostic odysseys — a passion that is fueled by personal experiences. This makes coming to work an exciting and gratifying experience.
Outside of the lab, I love spending time with my family. I am an avid reader, I love to sketch and paint, build elaborate puzzles and work on small home decor projects.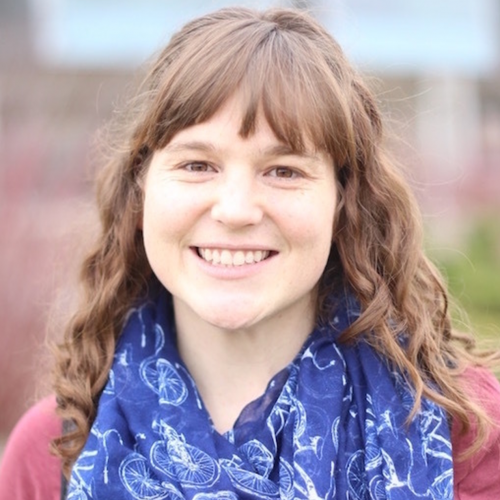 Dr. Charisse Petersen
Research Associate
I have a PhD in Microbiology and Immunology and consider myself to be an advocate for tiny humans and tiny microbes alike! Despite their bad reputation, the vast majority of bacteria that we like to call 'germs' are non-pathogenic and likely even helpful. This especially includes the ones that colonize us as infants and create little communities on and inside our body. These bacteria belong to our 'microbiota', and they help infants develop into healthy children and adults. They make sure we get important nutrients from our food to help us grow. And they even train our immune system how to know which signals, or antigens, are harmful or not to prevent the development of asthma and allergies. The best part of my job is working with studies like the CHILD study to shine a light on all the wonderful things that our microbiota does. The more that we know, the better we are at protecting these important bacteria in order to keep infants and children healthy.
In my free time (what's free time?!) I can be found chasing my two tiny humans around and playing in the garden.
Postdoctoral Fellows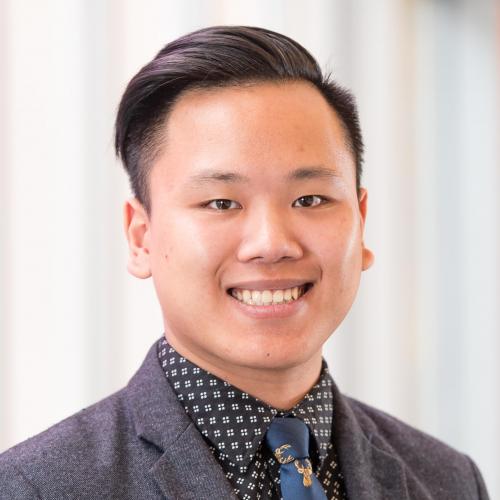 Dr. Henry Lu
Postdoctoral Fellow
I have a BSc in integrated sciences with distinction from UBC, integrating microbial pathogenesis and physiology. My research focuses on defining the pathogenesis of various primary immunodeficiency diseases as a means to improve our understanding of human immunology. In particular, I am studying CARD11 and MALT1 deficiency to define novel mechanisms of CARD11-BCL10-MALT1 (CBM) signalosome-mediated NF-κB regulation. Given their role in immunodeficiency, atopy, and malignancy, investigating these genes allow us to help inform the treatment and management of current and future patients. In addition to this, I also study the transcription factor BCL11B and its role in T cell and innate-like lymphocyte-mediated allergic disease.
My outside interests include weightlifting, swimming, boating and camping.
Graduate Students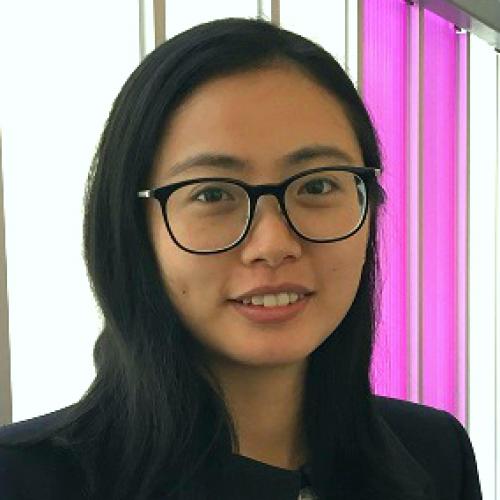 Darlene Dai
PhD Student
I am a biostatistician with more than 5 years of experience in analyzing and interpreting data. I specialize in using high dimensional genomic, proteomic, and clinical data to derive clinically useful diagnostic or prognostic tests.
I hold a bachelor of statistics from Central University of Finance and Economics, Beijing, China and completed a master's degree in statistics at the University of British Columbia in 2013. I enjoy eating, drawing, travelling and watching movies!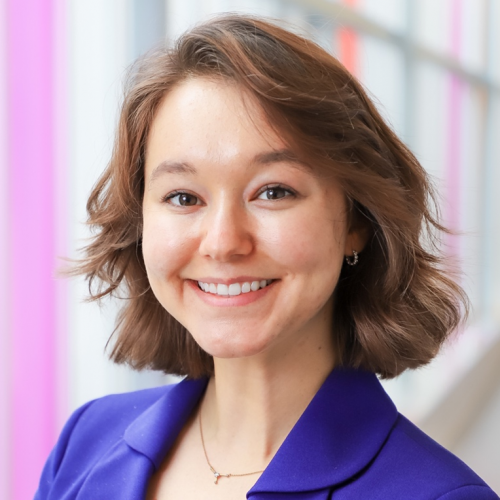 Courtney Hoskinson
PhD Student
Prior to moving to Vancouver and pursuing PhD studies at UBC, I obtained my BSc in biology from Pepperdine University (California, USA). I currently study associations between microbial populations found in the gut and the occurrence of chronic allergic diseases within the CHILD study cohort. My work focuses on identifying therapeutic targets for prediction and prevention in order to, hopefully, help children and families live fuller lives without the burden of these conditions.
In my free time, I enjoy running, hiking, spending time with family and friends, trying new restaurants, and visiting coffee shops to have a nice latte and read.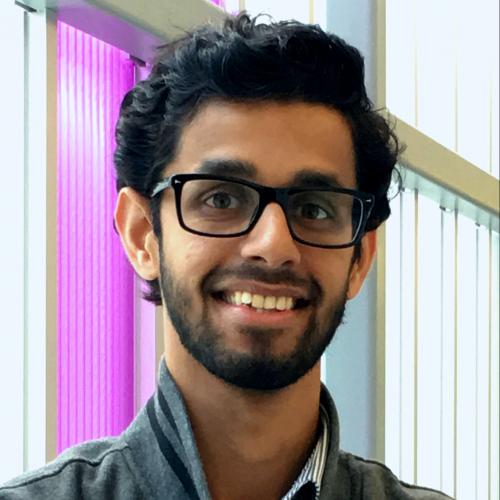 Mehul Sharma
PhD Student
I have an MSc in pathology from UBC. I research primary immune deficiencies. Come meet me if you would like to learn more about me and my research!
My extracurricular activities revolve around mountains and lakes in the summer, and movies for the rest of the year.
Awards:
UBC Four Year Doctoral Fellowship (2020)
CGS-Doctoral Scholarship (CIHR) (2020)
BCCHR Scholarship (2020)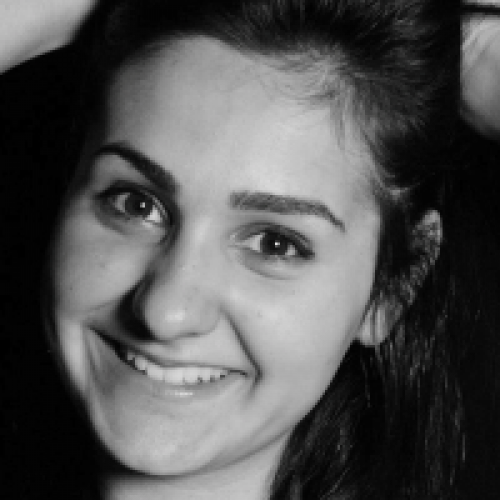 Maryam Vaseghi
MD/PhD Student
I completed my BSc in bio-psych and my MSc in medical sciences both at McMaster University before moving to UBC. I am currently an MD/PhD student at the Turvey Lab. During my undergrad and master's I became very interested in immunology, so I decided to pursue doctoral studies, studying more immunology! My research at the Turvey lab focuses on discovering and understanding gene mutations that result in primary immunodeficiencies leading to severe allergic/atopic conditions from birth, also known as primary atopic disorders (PADs). Our aim is to screen for children born with PADs across Canada, find the molecular cause of their previously undiagnosed atopic condition, perform functional characterization of their immune cells and potentially, repurpose existing therapeutics to treat their condition.
Outside of the lab, I enjoy baking, dancing, practicing taekwondo and going on long walks around Stanley Park!
Awards:
Vanier Canada Graduate Scholarship (2021)
Faculty of Medicine Graduate Award (2019)
UBC Four Year Doctoral Fellowship (2020)
Research Staff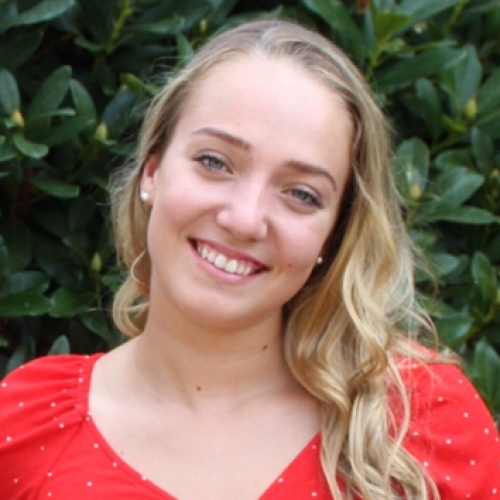 Lauren Caswell
Research Technician
I am a research assistant for the COVID-19 Genomic Determinants study.  I enjoy interacting with each of the participants in the study and hearing about their unique experiences with COVID-19.  I recently graduated with a BSc in Cognitive Systems from UBC. Outside of work, I enjoy swimming, riding my bike, and spending time with friends and family.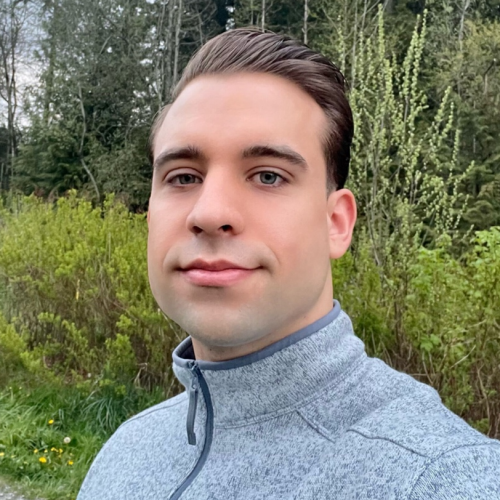 Joshua Dalmann
Research Technician
As a lab technician and research coordinator assistant in the Rare Disease Discovery Hub, I am working in an environment that caters to two of my passions; science and working with people. On any given day, I may spend time researching while in the lab, or have the opportunity to to interact with our involved families or network of participating physicians, scientists, and other medical professionals. I have a BSc in Biology from UBC with a focus in cell and developmental biology.
When not in the lab, I love to be outside; skiing, hiking, swimming, or mountain biking (ideally with my dog along).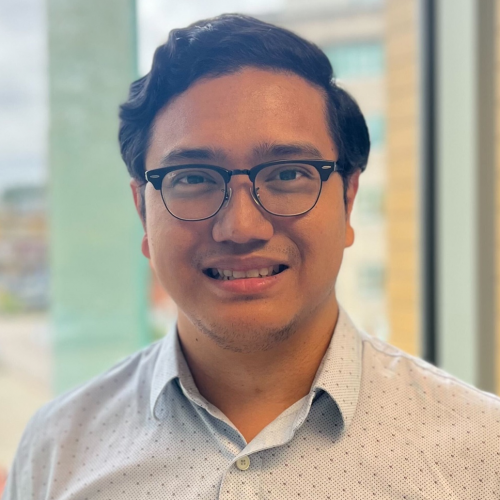 Conrado de Guzman
Research Coordinator for the CHILD study
I am the clinical research coordinator for the Turvey lab. My main role is managing the CHILD cohort study which is an important prospective longitudinal study which has led to dozens of key discoveries in asthma, allergies, COVID-19 and many more. I completed my BSc in Nursing and worked in different clinical roles in the field of pediatrics and medical surgical nursing in the Philippines before moving to Canada in 2015. I enjoy taking photographs, travelling and spending time with my wife and son.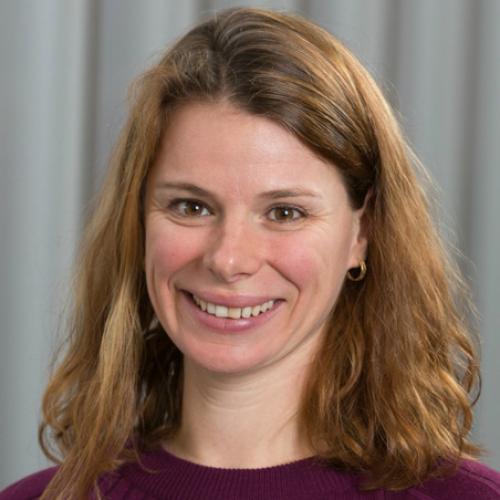 Kate Del Bel
Research Manager
As the research manager of the Turvey Lab, I ensure that all lab operations run smoothly. I have my BSc in molecular biology and genetics from the University of Guelph and an MSc in microbial molecular genetics from the University of Calgary. This background training has led me to focus my research on rare diseases and their genetic causes. I am passionate about translational research and the opportunity to find answers and possible treatments for BC Children's Hospital patients and families.
When I am not in the lab, I enjoy reading, crafting and spending time with my family.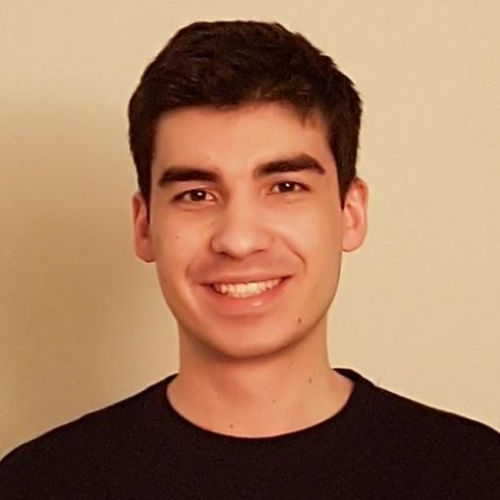 Nikola Deretic
Research Technician
I am a research assistant for the COVID-19 Genomics Determinants study. My favourite part of the study is the opportunity to speak to a diverse population of people all across BC about their COVID experiences. I have a BSc from UBC where I majored in Microbiology and Immunology and did research on B cells and actin. Besides research, I enjoy sports including hockey, basketball and soccer.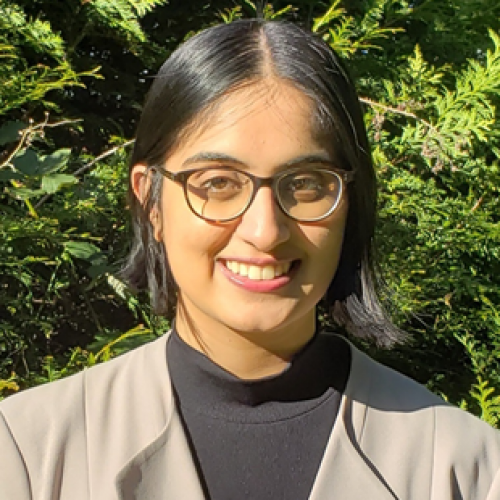 Simran Samra
Research Assistant for the Rare Disease Discovery Hub
I completed my BSc (Hons) in biochemistry and my MSc in experimental medicine at UBC. During graduate school, I investigated molecular and genetic differences between allergic rhinitis phenotypes. I wanted to continue my training in immunology so I joined the Turvey Laboratory. 
Valerie Tolsma
Administrative Assistant
I like to think that I'm the most important member of the Turvey lab — other than Turvey himself, of course. In my role as chief of scheduling, I am responsible for managing Dr. Turvey's calendar. He has entrusted me with his most precious resource — time. Stuart is my boss, yet I control him. It's a paradox that works!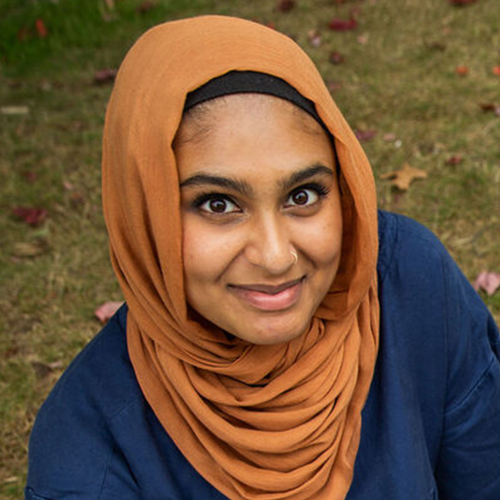 Meriam Waqas
Research Coordinator for the RDDH
I joined the Turvey lab in 2018 as a research coordinator for the Rare Disease Discovery Hub. You can think of me as an octopus that uses its many hands (er, tentacles?) to keep the work moving. I value patient-oriented scientific discovery. So, I am very pleased to be a part of an initiative that unites families, clinicians and basic research scientists with the goal of improving our understanding of rare disease genetic mechanisms.
Outside of work, you can find me baking cookies or trying to figure out why things in my garden aren't growing. I am the kind of person who Googles "how to write a professional bio". No, comparing myself to an octopus was not recommended.
Alumni
Alicia Jia (MSc graduate)
Dr. Catherine Biggs (MSc graduate)
Dr. Hind Sbihi (Postdoctoral fellow)
Chelsea Cutler (MSc graduate)
Shan-Yu (Shane) Fung (Research associate)
Leah Stiemsma (PhD graduate)
Aabida Saferali (PhD graduate)
Hong Yang (Research associate)
Felix Orben (MSc graduate)
Anthony Tang (PhD graduate)
Robert Ragotte (Co-op undergraduate student)
Nico Marr (Research associate)
Aaron Hirschfeld (Laboratory manager)
Salmon Ali (MSc graduate)
Karolynn Hsu (MSc graduate)
Christoph Blohmke (PhD graduate)
Rachel Victor (Research assistant)
Julia Schneiderman (Research assistant)
Sarah Kam (Research assistant)