DCD-14 Conference, Vancouver, July 6-9 2022
Full details on conference website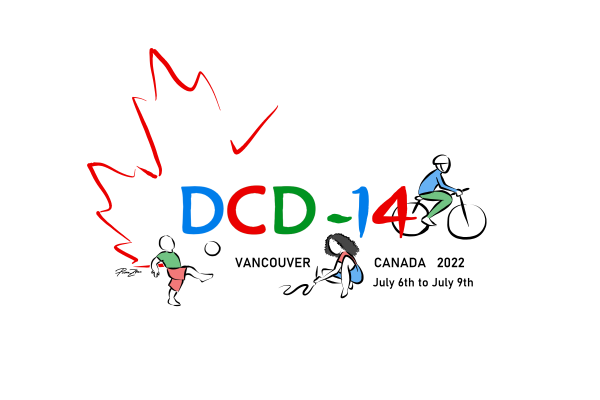 Latest Newsletter

December 2019

What Is New

Zwicker Lab Website — The Zwicker Lab is delighted to introduce its new website. You can learn more about our team, our projects, and resources available for families of children with DCD by visiting our website. Be sure to bookmark our site!

DCD Imaging-Intervention Study — Our DCD Imaging-Intervention is coming to an end. We would like to thank all the 115 children and their families, our research and OT team who helped us throughout this project.

Stay tuned for the results! 

International DCD Conference

Save the Date!

Dr. Jill G. Zwicker is chairing this conference and would like to bring together families, therapists, paediatricians, and government officials to learn about the latest research in the field and to provide a forum to advocate for greater support and services for children with Developmental Coordination Disorder (DCD). 

The Zwicker Lab would like to involve parents, children, and youth in our research program (Note that engagement in research is NOT the same as participating in a study). We value your input and would like you to partner with us to address research priorities of families and to hopefully make a difference to the lives of children and families affected by DCD. We recognize that family life is busy, so we have 4 levels of engagement (i.e., informing, consulting, involving, and collaborating) to ensure your voice is heard within the time commitment you are able to give. 

Meet Some of Our Occupational Therapists

Ivonne Montegomery — Ivonne is an occupational therapist in a school-based setting as well as a Knowledge Broker at Sunny Hill Health Centre for Children. Her research interests include the use of a cognitive approach to handwriting through the use of a printing program called Printing Like a Pro!

Keith O'Connor — Keith studied OT in Ireland, graduating in 2012, and has been working at BC Children's Hospital since 2015. Keith has worked with the Zwicker Lab providing CO-OP treatment for over three years now. 

Alyssa Barrie — Alyssa has worked since 2015 with children and families participating in the Zwicker Lab research studies. She enjoys hearing about the child's occupations of interest, and looks forward to speaking with the family after they have completed their occupational therapy sessions. 

In our next newsletter, we will introduce you to more occupational therapists who work in our lab to deliver the intervention. 

Importance of Participation 

A big thank you to the families who completed a (long) questionnaire about your child's participation while at the DCD Clinic. 

Your input has been invaluable and has contributed new knowledge to the field. Results of this study confirm that children with DCD participate less frequently in school and community activities (e.g., classroom activities, school teams, organized sports) compared to typically-developing children. Less participation of children with DCD has been largely attributed to poor motor skills and/or the child being self-conscious because they are not "as good as" their peers. 

However, you also told us that there are environmental barriers to your child's participation. For example, it seems that there are few community programs to support your child — regular programs may be "too hard" for children with DCD and adapted programs are geared more toward children with severe limitations. Thus, there is a need for communities to offer programs that are suitable for children with DCD (such as DCD Summer Camp). 

Your input has given us some evidence to advocate for more support and services for your children. To make an even bigger impact, please consider completing our impACT for DCD survey to provide us with more information to better meet your needs as a family affected by DCD (more information below). 

Navigating the healthcare, school, and community systems when your child has Developmental Coordination Disorder

Many thanks to those of you who have already filled out the impACT for DCD questionnaire. The impACT for DCD questionnaire is part of a research study to investigate the physical, social, emotional, and financial impact of DCD on children and families in British Columbia. The outcomes from the questionnaire will be used to inform government about the service needs of children with DCD and their families.

The following criteria must be met to be able to participate in this study, which includes:

Primary residence of parent(s) and child(ren) is in British Columbia
Child(ren) must be under the age of 18 years with motor coordination challenges
These motor coordination challenges are not because of biological, genetic and/or developmental delays (e.g., cerebral palsy, Down's syndrome, chromosomal abnormality, etc.)
Child(ren) may have a diagnosis of DCD, but a formal diagnosis is not required to participate in the study. Parents of children suspected to have DCD may also participate.
Child(ren) may have other co-occurring conditions that can include autism, ADHD, learning disabilities and/or speech language deficits
Parents can be biological, adoptive or guardian/caregiver Parents need to be able to speak and read English

If you have any questions about the survey or have difficulty accessing the questionnaire, please contact Erin Klein at erin.klein@alumni.ubc.ca

 

Wishing you all the best for 2020 from the Zwicker Lab! 

 

March 2019 Newsletter

Zwicker Lab Updates

Zwicker Lab is delighted to introduce its very first newsletter. We intend to publish this newsletter regularly and keep you in touch with our research progress and results.

We also would like to thank all of you who have participated in our studies! We very much appreciate your time and effort you put into these studies and hope that Cognitive Orientation to Occupational Performance (CO-OP) has been beneficial with you and your child.

Meet Our Research Team

Dr. Jill G. Zwicker, Associate Professor; she has 25+ years of clinical experience as an occupational therapist and is an internationally recognized expert in Developmental Coordination Disorder (DCD). Dr. Zwicker established the first research-integrated diagnostic clinic for DCD in Canada to facilitate diagnosis of this under-recognized disorder. She uses advanced neuroimaging techniques to better understand how the brain differs in children with and without DCD and whether brain structure and function can change with rehabilitation intervention. Dr. Zwicker is also interested in the relationship of prematurity and DCD and is examining early brain development and motor outcomes of premature newborns.

Janet Rigney, Research Coordinator; she coordinates Zwicker lab and manages all the databases for all ongoing studies.

Gisela Gosse, Research Nurse; she is the primary contact for our ongoing MRI studies. She works with families and children over the 6-month period of the study. She enjoys hearing how the child has progressed with their 3 goals over that time!

Sara Leckie, Research Assistant; Sara works at the DCD Clinic at Sunny Hill and is involved with DCD Toolkit for Paediatrician project.

Sara Izadi-Najafabadi, PhD Candidate and occupational therapist; Sara focuses on brain changes after rehabilitation in children with DCD. She is also collaborating with Shie to understand the effect of brain stimulation on motor learning these children.

Kamaldeep Gill, PhD Candidate and registered occupational therapist; Kamal's research focuses on the effect of rehabilitation on brain structure on children with DCD and understanding genetic causes of DCD through creating a mouse model of DCD.

Shie Rinat, Master's Candidate and occupational therapist; in her research, Shie is looking at brain differences of children with DCD and typically developing peers. Shie and Sara are also looking at brain stimulation and its effects on children with DCD.
Erin Klein, Master's student and occupational therapist; Erin is interested in impact of DCD on families of children with DCD.

What is going on in Zwicker Lab? 

At the moment, our research team is recruiting participants for a few studies targeting children with Developmental Coordination Disorder (DCD). Please see a list of studies below:

DCD Imaging-Intervention Study focuses on the differences in the brain in children with DCD compared to typically-developing children and the effect of rehabilitation on brain changes of children.
Brain stimulation & Motor Learning Study aims to determine if non-invasive brain stimulation will improve learning of motor skills in children with DCD.
DCD+ASD Imaging-Intervention Study looks at the differences in the brain in children with co-occurring DCD and Autism Spectrum Disorder (DCD) compared to children with DCD and typically-developing children. We would also like to determine if the occupational therapy intervention will cause changes in their brain. 

 

If you are aware of any families who have children with DCD and would like to be a part of our studies, please feel free to pass on our contact information:

Gisela Gosse
Email: ggosse@bcchr.ca
Phone: 604-875-2345 ext. 5948

DCD Imaging-Intervention Study Updates

Our study shows that Cognitive Orientation to Occupational Performance (CO-OP) is a beneficial treatment for children with DCD to use their mental abilities to solve their movement problems. In CO-OP, children learn how to discover and solve their own movement problems for activities they want to learn by talking themselves through the steps to achieve their goal.

Moreover, we have noticed brain changes after CO-OP intervention in our study. Stay tuned for more exciting results in the future newsletters!