Research is conducted to increase our understanding of the etiology and needs of youth with OCD and related disorders, along with their families, and to also inform evidence-based practice. Research on the causation, long-term course and treatment of OCD is an integral aspect of the clinic's activities. Research on outcome of group treatment, pharmacological studies, and other new research projects will also be integrated into clinic activities. All research is done with informed consent and protocols have been reviewed by the University of British Columbia Clinical Research Ethics Board.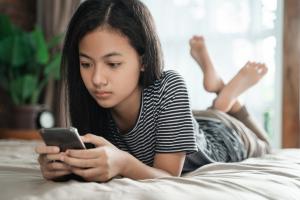 Genetic Architecture of Youth Anxiety Study (GAYA)
Anxiety disorders can significantly interfere with youth's lives, so it is important to better understand how and why these disorders develop through mechanisms like genetics. To better understand the development of anxiety disorders among youth, we need to include larger samples of youth in current genetic research. The GAYA study represents a Pan-Canadian effort of clinical and genetic experts with recruitment sites in Vancouver, Calgary, Hamilton, Toronto, and Halifax. The study is funded by the Canadian Institute of Health Research. Through this study, we aim to recruit 13,000 youth across Canada, which will provide us with valuable information about how genetics impact anxiety.
If you would like to learn more about this study, please visit the GAYA Study page.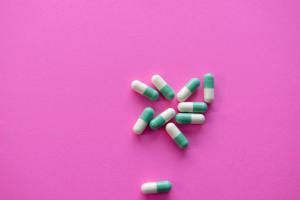 ACE-OCD: Celecoxib versus placebo as an adjunct to treatment-as-usual in children and youth with obsessive compulsive disorder: A single-site randomized quadruple-blind phase II study
Given that preliminary trials of celecoxib, which is a non-steroidal anti-inflammatory drug (NSAID), have suggested benefit in adults with OCD, this study will be the first randomized controlled trial of celecoxib in childhood-onset OCD and will inform our understanding and management of this disorder. As such, we will compare the effects of celecoxib and placebo as adjuncts to treatment-as-usual on reduction in OCD symptom severity after 12 weeks in children and youth with moderate-to-severe OCD.
If you would like to learn more about this survey, please click here.
Past Research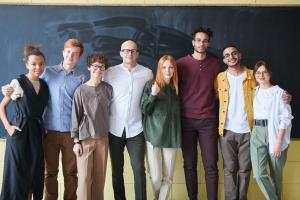 Personal Impacts of COVID-19 Survey (PICS)
In light of the COVID-19 pandemic, our team is interested in learning about the personal impacts it has made on families and individuals. We have created a survey to capture information about the effect COVID-19 has had on individuals' thoughts, feelings and actions, along with their coping mechanisms and any resources available to them.
The information gathered from this survey may be helpful in informing public health policies about pandemic specific needs to better prepare for such events in the future. If you would like to learn more about this survey, please click here.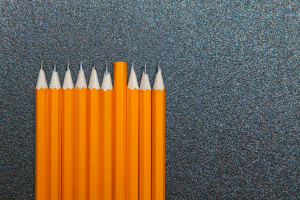 Perspectives and recommendations: Youth obsessive compulsive disorder diagnosis disclosure in the school setting  
OCD-affected youth spend most of their day at school, and therefore, their school functioning and the supports they receive are important. We interviewed youth ages 13-18 years old to better understand their experiences with disclosing, or not, their diagnosis to one or more members of their high school, what supports were available to them regarding their disclosure, and their suggestions for supports that would have made the disclosure process easier. Although this is an understudied area, it is an important area because previous studies have shown that quality of life improves when a disclosure is made within a positive environment. 
If you would like to learn more about the results, please click here.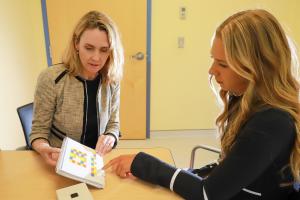 Neurocognition Study Phase I: A Study of Neurocognition in Pediatric OCD, At-Risk Siblings and Healthy Controls
Given the need for more studies to support the evidence that children and adolescents with OCD exhibit impairments in neurocognitive functioning, the primary purpose of this study is to investigate neurocognitive functioning in pediatric OCD in terms of weaknesses and strengths compared to siblings and healthy controls. A secondary goal is to gain a better understanding about the heritability of neuropsychological traits in OCD by comparing test performance of and presence of neurological soft signs in pediatric OCD children, siblings, and healthy control participants.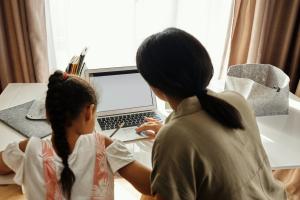 Neurocognition Study Phase II: Risk, Development and Resilience in Pediatric Obsessive-Compulsive Disorder: 5-year follow-up OCD Neurocognition Study
In this project (Phase II), we propose to conduct a longitudinal study to identify OCD risk markers, to improve prediction models and earlier identification of OCD, and to refine treatment strategies. We will compare 5-year trajectories of biological indicators across the three groups: OCD-affected children/youth, at-risk siblings, and healthy controls.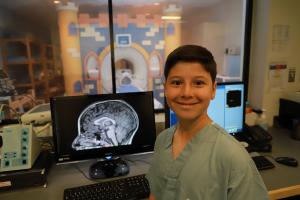 A Neuroimaging Study of Pediatric OCD, At-Risk Siblings and Healthy Controls
This cross-sectional study examines potentially heritable neural correlates of pediatric OCD by conducting anatomical and functional MRI scans on OCD-affected youth, their siblings and healthy controls.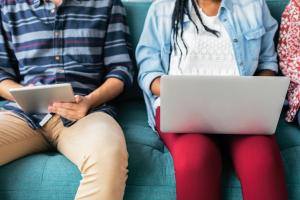 BADE Study: Dissociable Cognitive Underpinnings of False Beliefs in OCD, Eating Disorders and Psychosis in Children
Obsessive-Compulsive Disorder (OCD), Eating Disorders (ED), and Psychosis are common and debilitating psychiatric illnesses. Work has been done in recent decades to identify cognitive underpinnings in these disorders. Most recently, a cognitive bias called the "Bias Against Disconfirmatory Evidence (BADE)" has been proposed to underlie delusions and distorted beliefs. While this has been studied in adult psychosis populations, research in early-onset psychosis populations is lacking. Moreover, despite potential overlap between obsessions and delusional thinking, the BADE has not yet been examined in early-onset OCD and ED.
The purpose of the proposed study is to examine and compare associations between the BADE bias in early-onset psychosis, early-onset OCD, and ED.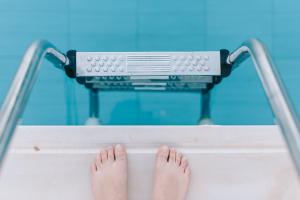 SMART ERP Study: Flexibly dosed intensive exposure and response prevention as a means to maximize outcomes for youth with obsessive compulsive disorder
This study is investigating whether it is feasible to ERP treatment for youth with OCD in a graduated intensive format. We are hoping to identify that this way of implementing treatment works and, in doing so, determine the minimum level of intensive Exposure and Response Prevention (ERP) sessions necessary for youth with OCD to achieve remission. In addition, we will be comparing how treatment setting (community vs hospital) impacts the feasibility of running the study and the treatment outcomes. By doing this study we hope to establish that we can run a research study of this type and better understand how intensive ERP for youth with OCD may be optimally implemented.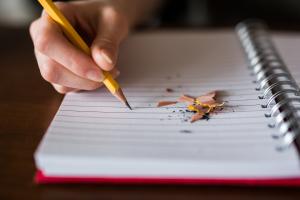 OCD and School Functioning
Our main goal is to examine how OCD affects the school life of affected individuals. This study will compare the responses about school functioning collected from the Provincial OCD Program (POP) sample to the original web-based sample (International OCD Foundation) and an additional community-based sample (recruited through AnxietyBC, IOCDF, OCDbc, and pediatric OCD treatment providers).