Nominated Principal Investigator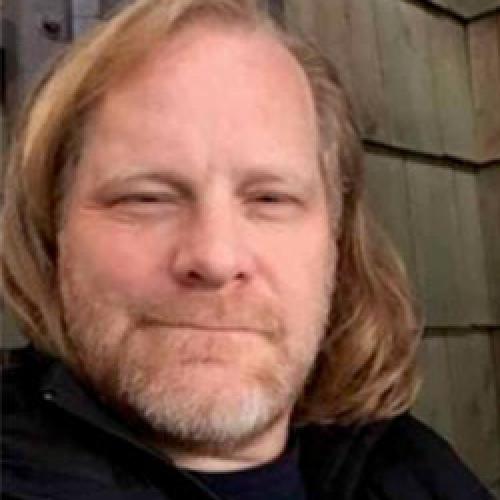 University of British Columbia, Faculty of Medicine, Department of Pediatrics, Vancouver, BC, Canada
Dr. Bruce Carleton is finding better ways to evaluate the effectiveness of drugs, medication-use models designed to improve patient health, and practical surveillance systems to improve the safe use of medication. He has clinical interests in the use of medications in children, as well as the epidemiology, pharmacogenomics and clinical management of adverse drug events. He has launched and executed multiple SEARCH & PREVENT projects focusing on pediatric precision medicine outcomes.
Dr. Carleton is a senior clinician scientist at BC Children's Hospital Research Institute, a professor of Pediatrics, Medical Genetics, Population & Public Health and Pharmaceutical Sciences at UBC, and director of the Pharmaceutical Outcomes Programme at BC Children's Hospital.
Co-Principal Investigator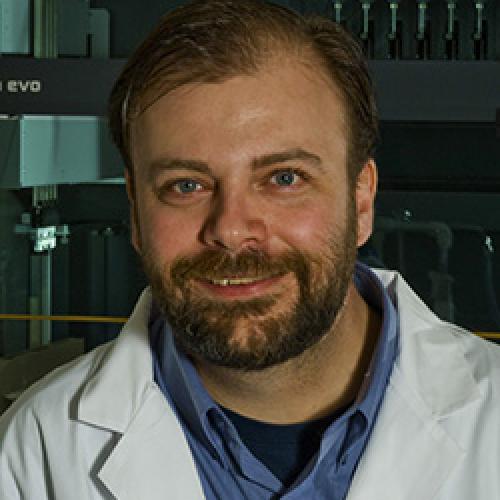 University of British Columbia, Faculty of Pharmaceutical Sciences, Vancouver, BC, Canada
Dr. Colin Ross is an Associate Professor at UBC, Faculty of Pharmaceutical Sciences, and is the co-lead of SEARCH & PREVENT and leads the project genomic analyses. Dr. Ross's research integrates genomics to help understand why some patients respond positively to certain medications, while other patients develop serious, debilitating or life-threatening adverse reactions (ADRs) to the same medications. Beginning with patients who have suffered severe ADRs to a particular drug, the genomes of these patients are genotyped or sequenced and compared to the genomes of patients who respond well to the same drug without an ADR. Genetic variants associated with the ADR are identified and fine mapped to identify the causal genetic susceptibility factors, and further validated by replication and functional validation. Ultimately, these findings can be implemented into rapid ADR-predictive tests to warn patients and clinicians about an individual's genetic susceptibility to a particular ADR and help optimize individual drug treatment.
Co-investigators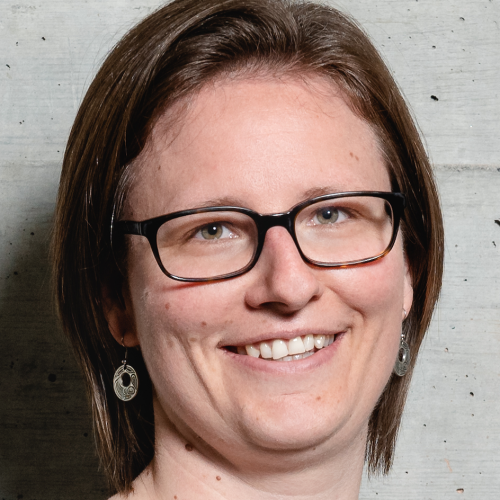 University of Bern, Department of Clinical Chemistry, Bern, Switzerland
Dr. Ursula Amstutz is an Associate Professor at the Medical Faculty of the University of Bern and the Inselspital Bern University Hospital in Switzerland. Her research interest is on the use of genomic information to improve patient care with a focus on identifying patients with an increased risk of adverse drug reactions, and the monitoring of organ transplant recipients and cancer patients using cell-free DNA. She is head of the Clinical Genomics Lab, which provides diagnostic genomic testing for pharmacogenetics, hereditary diseases, cancer, and hematologic malignancies. As SEARCH & PREVENT co-investigator, Prof. Amstutz provides insights and expertise on pharmacogenomics study design and on implementation of genetic testing in a clinical diagnostic laboratory.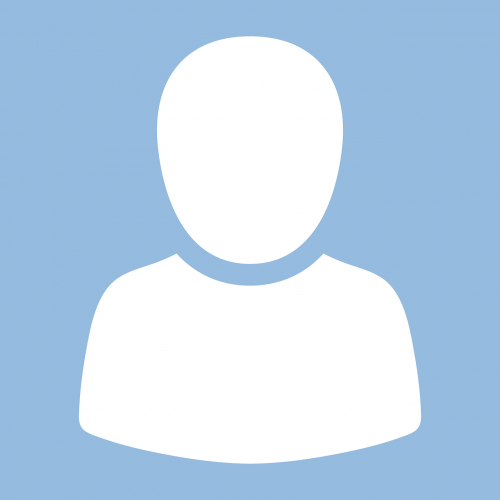 University of Alberta, Faculty of Medicine & Dentistry, Department of Medical Microbiology & Immunology, Calgary, AB, Canada
Dr. Amit Bhavsar is an Assistant Professor and Canada Research Chair (Tier 2) in the Faculty of Medicine & Dentistry at the University of Alberta. His research focuses on how to improve the safety of childhood cancer treatments by studying the mechanisms underlying adverse drug reactions. The goal of his team's research is to preserve the use of highly effective chemotherapies, while preventing serious treatment-related toxicities for survivors.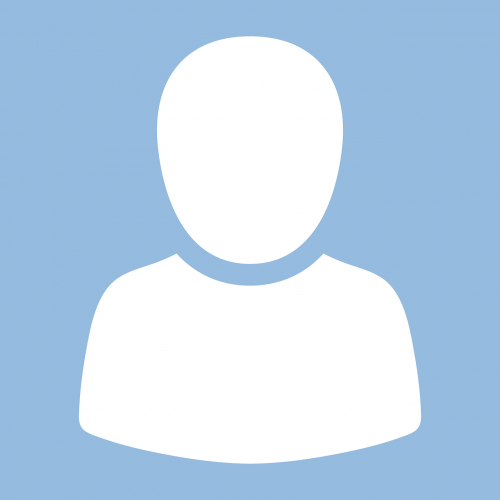 University of British Columbia, Faculty of Pharmaceutical Sciences, Vancouver, BC Canada
Dr. Abby Collier is a member of the Faculty of Pharmaceutical Sciences at UBC since 2013. Dr. Collier teaches pharmacology to undergraduate, graduate, pharmacy and medical students and maintains an active and well-funded research lab. Dr. Collier's sub-specialty is drug metabolism and pharmacokinetics, primarily the phase II (conjugation) enzymes, with a strong focus on pregnancy and pediatrics. Dr. Collier uses a combination of wet laboratory work and in silico modeling to provide greater understanding of developmental pharmacology and improve drug/chemical safety.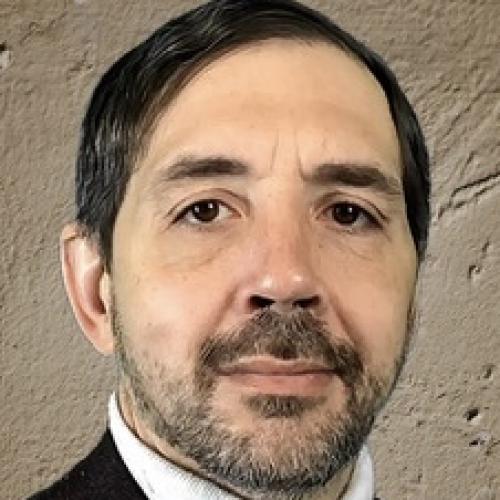 Dalhousie University, Faculty of Pharmaceutical Sciences, Halifax, NS, Canada
Dr. Kerry Goralski is a Professor in the College of Pharmacy at Dalhousie University where he teaches pharmacokinetics to undergraduate Pharmacy Students. He has cross appointments to the Departments of Pharmacology and Pediatrics at Dalhousie University, is a Senior Scientist in the Beatrice Hunter Cancer Research Institute and the Co-Site Lead for the CPNDS Go-PGX Project at the IWK Health Centre in Halifax. As a primary focus, he is researching the pharmacology of natural product molecules called jadomycins with the goal of determining their usefulness in treating drug-resistant metastatic breast cancer. His other research interests include clinical pharmacokinetics, pharmcogenomics, drug metabolism and transport and endocrine function of adipose tissue. His research incorporates a combination of cell and animal pharmacology models and clinical studies in human subjects.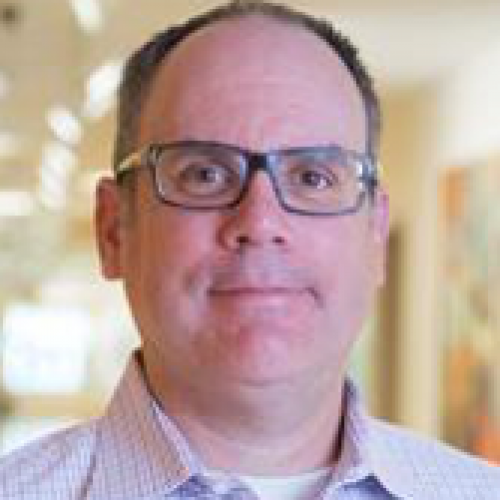 University of Calgary, Cumming School of Medicine, Department of Pediatric Oncology, Calgary, AB, Canada
Dr. Greg Guilcher is an associate professor of oncology and pediatrics at the University of Calgary. His clinical and research focus is hematopoietic cell transplantation (HCT) for non-malignant diseases. He also studies acute and late effects of oncology and HCT therapies. He served as the Chair of the Board of Directors and Vice-Chair of Clinical Operations for the Sickle Cell Transplant Advocacy and Research Alliance. STAR aims to make HCT safer and more accessible for people with sickle cell disease. He also serves as the Chair of the HCT Late Effects Taskforce for the Children's Oncology Group. He is the Clinical Director of the Alberta Children's Hospital HCT program, has volunteer leadership roles within the Royal College of Physicians and Surgeons of Canada and teaches regularly in Mbarara, Uganda.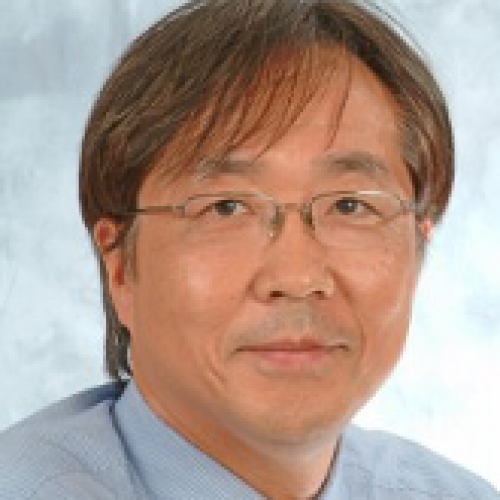 Hospital for Sick Children, Department of Clinical Pharmacology and Toxicology, Toronto, ON, Canada
Dr. Shinya Ito is a Professor at the University of Toronto and Head of the Division of Clinical Pharmacology & Toxicology in the Department of Paediatrics at the Hospital for Sick Children in Toronto. His key areas of research interests are 1) Breastfeeding and drug safety 2) Paediatric pharmacogenomics and 3) Drug transporter pharmacology.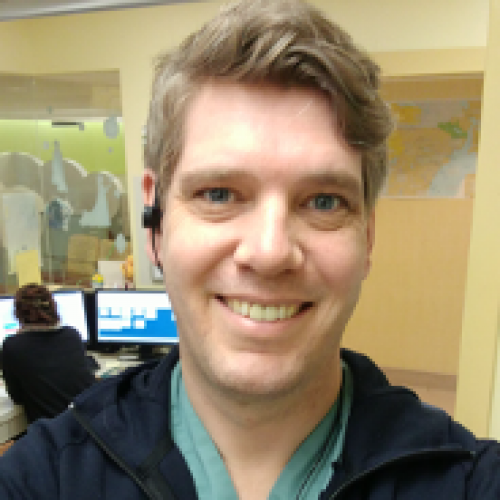 Children's Hospital Research Institute of Manitoba, Winnipeg, MB, Canada
Dr. Geert 't Jong is an Assistant Professor of Pediatrics and Pharmacology at the University of Manitoba, and has been the Winnipeg Site Lead since 2012. His research focuses on pharmacology in pediatrics, including pharmaco-epidemiology, pharmacogenomics and clinical trials. He is Lead for the Therapeutics Taskforce of the Canadian Pediatric Society, and Chair of the Drug Committee. He leads the initiative to develop a National Pediatric Drug Information Handbook, and is an active member of several Canadian and international networks and societies. Until 2019, he led the Clinical Research Unit at the Children's Hospital Research Institute of Manitoba, where a dedicated team conducts independent research as well as industry trials. He serves as Associate Head and Associate Medical Director for the Department of Pediatrics & Child Health, and is Head of the Section of Pediatric Hospital Medicine.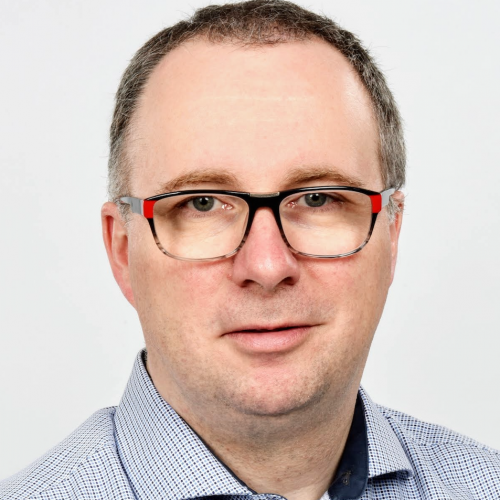 Centre hospitalier universitaire Sainte-Justine, Pharmacy, Montréal, QC, Canada
Denis Lebel is a pharmacist at CHU Sainte-Justine in Montréal, and is part of "Unité de Recherche en Pratiques Pharmaceutiques". His main research focus is the use of technology to improve safe medication use. His most recent projects promote good pharmacovigilance practice in clinical practice and the use of pharmacogenomics to prevent ADR. He finds it hard to tell parents the cause for their child's adverse drug reaction is unknown.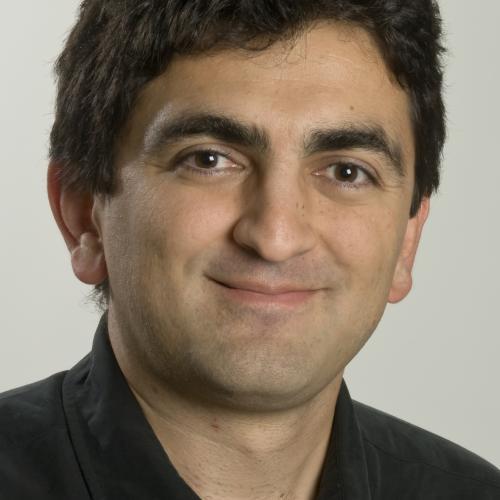 BC Children's Hospital, Pediatric Hematology/Oncology, Vancouver, BC, Canada
Dr. Rod Rassekh is a pediatric oncologist at BC Children's Hospital. His main research interest is identifying risk factors for adverse events due to chemotherapy. As a doctor treating children with cancer, he currently has to use chemotherapy which come with major side effects, many of which are life threatening. His goal is to make chemotherapy safer for kids by identifying genetic risk factors that may help him personalize treatment for children being diagnosed with cancer.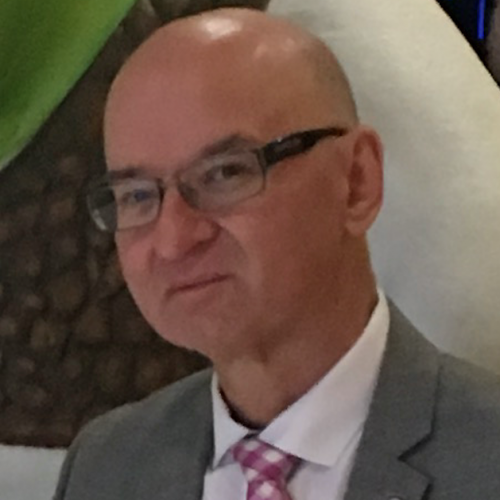 University of Western Ontario, Schulich School of Medicine and Dentistry, Pediatrics, London, ON, Canada
Dr. Michael Rieder is a Professor, Departments of Medicine/Dentistry, Pediatrics, and Physiology/Pharmacology at the University of Western Ontario and CIHR-GSK Chair in Paediatric Clinical Pharmacology at the Schulich School of Medicine & Dentistry. His principal area of research is drug safety and adverse drug reactions, with a special focus on mechanistic studies of hypersensitivity ADRs including the role of reactive drug metabolites in ADRs and on optimal drug therapy in children.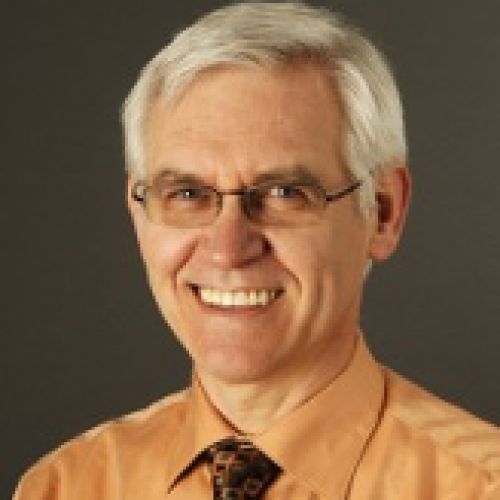 Children's Hospital of Eastern Ontario, Pharmacy, Ottawa, ON, Canada
Dr. Régis Vaillancourt was the Director of Pharmacy of the Children's Hospital of Eastern Ontario since 2005 until June 2021. Throughout his career, Dr. Vaillancourt has worked with different pharmacy organizations. He has served as a board member in different roles such as l'Ordre des pharmaciens du Québec, the National Association of Pharmacy Regulatory Authorities, the International Pharmaceutical Federation (FIP) vice president 2008-2012, Canadian Society of Hospital Pharmacists president 2004-2005, Pharmacists without Borders- Canada-president and Associate Editor of the Canadian Journal of Hospital Pharmacy from 2002 to 2012. He was president of the Ontario College of Pharmacists in 2016-2018. He is has been recognized as a Fellow by the FIP, the Canadian Society of Hospital Pharmacist and the Ordre des pharmaciens du Québec.
Doctor Vaillancourt has published more than 80 peer-reviewed articles on pharmacy practice with a focus on medication safety and health literacy.
Our Coordinating Team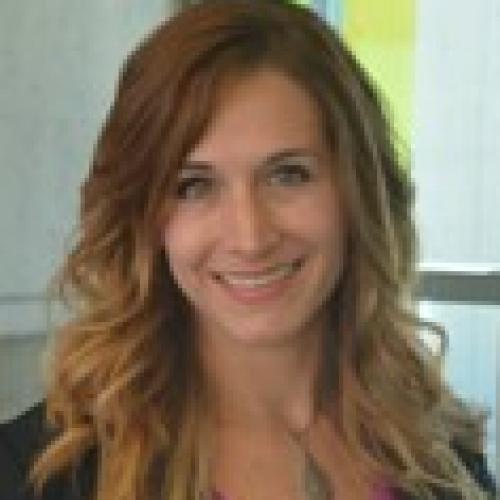 Gabriella Groeneweg
Program Manager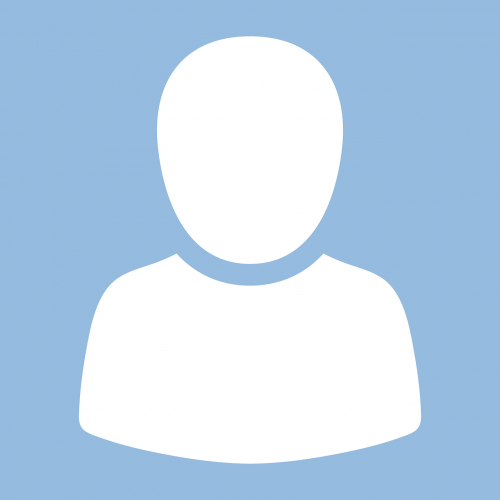 Agnieszka Biala
Clinical Research Coordinator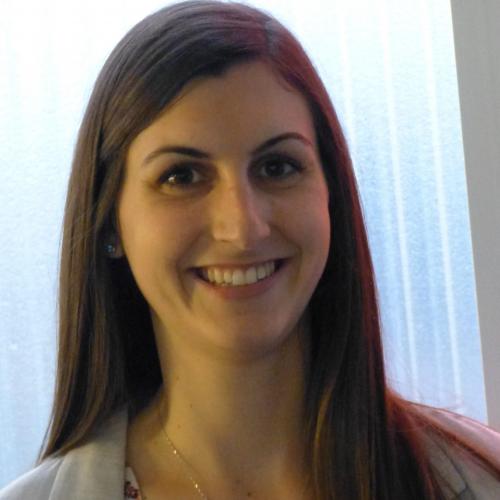 Jessica Trueman
Clinical Research Coordinator
Jessica Lovnicki
Clinical Research Coordinator