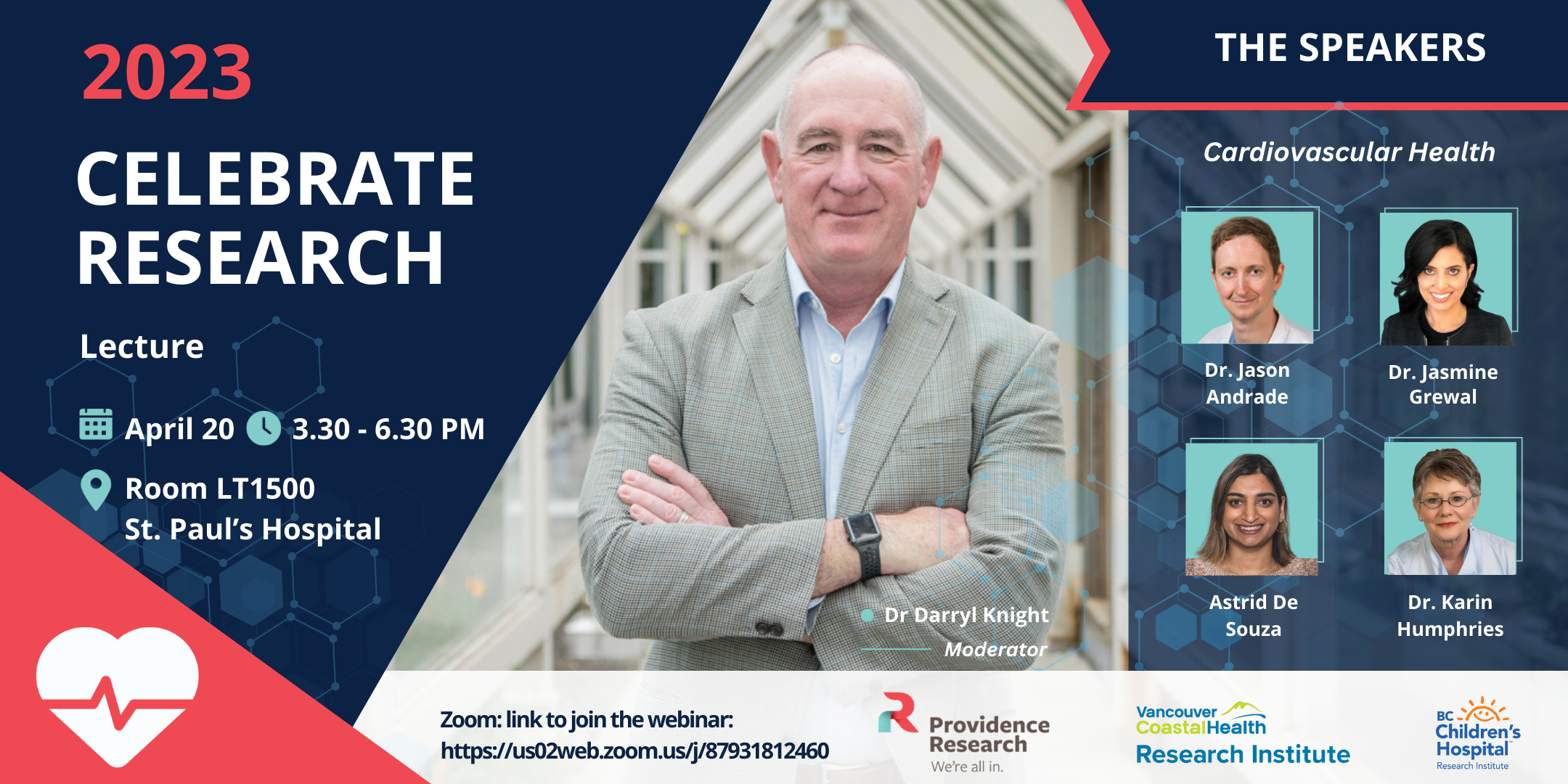 Join BC Children's Hospital, together with Providence Research and Vancouver Coastal Health Research Institute, to explore the latest advancements in Cardiovascular Health.
Thursday, April 20, 2023
4:00 - 6:30 pm. Doors open for networking and refreshments at 3:30 pm
Virtual or In-Person, St Paul's Hospital, Room LT1500, 1081 Burrard Street, Vancouver

Panelists include: 
Hosted & Moderated by Dr. Darryl Knight, President, Providence Research; Vice President, Research & Academic Affairs, Providence Health Care; Associate Dean, UBC; Visiting Professor, Nanyang Technological University, Singapore.
Interested in Participating?
Attendance is FREE but space is limited. Registration is open to high school students, university students, health care professionals and members of the general public. 
Missed the 2022 lecture 'Virtual technologies: Advancing the delivery of health care?' Watch the recording in our video library. 

For any questions or concerns please contact researchevents@phsa.ca.