Congratulations to the BC Children's Hospital Research Institute (BCCHR) and Women's Health Research Institute (WHRI) investigators and their teams who were awarded $8 million in funding through the Canadian Institutes of Health Research (CIHR) Fall 2022 Project Grant competition.
Many of the investigators who were successful in this competition benefited from the expertise of Dr. Dawn McArthur, director, Research & Technology Development and the BCCHR Research & Technology Development Office (RTDO) team. On behalf of BCCHR, we would like to thank the RTDO's Dr. Tamara English, senior research development facilitator; Mr. Eric Lussier, research development facilitator (BCCHR/WHRI); Ms. Rita Jekabsons, senior research development coordinator; and the RTDO grants assistants for their dedication and support.
BCCHR and WHRI investigators had a funding success rate of 42 per cent for full project and bridge grants, compared to the national average of 20 per cent. With the success of the fall 2022 competition behind them, the RTDO team is already assisting with resubmissions for the spring 2023 competition.
View the CIHR summary of Fall 2022 Project Grant results.
Congratulations to: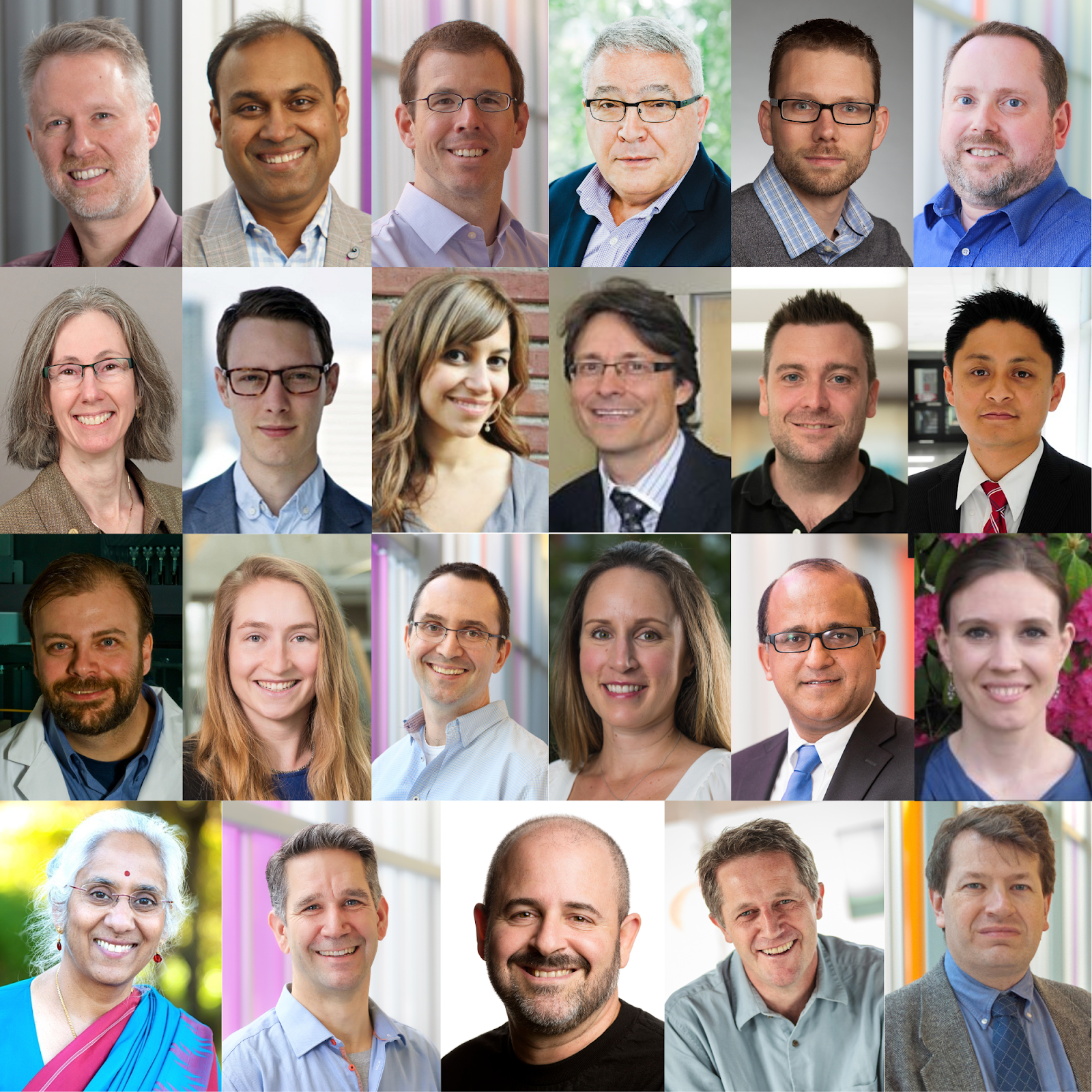 Project Grants
Dr. Anne Gadermann
Project: "Life Course Trajectories of Mental Health from the Early Years to Young Adulthood: An Ecological Systems and Intersectionality Perspective"
Funding: $424,575/3 years
Dr. Carolyn Brown – Healthy Starts
Project: "Role of XIST in human X-chromosome inactivation and health"
Funding: $864,450/5 years
Dr. Glen Tibbits – Childhood Diseases
Project: "Mechanisms by which thin filament variants induce hypertrophic cardiomyopathy"
Funding: $1,082,475/5 years
Dr. Kishore Mulpuri – Evidence to Innovation
Project: "Comparing observation vs. bracing in radiologically dysplastic, stable hips in infants with developmental dysplasia of the hip. An International Multi-Centre Non-Inferiority Randomized Control Trial"
Funding: $1,086,298/6 years
Dr. Matthew Wiens – Healthy Starts
Project: "Smart Discharges in children over 5: Expanding a personalized public health approach to improving discharge care in resource-limited settings"
Funding: $1,526,175/5 years
Dr. Michael Anglesio, Dr. Mark Carey (WHRI), Dr. Martin Koebel and Dr. Aline Talhouk (WHRI/VCHRI)
Project: "Deconvoluting Prognostic and Targetable Features of Endometrioid Ovarian Carcinomas of No Specific Molecular Profile"
Funding: $646,424/3 years
Dr. Stefan Taubert – Healthy Starts
Project: "Genetic mapping of a stress response and pro-longevity network in C. elegans and human cancer cells"
Funding: $818,550/5 years
Dr. Tom Blydt-Hansen – Childhood Diseases
Project: "A pilot clinical trial to evaluate the feasibility and acceptability of prospective, unblinded, randomized-controlled, multicenter biomarker intervention trial of urinary CXCL10 clinical surveillance program in pediatric kidney transplant recipients for early ascertainment and treatment of subclinical allograft inflammation and preservation of kidney transplant function"
Funding: $401,625/3 years
Bridge Grants
Dr. Aline Talhouk (WHRI/VCHRI)
Project: "Improving endometrial cancer risk prediction by including genetic, environmental, and temporal exposures"
Funding: $100,000
Dr. Anthony Cooper – Evidence to Innovation
Project: "International Study to Field-Test a New Patient-Reported Outcome Measure for Children with Lower Limb Differences"
Funding: $100,000
Dr. Bruce Verchere – Childhood Diseases
Project: "Genetic and acquired defects in prohormone processing in diabetes"
Funding: $100,000
Dr. Christopher Maxwell – Childhood Diseases
Project: "Elucidating mitotic mechanisms that are needed for alveologenesis in the pregnant mammary gland and are likely to be disturbed in pregnancy-associated breast cancer"
Funding: $100,000
Dr. Colin Ross and Dr. Anna Blakney – Evidence to Innovation
Project: "Development and evaluation of novel nanoparticle formulations for therapeutic genome editing"
Funding: $100,000
Dr. Michael Anglesio and Dr. Gillian Hanley – Brain, Behavior & Development, Healthy Starts
Project: "Endometriosis and ovarian cancer: Understanding which patients are at high risk for ovarian cancer"
Funding: $100,000
Dr. Michael Anglesio, Dr. Gillian Hanley, Dr. Mohamed Ali Bedaiwy, Dr. Basile Tessier-Cloutier and Dr. Paul Yong – Healthy Starts, Brain, Behavior & Development
Project: "Cancer-driver events in normal endometrium: impact on healthy aging and reproduction"
Funding: $100,000
Dr. Saraswathi Vedam – Evidence to Innovation
Project: "Examining drivers of disparities in experiences and outcomes of perinatal care in Canada through community PAR"
Funding: $100,000
Dr. Stuart Turvey – Healthy Starts
Project: "Harnessing early life developmental trajectories and the gut microbiota to identify new ways to prevent asthma and obesity"
Funding: $100,000
Dr. Ted Steiner – Childhood Diseases
Project: "Exploring the potential of type-1 regulatory T cells in treatment and recovery from intestinal inflammation in IBD"
Funding: $100,000
Dr. Wyeth Wasserman – Evidence to Innovation
Project: "Deep Learning-Based Design of Synthetic Promoters for Oligodendroglia-Specific Expression"
Funding: $100,000