Active Studies
SARS-CoV-2 Vaccine Study - Pediatric Sub-study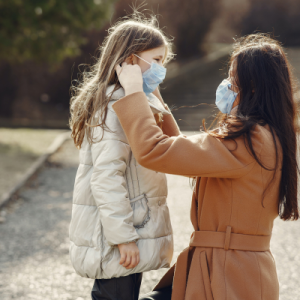 Do you want to learn how your child's body responds to the SARS-CoV-2 vaccine? We are currently recruiting children between the ages 5-17, both with and without Inflammatory Bowel Disease (IBD) at BC Children's Hospital.
Our study will involve antibody testing before and after vaccination, including an optional microbiome component. The purpose is to understand how vaccine dosing schedules and pre-existing antibodies impact your long-term response to SARS-CoV-2 vaccination.
To participate or for more info, please email gloria.yu2@cw.bc.ca with the subject line, "SARS-CoV-2 Vaccine Study."
SARS-CoV-2 Vaccine Study - Pediatric Sub-study flyer
Lab, Project & Program Websites
Visit the website below to learn more about COVID research at BC Children's Hospital. 
Current and completed COVID-19 research led by researchers at BC Children's Hospital and BC Women's Hospital.
The main purpose of this study is to determine what proportion of individuals have developed natural immunity to SARS-CoV-2 through a prior, symptomatic or silent exposure to the virus.
The results of this study will help increase our understanding of the factors that contribute to overall vaccine immune response in Canadians and may provide new avenues to improve vaccine efficacy in non-responders.
The main objective of this study is to determine the extent to which school workers can be exposed to COVID-19 as part of their occupation. Results of this study will be used to develop strategies to help make Canadian schools safer for everyone.