Activity 1
First Nations, Inuit and Métis Engagment, Governance and Capacity Building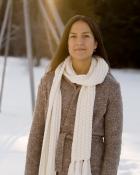 Nadine R. Caron 
MD, MPH, FRCSC Professor, UBC Northern Medical Program Co-Director, UBC Centre for Excellence in Indigenous Health
Co-Project Leader and Team Lead Activity 1
Nadine Caron currently resides in Prince George, BC where she provides surgical oncology care for those that call rural and remote Canada home. Nadine is also an associate professor in the UBC Faculty of Medicine's Department of Surgery where she teaches in the Northern Medical Program. During her surgical residency, Nadine completed a Master's in Public Health from Harvard University and was awarded UBC's Top Student Award. Nadine is also appointed as an Associate Faculty member of the Bloomberg School of Public Health, Johns Hopkins University where she teaches for the Center for American Indian Health. Nadine is Anishnawbe from Sagamok First Nation. Her work involves a variety of audiences and knowledge users including governments, provincial health authorities, national medical organizations, health research funding bodies, and several universities to achieve identified and overlapping objectives. In 2014, she was appointed Co-Director of the UBC Centre for Excellence in Indigenous Health located at UBC's School of Population and Public Health.
Read more…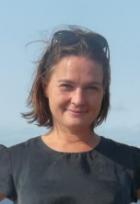 Irinа Mаnоkhinа
MD, PhD, PMP
Scientific Project Manager
Irinа Mаnоkhinа is an MD and PhD scientist with 15 years of experience in clinical and molecular genetics. She has been involved in the development of diagnostic tools for inherited conditions for the entirety of her career. Her PhD research was focused on Cancer Genetics, and was followed by six wonderful years as a postdoctoral fellow at the University of British Columbia at the BC Children's Hospital Research Institute (BCCHR). She has been the recipient of many research awards including the Presidential Scholarship (Russia), Mining for Miracles Postdoctoral Fellowship (BCCHR), and Clinical and Translational Seed Grant (BCCHR). Her current role is working as the Scientific Project Manager on the Silent Genomes project. Her primary areas of teaching are foundations of medical practice, introduction to biomedical research, laboratory diagnostics, and bioethics. She enjoys drawing, travelling, and winter sports.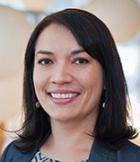 Nanibaa' Garrison
Associate Professor, University of California, Los Angeles 
Co-Investigator
Dr. Garrison is Assistant Professor in the Treuman Katz Center for Pediatric Bioethics at Seattle Children's Research Institute and Department of Pediatrics at the University of Washington.  She is also faculty for the Summer internship for INdigenous peoples in Genomics (SING) Workshop, a competitive yearly one-week workshop covering the uses, misuses, and limitations of genomics as a tool for indigenous peoples' communities.  Dr. Garrison's research interests include ethical issues in genetics research such as informed consent, issues with privacy and confidentiality, and special issues for diverse groups with a concentration on Native American communities.
Read more…
Laurie Kariiosta Montour
BSc, BA
Community Engagement Coordinator
I am an Indigenous biologist working for indigenous communities. My work has to be pragmatic; it has to withstand tough questions about the purpose of research, its benefits and costs.  It has to take into account community life and cultural practices, family relations and politics. I was born and raised in the Mohawk Territory of Kahnawake. Any time I enter a Native community, in some way, it's like coming home again. I enter humbly, with wonder at how each place has created its own sense of community, and amazed at the resilience and strength it takes to heal and move forward. The Silent Genomes Project is truly looking seven generations ahead to protect our unborn, while building tools and human capacity to take care of the gift transferred to us by our ancestors.  The challenge is to stay grounded, and to make sure this project is done properly so at the end of the day, our people have equitable access to the best health care.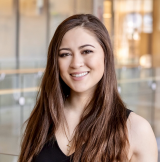 Julia Hwang
MPH
Community Engagement Coordinator
Julia Hwang completed her MPH at Simon Fraser University in 2021 and her BA in Public Health-Global Health at the University of Washington in 2015, focusing on increasing access to health care in historically underrepresented populations. Julia's work and research experience in both Canada and the United States has been centered around Spanish language learning, increasing access to culturally safe and competent health care, and understanding how to improve current standards of care. She is excited to bring her skills and experience to the Silent Genomes Project and is beyond grateful for the opportunity to do so.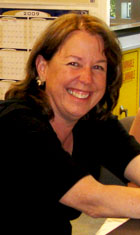 Laura Arbour
MD, MSc, MSc, FRCPC, FCCMG Professor, Medical Genetics, University of British Columbia; Affiliate Professor, Division of Medical Sciences, University of Victoria
Project Leader
Dr. Laura Arbour is a Professor in the Department of Medical Genetics situated at the UBC Island Medical Program, and an Affiliate Professor in the Division of Biomedical Sciences at the University of Victoria. Her clinical practice and research focuses on northern and Indigenous health issues as they pertain to genetics. Trained as both pediatrician and clinical geneticist (McGill University), her research integrates maternal-child health issues and the study of rare genetic conditions in Indigenous persons, families and communities. She leads the Community Genetics Research Program situated at the University of Victoria, and works with First Nations and Inuit partners on several projects. 
Read more…
Thanks for working with us!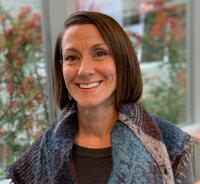 Sarah McIntosh
MSc, CCGC
Genetic Counsellor and Research Coordinator, Activities 1 and 2
Sarah completed her MSc in Genetic Counselling at the University of British Columbia in 2000. She began her career working in hospital-based genetics clinics in New Zealand, Vancouver and Victoria. Over the years, she felt a draw to community-based research, and joined the Community Genetics Research Program in 2006. She provides participant-centred genetic counselling, knowledge translation, and research coordination for multiple research projects, including "Primary Biliary Cirrhosis in the First Nations People of BC", "The Impact of Long QT Syndrome on First Nations people of Northern British Columbia ", the Northern BC First Nations cohort of the "Canadian Alliance Study for Healthy Hearts and Minds", and "Silent Genomes". Growing up in the small coastal community of Ucluelet on Vancouver Island fostered Sarah's interest in rural and Indigenous health.  She is enthusiastic about bringing her skills and experience to "Silent Genomes" – a project which combines her interests in genetics and Indigenous health, with her commitment to justice and Truth and Reconciliation.

Brittany Morgan
BSc
Community Engagement Coordinator
Brittany Morgan completed her BSc in Microbiology at the University of Victoria in 2015 and is currently completing her Masters in Public Health at UVIC with an Indigenous Peoples' Health focus area. Her previous volunteer and work experience were centered within Indigenous run organizations and non-profits. She has joined the Community Genetic Research Program as one of the Community Engagement Coordinators for the "Silent Genomes" Project. Brittany is Nuu-chah-nulth and Secwepemc, but grew up near her traditional territory on the West Coast of Vancouver Island. Her research interests include Indigenous Peoples' health and governance, community-based approaches, social determinants of health, and health equity.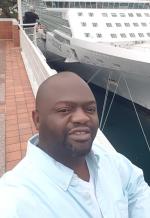 Meck Chongo
MD, MSc, PhD 
Research Manager, First Nations Health Authority (FNHA) Cancer and Wellness, University of British Columbia
Meck is a former University Without Walls Fellow and an Alumni of the University of Northern British Columbia (UNBC) who holds a PhD in Health Sciences and a Postdoctoral Fellowship in Medical Genetics. His CIHR-funded PhD research titled "'Experience Talks, Resilience Shapes' Revisiting Historic Trauma (HT): Impact on Treatment in Indigenous Males Living with HIV/AIDS in British Columbia" highlighted the impact of historic trauma on highly active antiretroviral therapy (HAART), how adherence was promoted by resilience, and how this was mediated by survivor status.
While part of the Silent Genomes team, Meck continues to help incorporate Indigenous knowledge learnt to formulate Policy & Governance for development of the Indigenous Background Variant Library that will help close the genomic divide and bring more accurate genomic diagnosis to Indigenous peoples. He is honored to be part of the effort to steer Silent Genomes toward attaining equity in service provision to and access for Indigenous peoples.

Leah Ballantyne
BA, LLM
Policy & Governance Project Manager
Leah Ballantyne, LLM has over 15 years experience in policy and governance with First Nations communities.  She has worked with grassroots communities, as well as with national organizations including the Chiefs of Ontario and Assembly of First Nations.  She also brings international advocacy experience to the Silent Genomes team, having worked with the Citizen's Constitutional Forum, CCF Steering Committee, and the United Nations NGO Coalition on Human Rights in Suva, Fiji.  Leah earned her Masters of Law Degree with a specialization in International and Comparative laws from the University of Hawaii, where she was also the 2016-2017 recipient of the Boaz Fellowship.  Leah is a Treaty Six band member of the Mathias Colomb Cree Nation in Pukatawagan, Manitoba, and is proud to be part of the Silent Genomes team as the Policy & Governance Project Manager.