Activity 2
Precision diagnosis for Indigenous families with genetic conditions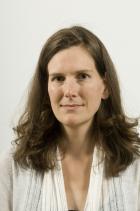 Anna Lehman
MD, FRCPC, MA, Associate Professor, Medical Genetics, U. of British Columbia; Clinical Geneticist BC Women's Hospital
Team co-Lead Activity 2
Dr. Anna Lehman is a practicing clinical geneticist in Vancouver, where she also completed her medical training, at the University of British Columbia. She is now an associate professor in the medical school, researching genetic causes for congenital disorders. She is supported by an award from the BC Women's Hospital Research Institute, with the aim to improve genomic medical care during this time of rapid advancement in technology and knowledge. In her free time, she enjoys reading, running through obstacle courses, and hanging out with her family. 
Read more…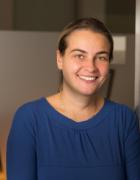 Maja Tarailo-Graovac
PhD, Assistant Professor, Depts. Of Biochemistry & Molecular Biology and Medical Genetics, Alberta Children's Hospital Research Institute, University of Calgary
Team co-Lead Activity 2
Dr. Maja Tarailo-Graovac is an Assistant Professor in the Departments of Biochemistry & Molecular Biology, and Medical Genetics situated at the Cumming School of Medicine and Alberta Children's Hospital Research Institute at the University of Calgary. Her research program interconnects high throughput sequencing, human and model organism genetics/genomics to understand rare disorders. In particular, her multidisciplinary research focus is on maximizing the diagnostic potential of genome-wide sequencing (e.g. detection of 'all' classes of genetic variation in a single test), as well as understanding the effects of different genetic backgrounds (i.e. genetic modifiers) on penetrance and expressivity of rare genetic diseases. Her research is funded by Canadian Institutes of Health Research (CIHR), Alberta Children's Hospital Foundation, Rare Disease Foundation, Clinical Research Fund (Cumming School of Medicine) and Rare Diseases: Models & Mechanisms Network. Beyond research, Dr. Tarailo-Graovac is committed to training and education of next generation geneticists/genomicists.
Read more…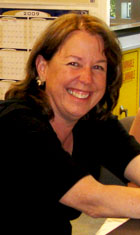 Laura Arbour
MD, MSc, MSc, FRCPC, FCCMG Professor, Medical Genetics, University of British Columbia; Affiliate Professor, Division of Medical Sciences, University of Victoria
Project Leader
Dr. Laura Arbour is a Professor in the Department of Medical Genetics situated at the UBC Island Medical Program, and an Affiliate Professor in the Division of Biomedical Sciences at the University of Victoria. Her clinical practice and research focuses on northern and Indigenous health issues as they pertain to genetics. Trained as both pediatrician and clinical geneticist (McGill University), her research integrates maternal-child health issues and the study of rare genetic conditions in Indigenous persons, families and communities. She leads the Community Genetics Research Program situated at the University of Victoria, and works with First Nations and Inuit partners on several projects. 
Read more…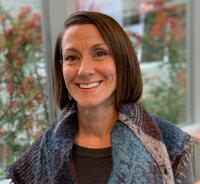 Sarah McIntosh
MSc, CCGC
Genetic Counsellor and Research Coordinator, Activities 1 and 2
Sarah completed her MSc in Genetic Counselling at the University of British Columbia in 2000. She began her career working in hospital-based genetics clinics in New Zealand, Vancouver and Victoria. Over the years, she felt a draw to community-based research, and joined the Community Genetics Research Program in 2006. She provides participant-centred genetic counselling, knowledge translation, and research coordination for multiple research projects, including "Primary Biliary Cirrhosis in the First Nations People of BC", "The Impact of Long QT Syndrome on First Nations people of Northern British Columbia ", the Northern BC First Nations cohort of the "Canadian Alliance Study for Healthy Hearts and Minds", and "Silent Genomes". Growing up in the small coastal community of Ucluelet on Vancouver Island fostered Sarah's interest in rural and Indigenous health.  She is enthusiastic about bringing her skills and experience to "Silent Genomes" – a project which combines her interests in genetics and Indigenous health, with her commitment to justice and Truth and Reconciliation.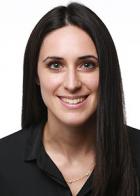 Karen Jacob
MSc, CGC
Genetic Counsellor and Study Coordinator, Activity 2
Karen is lucky enough to have been raised on the West Coast of Canada, surrounded by the nature and beauty of the territory of the Coast Salish Peoples. Karen holds both an MSc in Medical Genetics and an MSc in Genetic Counselling from the University of British Columbia. Her broad research interests have led her to author academic publications in the fields of molecular biology, medical genetics and biomedical ethics and policy. Karen has worked with patients on both sides of the country and is excited to be a part of this national endeavor to collaborate with Indigenous communities and improve genetics healthcare across the country.
Jill Mwenifumbo
PhD 
Genomic Analysis Site Lead for Activity 2, Medical Genetics, University of British Columbia
Dr. Jill Mwenifumbo is the Genomic Analysis Site Lead in the Department of Medical Genetics at the University of British Columbia. Her main role is to support an interdisciplinary team, which includes clinical geneticists, paediatric subspecialists, genetic counsellors, clinical molecular geneticists and referring physicians, in the detection and interpretation of genetic variants that may cause rare childhood disorders.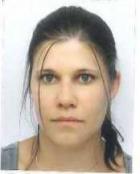 Tatiana Maroilley 
PhD 
Postdoctoral fellow, Tarailo-Graovac Lab, University of Calgary
Dr. Tatiana Maroilley is a post-doctoral associate in the Tarailo-Graovac Lab in the Departments of Biochemistry & Molecular Biology, and Medical Genetics situated at the Cumming School of Medicine and Alberta Children's Hospital Research Institute at the University of Calgary. The major goal of her research is to increase the discovery and the diagnostic success of high-throughput sequencing for rare disease patients via genome sequencing. Trained in multi-omics big data analyses (Université Paris-Saclay), her research combines assessment and comprehensive integration of bioinformatics approaches to improve the detection of "all" classes of genome variants from whole genome sequencing data.

Vladimir Avramovic 
Doctoral Student, Tarailo-Graovac Lab, University of Calgary
Vladimir Avramovic is a PhD student in Tarailo-Graovac lab, Cumming School of Medicine, University of Calgary. His research interests include role and potential of large reference population datasets in genome variant interpretation for rare genetic diseases. For example, his recent research findings shed light on origin of somatic mosaicism in reference population datasets and an effect of somatic mosaicism on the interpretation of sequence variants.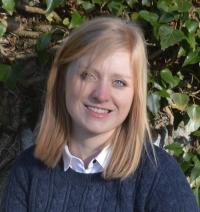 Simona Denise Frederiksen
PhD, Postdoctoral Associate, Depts. of Biochemistry & Molecular Biology and Medical Genetics, Alberta Children's Hospital Research Institute, University of Calgary

Simona D Frederiksen (SDF) is a Postdoctoral Associate in Tarailo-Graovac lab in the Cumming School of Medicine. SDF has previously been involved in gene and protein discovery of multifactorial diseases and disorders (e.g. obesity, primary headaches, neurodevelopmental disorders). Her training in different 'omics' approaches, combined with the use of experimental models and bioinformatical tools, has been instrumental in her ability to identify genetic variants and differentially expressed proteins that help to explain variation across disease states. Her focus now shifted to discovering causal genetic variants underlying rare diseases by whole-genome sequencing. SDF also intends to implement methodologies used in the world of multifactorial diseases and disorders aiming to improve our current understanding of rare disease development and related health consequences.
Avery Newman-Simmons
BSc, 
Graduate student

Avery Newman-Simmons was born in Sudbury, Ontario, but his family is from the Antoine First Nation in the Algonquin Territory. He completed his BSc in Biomedical Biology at Laurentian University in 2019 and is currently completing his MSc at the University of British Columbia in Medical Genetics. His research focuses on the genetic factors involved in the development of cerebral aneurysms in the Canadian Indigenous population. Avery is excited and proud to be on this journey, contributing to the health of our Indigenous communities.
National Clinical Network Team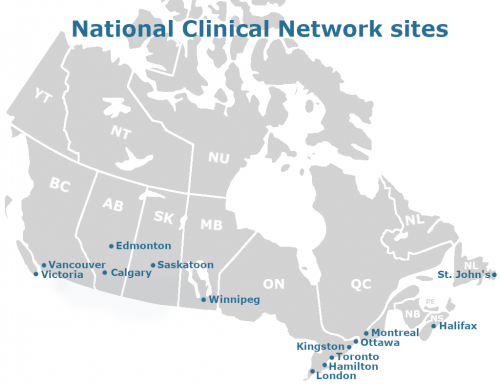 Victoria Team
Laura Arbour, MD, MSc, MSc, FRCPC, FCCMG (Geneticist)
Sarah McIntosh, MSc, CCGC (Genetic Counsellor)
Vancouver Team
Anna Lehman, MD, FRCPC, MA (Geneticist) 
Karen Jacob, MSc, CGC (Genetic Counsellor)
Calgary Team
Francois Bernier, MD, BSc (Hon), BSc (Med), FRCPC, FCCMG (Geneticist)
Brenda McInnes, BSc, MSc, CCGC (Genetic Counsellor)
Edmonton Team
Oana Caluseriu, MD, FRCPC, FCCMG (Geneticist)
Taylor Laut MSc, GCG (Genetic Counsellor)
Saskatoon Team
Félix Lévesque MD, FRCPC (Paediatrician)
Tara Scriver, MS, CCGC (Genetic Counsellor)
Winnipeg Team
Cheryl Rockman-Greenberg, MD, CM, FRCPC, FCCMG, (Geneticist)
Amy Yakimoski (Research Nurse)
Alie Johnston (Research Coordinator)
London Team
Victoria Mok Siu, MD, FRCPC, FCCMG, (Geneticist)
 
Hamilton Team
Małgorzata Nowaczyk, MD, MFA, FRCPC, FCCMG, FACMG (Geneticist)
Kimberly Jensen, Msc, CGC (Genetic Counsellor)
Toronto Team 
Lauren Chad, MDCM, MHSc, FRCPC, FCCMG (Geneticist)
Ashley Wilson (Research Project Manager)
Andrea Shugar, MSc, CGC, CCGC (Genetic Counsellor)
Kingston Team
Lauren Badalato, MD, MSc, FRCPC, FCCMG (Geneticist)
Angela Hui, MSc (Research Coordinator)
Ottawa Team
Kym Boycott, MD, PhD, FRCPC, FCCMG (Geneticist)
Stella MacDonald HBSc (Clinical Research Assistant)
Mireille Cloutier, MSc, CGC, CCGC (Genetic Counsellor)
Montréal Team (CHU Sainte-Justine)
Anne-Marie Laberge, MD, MPH, PhD, FRCPC Medical Genetics (Geneticist)
Jessica Le Clerc-Blain, MSc, CGAC (Genetic Counsellor)

Montréal Team (McGill University Health Centre)
Jean-Baptiste Rivière, PhD (Assistant Professor)  
Isabelle De Bie, MD, PhD, FRCPC, FCCMG (Geneticist) 
Lara Reichman, MSc, CCGC (Genetic Counsellor)
Halifax Team
Sarah Dyack, MD, BA/BSc, FRCPC, FCCMG (Geneticist)
Karin Wallace (Research Associate)
Jill Beis, MSc, CCGC (Genetic Counsellor)
St. John's Team
Lesley Turner, MD, BSc, FRCPC, FCCMG (Geneticist)