​The International Indigenous Genomics Advisory Committee (IIGAC), is a panel of international Indigenous experts including Indigenous scholars from Canada, the United States, Hawaii, Australia, and New Zealand (Aotearoa). The IIGAC is providing the Silent Genomes research team with external guidance, insight and advice on the projects' strategic goals and deliverables, as well as providing insight into International best practices.
Committee members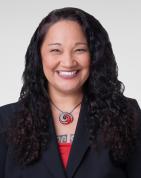 Maile Tauali'i
PhD, MPH, Assistant Clinical Investigator for Hawaii Permanente Medical Group, HI US (Hawai'i)
IIGAC Chair
Dr. Tauali'i received her PhD in Health Services, with an emphasis in Public Health Informatics and Public Health Genetics, from the University of Washington, where she also completed her Master of Public Health in Social & Behavioral Sciences. Dr. Tauali'i joined HPMG in 2018, in which she worked with the Center of Integrated Healthcare Research (CIHR) on the utility and validity of health information for racial minorities. Her research focused on eliminating health disparities, specifically for Indigenous Peoples and Native Hawaiians. Dr. Tauali'i serves as a resource to HPMG physicians, providers, and staff in areas of research, cultural safety, and working in partnership with communities of Hawaii, especially to the Native Hawaiian population, as the first people of Hawaii. In 2015, Dr. Taualii established the world's first global Indigenous Master of Public Health degree program and was awarded the University of Hawai`i, Board of Regents Excellence in Teaching Award. Her federal commitments include serving as a member of the National Advisory Committee on Racial, Ethnic, and Other Populations, U.S. Census Bureau, a member of the National Institutes of Health, PhenX Working Group on Social Determinants of Health, and the All of Us Research Program Biospecimen Access Policy Task Force. She and her husband, 5 children, and 3 dogs live on 20-acre food forest with their 'ohana, who aim to feed the community traditional, plant-based food from the land.
​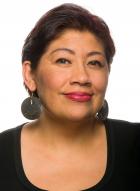 Kim TallBear
Associate Professor, Faculty of Native Studies, University of Alberta, and Canada Research Chair in Indigenous Peoples, Technoscience & Environment. Pierre Elliot Trudeau Foundation Fellow (Canada)
Dr. TallBear is the author of Native American DNA: Tribal Belonging and the False Promise of Genetic Science. Building on her research on the role of technoscience in settler colonialism, Dr. TallBear also studies the colonization of Indigenous sexuality. She is a regular commentator in US, Canadian, and UK media outlets on issues related to Indigenous peoples, science, and technology as well as Indigenous sexualities. She is a regular panelist on the weekly podcast, Media Indigena. She is a citizen of the Sisseton-Wahpeton Oyate in South Dakota.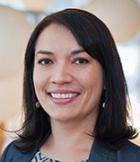 Nanibaa' Garrison
Navajo
Associate Professor, University of California, Los Angeles (US)
Dr. Garrison is an Associate Professor at the University of California, Los Angeles. She has appointments in the Institute for Society and Genetics, the Institute for Precision Health, and the Division of General Internal Medicine & Health Services Research. She is a teaching faculty for the UCLA genetic counseling master's program. Dr. Garrison earned her Ph.D. in genetics at Stanford University, and completed a postdoctoral fellowship in bioethics at the Stanford Center for Biomedical Ethics and the Center for Integration of Research on Genetics & Ethics at Stanford University. Dr. Garrison is the recipient of an NIH K01 career development award to explore perspectives of tribal leaders, physicians, scientists, and policy makers on genetic research with tribes. Her research focuses on the ethical, social, and cultural implications of genetic and genomic research in Indigenous communities. Using community-based research approaches, she engages with tribal communities to develop policies and guidance for tribes. She is also faculty for the Summer internship for INdigenous peoples in Genomics (SING) Workshop, a competitive yearly one-week workshop covering the uses, misuses, and limitations of genomics as a tool for indigenous peoples' communities.
Read more…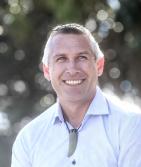 Maui Hudson
Associate Professor in the Faculty of Maori and Indigenous Studies, University of Waikato, NZ (Aotearoa)
Maui Hudson affiliates to Whakatohea, an Iwi in the Eastern Bay of Plenty on the North Island of New Zealand. He is an Associate Professor in the Faculty of Maori and Indigenous Studies at the University of Waikato. He co-authored the Te Mata Ira Guidelines for Genomic Research with Maori and is a member of the Senior Leadership Team for Genomics Aotearoa.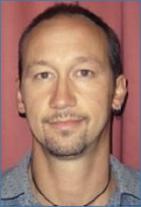 Phil Wilcox
Senior Lecturer, Department of Mathematics and Statistics, University of Otago, NZ (Aotearoa)
Phil Wilcox is a Senior Lecturer in the Department of Mathematics and Statistics at the University of Otago in New Zealand. His PhD was in mapping disease resistance genes in forest trees and he has a background in molecular and quantitative genetics. He has led research projects in linkage and QTL mapping, association genetics in plant species, conifer genome sequencing, and recently led a NZ-based multi-organisation 'Virtual Institute of Statistical Genetics'. He also works in human genetics. He is of Ngati Rakaipaaka, Rongomaiwahine and Ngati Kahungunu ki Wairoa and pakeha descent, and has worked with his tribe, Ngati Rakaipaaka, on a health and ancestry study. He has also worked in the area of Maori bioethics, where he has developed engagement frameworks for scientists working with Maori communities on topics such genetic modification and medical genomics and biobanking. He also co-leads the development of a Variome resource for NZ Maori, as well a precision medicine pilot study involving a tribal health provider.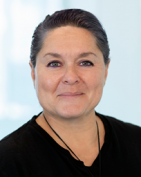 Ngiare Brown
Founding Director, Ngaoara Ltd., Child and Adolescent Wellbeing (Australia)
Professor Ngiare Brown is a Yuin nation woman from the south coast of NSW. She is a senior Aboriginal medical practitioner with qualifications in medicine, public health and primary care, and has studied bioethics, medical law and human rights. She was the first identified Aboriginal medical graduate from NSW, and is one of the first Aboriginal doctors in Australia. Over the past three decades she has developed extensive national and international networks in indigenous health and social justice, including engagement with the UN system. Ngiare is a clinician, researcher, and a chief investigator on multiple national and international grants. She works largely in the translation and implementation space, exploring how to utilise 'best evidence' to inform policy, resourcing and service delivery. Ngiare is a founding member and was Foundation CEO of the Australian Indigenous Doctors' Association. She is a founding member of the Pacific Region Indigenous Doctors' Congress. Ngiare is also a member of the Prime Minister's Advisory Council. Ngiare is now the Founding Director of Ngaoara, a not-for-profit dedicated to Aboriginal child and adolescent wellbeing which supports communities to develop strength based approaches to breaking intergenerational cycles of trauma and disparity.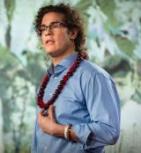 Keolu Fox 
Assistant Professor, UC San Diego (US)
Dr. Fox earned his doctorate in Genome Sciences in 2016 at the University of Washington, Seattle. He then went on to serve as a postdoctoral fellow at UCSD since 2016, during which he was awarded the NIH, Institutional Research and Academic Career Development Award (2017) and the UC Chancellors' Postdoctoral Fellowship (2018). Dr. Fox's research program is multi-disciplinary in nature, reflecting his interdisciplinary research experience in anthropology, genomics, and computer science. His primary research focuses on questions of functionalizing genomics, which involves putting to the test theories of natural selection by editing genes and determining the function of the mutations. This unique approach of hypothesis testing through gene editing allows him to examine and test effects of genetic variants assumed to be under natural selection, such as "thrifty genes" in Polynesians, or Neanderthal variants in human cell lines.  Dr. Fox is using the latest gene editing (CRISPR) technologies to ask anthropological questions about natural selection in humans and other closely related species that have never before been testable.  Based on this work, he has been granted prestigious awards from Anthropological institutions including American Association for Physical Anthropology (Cobb Professional Development Grant) 2018 and the National Geographic Emerging Explorer (selected as one of fourteen 'world-changers'). His work has implications for understandings fundamental biological processes and diseases, and for these as they affect social groups.  Dr. Fox connects biological anthropology with other subfields to address the relationship of genomics to society, the relationship of indigenous communities to science, questions of human health from a holistic biocultural perspective, and paleogenetics as a complement to archeological science.